/ Source: The Associated Press
An Amtrak train was going about 20 mph over the speed limit when it hit a stationary freight train on the city's South Side, injuring dozens of people, federal officials said Sunday.
The Amtrak train's engineer told investigators he realized the speed limit was 15 mph in that stretch of track but accelerated to 40 mph anyway, National Transportation Safety Board Vice Chairman Robert Sumwalt told reporters.
Moments later, the engineer noticed the freight train on the tracks ahead and applied his emergency brakes; the passenger train then skidded about 400 to 500 feet and slammed into the freight train at about 35 mph, Sumwalt said.
Sumwalt declined to assess blame or say human error caused Friday's accident, and he did not say why the engineer might have been speeding.
"Part of our investigation is to figure out why that signal (indicating the 15 mph limit) was not obeyed," Sumwalt said.
Federal authorities on Sunday wrapped up two days of investigations, which included interviews with crew members and reviews of data from event recorders, as they tried to determine why two trains ended up on the same track.
Investigators will try to reconstruct the crash and may dismantle the locomotive to figure out what went wrong, Sumwalt said.
The analysis will likely take months.
"We're not here to point fingers," Sumwalt said. "We're here to find out what happened so we can keep it from happening again. ... This is the very beginning of this investigation."
Officials: Accident caused $1.3 million damage
Most of the 187 passengers on board the Pere Marquette traveling to Chicago from Grand Rapids, Mich., walked away without major injuries from the impact, which catapulted people from their seats.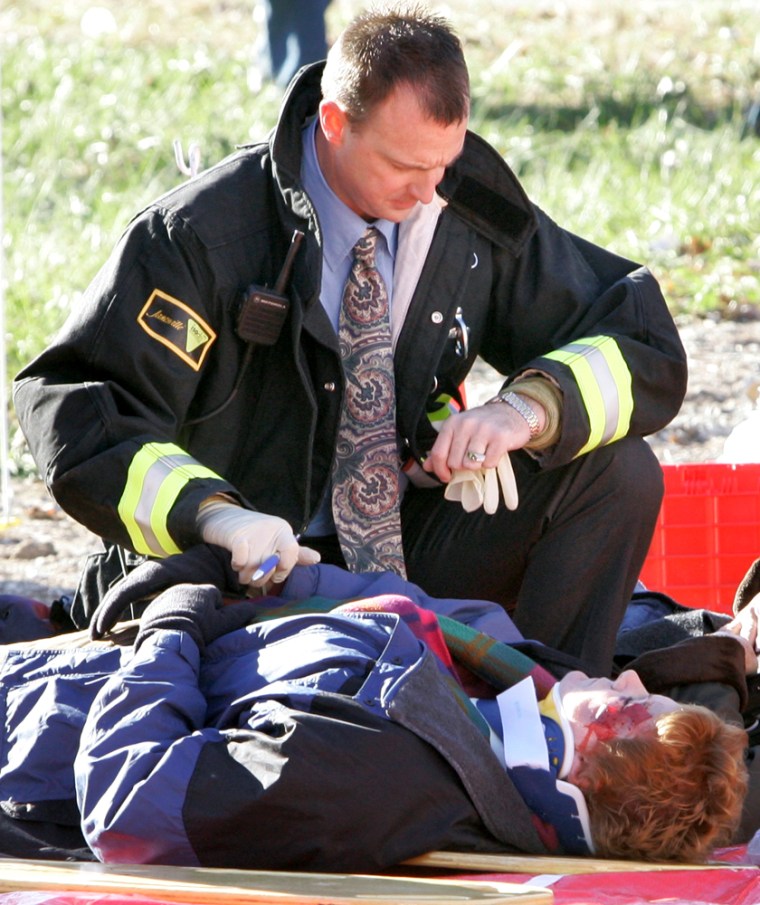 The accident sent 71 people to hospitals. Three people — one Amtrak crew member and two passengers — were hospitalized overnight and released Saturday.
A police surveillance camera recorded the accident, and the NTSB will review the footage, Sumwalt said. Investigators didn't plan to make that footage immediately available to the media, he said.
The accident caused $1.3 million in damage, federal authorities said. Most damage to the passenger train was concentrated at its engine, where two of the five Amtrak crew members were, authorities said.
The train's three double-decker passenger cars remained upright.
The Norfolk Southern freight train was traveling from Elizabeth, N.J., to Chicago, and neither of two workers aboard was hurt.