/ Source: The Associated Press
A high school dropout with a criminal past, Robert A. Hawkins had struggled to overcome depression. But friends thought he was making strides.
Then, about two weeks ago, he lost his girlfriend. A week later, it was his job. His friends worried he would regress.
"He was a very helpful young man, but he was quiet," said Debora Maruca-Kovac, a surgical nurse whose family took in Hawkins after her 17- and 19-year-old sons befriended him.
"He didn't cause a lot of trouble. He tried to help out all the time," Maruca-Kovac said. "He was very thankful for everything. He wasn't a violent person at all."
But police said it was Hawkins who went into an Omaha shopping mall on Wednesday and began a shooting rampage that killed eight people. It ended when the 19-year-old shot himself with a high-powered rifle that police suspect he stole from his step-father.
At a news conference Thursday, Omaha Mayor Mike Fahey called it "an ugly act of cowardice" and Nebraska Gov. Dave Heineman announced flags would be flown at half-staff through Sunday.
Hawkins carried out his shooting spree from the third floor of the Westroads Mall, the bullets from his rifle cutting through the sound of Christmas music as he terrorized shoppers and employees.

Police Chief Thomas Warren said the shooting appeared to be random and that the dead included five females and four males, including Hawkins. Five others were hospitalized.
Police identified Hawkins' victims as six employees and two customers.
The customers killed were Gary Scharf of Lincoln and John McDonald of Council Bluffs, Iowa. The employees killed were Angie Schuster, Maggie Webb, Janet Jorgensen, Diane Trent, Gary Joy and Beverly Flynn.
The first 911 call came in at 1:42 p.m., and the shooting was already over when police arrived six minutes later, authorities said.
'I had a feeling it could be him'The rampage was as troubling as it was puzzling for those who knew Hawkins.
Hawkins had been in trouble before. There was a felony drug conviction in March 2005 and the disorderly conduct charge seven months later. He was due in court later this month on charges he contributed to the delinquency of a minor.
But Maruca-Kovac said she saw nothing foreshadowing the horror Hawkins would inflict during his last moments alive. She remembered a gentle young man who loved animals. She regarded him so benignly that when he showed her an SKS semiautomatic rifle the night before his attack, she thought little of it, the Omaha World-Herald reported.
But she had a feeling of despair soon after she learned about Wednesday shootings. By then, she had learned of a suicide note that Hawkins had left behind.
"I had a feeling it could be him," she said.
She told The Associated Press that she and her husband let Hawkins stay with them after he was kicked out of his family's house. She would not say why his family had kicked him out, but court records show that at least once he was termed a ward of the state, which legally removed him from his parents' custody.
'Normal teenager stuff'
With Hawkins living in her home, Maruca-Kovac could see he had a drinking problem and was an occasional marijuana smoker. He enjoyed music and video games — "normal teenager stuff," she said.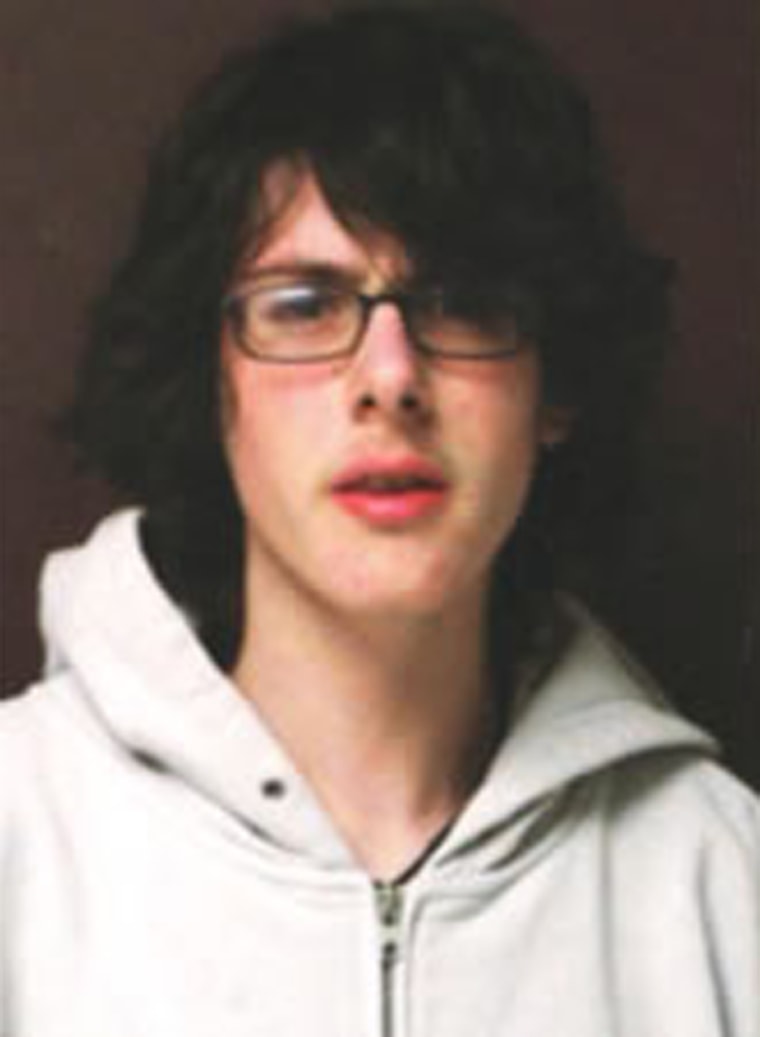 Hawkins had earned a GED after dropping out of Papillion-La Vista High School. He got a driver's license after moving in with the Maruca-Kovacs and five months ago started working at a McDonald's restaurant near their raised ranch-style home in a middle-class neighborhood in Bellevue, Maruca-Kovac said.
He was fired from that job this week, Maruca-Kovac said. Two employees of the McDonald's who were eating there Wednesday said they had been told not to talk to anyone about Hawkins.
Hawkins was not on any medication for mental illness, but he had been treated in the past for depression and attention deficit/hyperactivity disorder, Maruca-Kovac said.
Hawkins lived with several friends for a couple days at a time before landing at Maruca-Kovac's house last year, she said.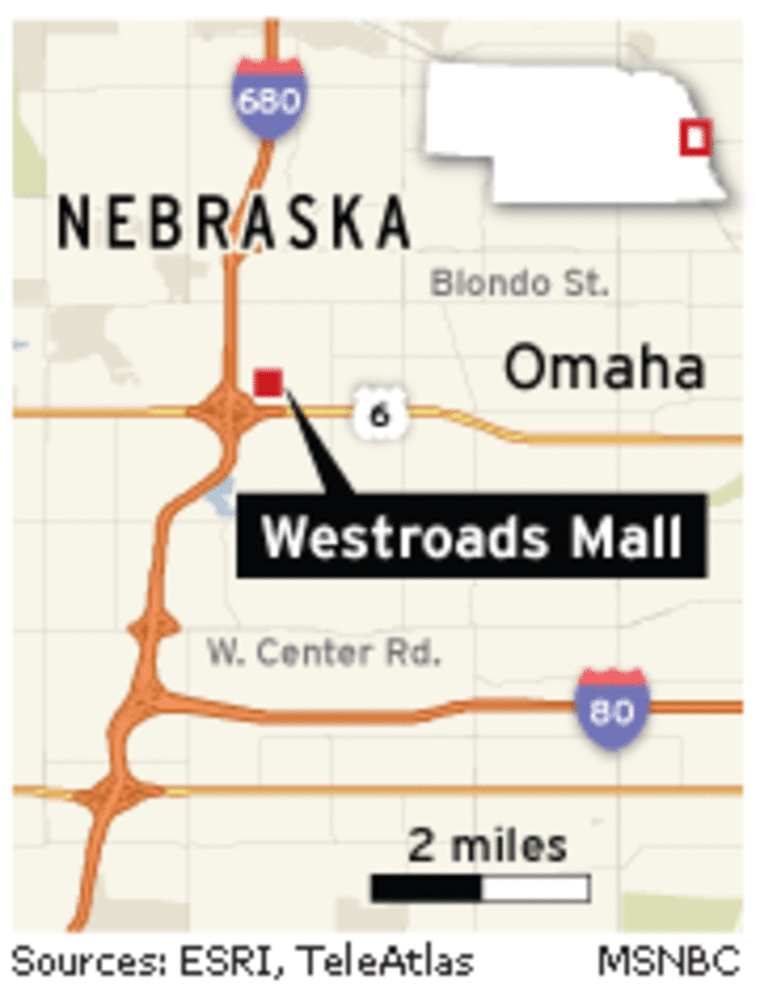 "He was like a lost pound puppy that nobody wanted," she said. "I felt sorry for him. I let him stay, and we tried to get him on his feet."
Ominous phone call
Maruca-Kovac, who works at Nebraska Medical Center, said she was getting ready for work Wednesday when Hawkins phoned her at about 1 p.m., telling her he had left a note. She tried to get him to explain.
"He said, 'It's too late,"' and hung up, she told CNN. She then called Hawkins' mother.
In the note, which was turned over to authorities, Hawkins wrote that he was "sorry for everything" and would not be a burden on his family anymore.
"Now I'll be famous," he wrote.
Maruca-Kovac went to the medical center, where victims of the shooting soon began to arrive.
The first 911 call came in at 1:42 p.m., and the shooting was already over when police arrived six minutes later, authorities said.
"We sent every available officer in the city of Omaha," Sgt. Teresa Negron said. "They came to the mall in lights and sirens."
The World-Herald reported that the gunman had a military-style haircut and a black backpack, and wore a camouflage vest.
Hawkins opened fire in a Von Maur store, part of a Midwestern chain.
Mickey Vickory, who worked in the store's third-floor service department, said she heard shots and went with coworkers and customers into a back closet, emerging about a half-hour later when police shouted to come out with their hands up. As police led them to another part of the mall for safety, they saw the victims.
"We saw the bodies and we saw the blood," she said.
Keith Fidler, another Von Maur employee, said he heard a burst of five to six shots followed by 15 to 20 more rounds. Fidler said he huddled in the corner of the men's clothing department with about a dozen other employees until police yelled to get out of the store.
Witness Shawn Vidlak said the shots sounded like a nail gun. At first he thought it was noise from construction work at the mall.
"People started screaming about gunshots," Vidlak said. "I grabbed my wife and kids. We got out of there as fast as we could."
Nebraska Medical Center spokeswoman Andrea McMaster said the hospital had three victims from the mall shooting, including Fred Wilson, 61, who was in critical condition early Thursday with a bullet wound to his chest.
Another critically wounded victim was at Creighton University Medical Center, spokeswoman Lisa Stites said.
Bush in Omaha earlier in day
President Bush was in Omaha on Wednesday for a fundraiser, but left about an hour before the shooting.
"Having just visited with so many members of the community in Omaha today, the president is confident that they will pull together to comfort one another," White House press secretary Dana Perino said.
The sprawling, three-level mall has more than 135 stores and restaurants. It gets 14.5 million visitors every year, according to its Web site.
It was the second mass shooting at a mall this year. In February, nine people were shot, five of them fatally, at Trolley Square mall in Salt Lake City. The gunman, 18-year-old Sulejman Talovic, was shot and killed by police.