/ Source: Forbes Traveler.com
From the grandeur of the French Alps to the irresistible allure of the Grand Tetons, ski slopes have long been a favorite playground for the world's upper crust. But for downhill enthusiasts who have seen and done everything, renting a ski house with a personal chef and roaring fire just isn't enough. The private chalet experience has gone over-the-top, and no luxury is too indulgent. Think lobster bakes for après ski followed by fireside aromatherapy and massage, followed by a private sled-dog safari. As the moon rises, it's Dom Pérignon at a mountain-top restaurant catering exclusively to you and your entourage.
These days, chalet property managers are as much event planners as anything else. But delivering platinum service means offering unmatched experiences designed to make clients even more lightheaded and giddy in their elegant and frosty aeries.
"It starts from the moment the client arrives, there's the Mercedes waiting to greet them at their private jet," says Serena Cook, owner of Ibiza-based luxury concierge service Deliciously Sorted, which recently expanded operations to cater to high net-worth clients vacationing in the French Alps.
"But what really makes the experience so extravagant is the amount of staff on hand," she continues. "In some chalets, there are practically as many staff as there are guests."
Indeed, in many of the most opulent properties for hire — particularly in European destinations such as Switzerland and France — in-house masseuses, chauffeurs, chefs, nannies, butlers, personal ski instructors and housekeepers are standard.
"If it's legal, we can do it," says Scott Mattson, guest services manager with Peak Properties, a luxury rental company in Colorado that specializes in Vail and Beaver Creek properties. Recently, to celebrate her 40th birthday, one of Mattson's clients requested 400 helium balloons be tied to candy canes, and let loose in the luxurious Tyrolean Chalet.
Rates at the Tyrolean Chalet, nee Tyrolean Restaurant, start at $2,485 per night, and can reach $5,850 during the high season. Mattson doesn't name names, but he says that A-list Hollywood starlets and Middle Eastern royalty are among the privileged guests who come for the stunning Gore Creek views and out-the-door access to Vail's stunning terrain. The vast wooden gables, lead-lined windows, rough stone walls and enormous fireplace create a warm, cozy atmosphere.
If Aspen is more your scene, consider staying at Bear's Creek, one of America's most renowned celebrity ski destinations. With its rough hewn walls, enormous lead-lined windows and spacious wooden gables, Bear's Creek is a symphony of stone, glass and timber — with a perfect view of the Aspen mountain. Villazzo Villahotels, which manages the property, offers luxury hotel services such as daily housekeeping, a ski butler and a bellman.
For the most above-and-beyond ski-home rental this season, check into the SKI Dream Home, a collaboration between SKI magazine, Deer Valley Resort and Resorts West. Perched atop Utah's Little Baldy Peak and tucked within the gated Deer Valley community, this 14,000-square-foot mountain mansion is a universe unto itself. In addition to six bedrooms, almost twice as many bathrooms and 15 fireplaces, there's a 550-gallon aquarium, a golf simulator and a dedicated après ski lounge. The two wine cellars hold more than 1,000 bottles and there's even a doggie spa on site. All yours, for $10,500 to $13,500 per night.
When it comes to ski-slope luxury, Europe quite naturally holds its own.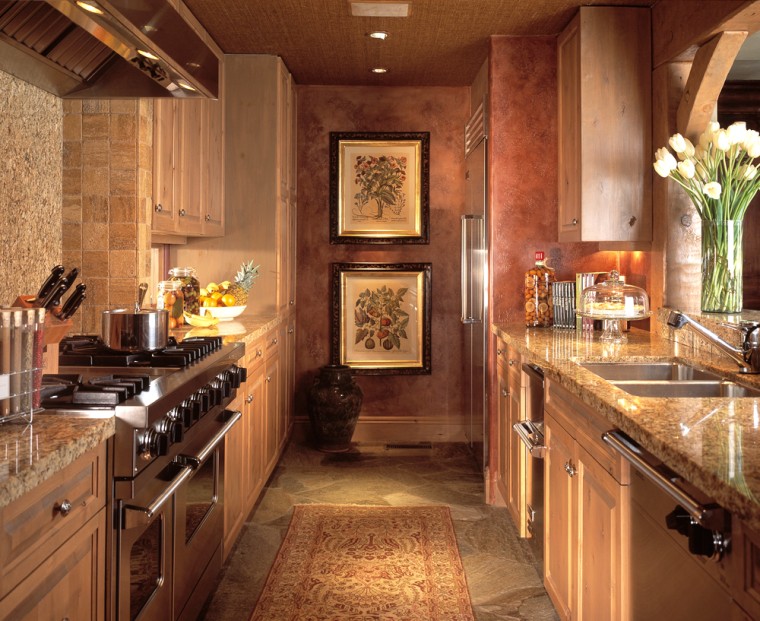 Favored by horse-racing barons and British celebrities, Chesa Albertini is set in a small village near Switzerland's swishest resort, St. Moritz. Owned by the same family since 1655, Chesa Albertini can accommodate 16 people for breakfast, afternoon tea, champagne and canapés before dinner. There's also an open bar and a personal chauffeur who's on-call 20 hours per day. The weekly rate? Between £24,610 and £45,815 — (roughly $50,000 to $92,000).
For those who can't live without the Matterhorn, Chalet Zen is the best in class at Zermatt. By and large, accommodation in this famed Swiss town is restricted to hotels and apartment rentals, so having a private home — especially this one — will set you a notch above even these well-heeled crowds. The home's outdoor hot tub and steamroom are ideal for après ski, and full catering services are included. (Sorry, no personal chauffeur — combustion engines are banned in this tiny town.)
For a family-friendly fete among the French, head to the purpose-built ski village of Sainte-Foy, a short drive from the mega-mountain offerings in Val d'Isere, Tignes and Les Arcs. No luxury is spared at the Chalet Yellowstone, an enormous property just five minutes from the Sainte-Foy lift. Outside, the chalet is traditional Savoyard in style, with stunning stone and wood construction, a peaked roof and wraparound decks. But the inside is contemporary, glamorous and sleek, with iPod docking stations, a sauna and a fitness area. There's room for 15 and views of the winding Tarentaise Valley from the hot tub off the back deck.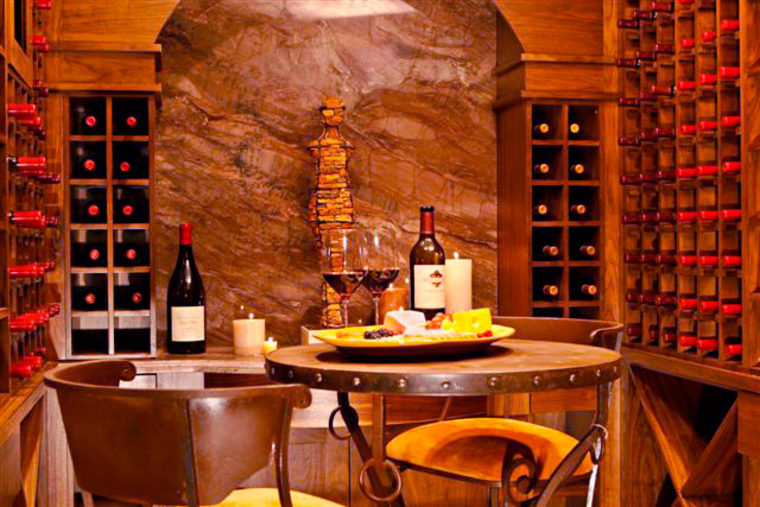 Finally, there's Ferme de Moudon in Les Gets, a quiet village on the edge of Les Portes du Soleil that's part of Europe's largest ski area, stretching between France and Switzerland. This 17th-century chalet is the recipient of numerous design accolades, and was recently refurbished with every luxury accoutrement one could ever need—from heated boot racks to plasma TVs. Situated at the end of a quiet lane in the hamlet of Moudon, Ferme de Moudon is far removed from other people, perhaps even reality. The cost for living the high life here? £11,575 to £29,180 per week. That's approximately $23,000 to $60,000.
If your idea of the perfect post-slope denouement is collapsing in the hot tub with a snow-chilled bottle of Belle Epoque, these may be the spots for you. And, should you require more, your personal ski butler, bellhop and chef will be only too glad to accommodate you.