/ Source: Forbes Traveler.com
For some people, a hotel package means continental breakfast included—for others, it could mean leading a duck parade through a lobby or, three days of riding rescued baby elephants in Chiang Rai, Thailand.
Luxury and uniqueness were once synonymous. Simply booking a room at The Beverly Hills Hotel or The Plaza was enough to guarantee a special stay that only a lucky few could ever access. Now, seven-star hotels like Dubai's Burj al Arab have done quick work of the once-heralded "five-star" rating. Even your local highway motel could have zillion thread-count sateen sheets, and there are butlers for everything from pillows to tans.
Yes, what used to be extraordinary is now just an entitlement. (Think: leather plane seats and direct-to-vehicle car rentals.) Even the part of luxury that still requires wealth is so crowded with hedge fund managers, dotcom billionaires and former reality TV show contestants that a high price tag does nothing to guarantee exclusivity, let alone a good time.
Smart hotels are responding by creating unique packages whose main asset is scarcity: What's offered is difficult or impossible to find elsewhere. The benefits extend well beyond dinner-and-a-show or spa-and-golf service to include private dinners cooked up by celebrity chefs, custom-made signature scents, and a starring role on the red carpet, to name just a few. The very savviest of hotels offer a private audience with boldfaced names otherwise out of reach.
Nothing says "I love you" quite like a five-diamond celebrity chef preparing a private engagement dinner. When a guest books this $60,000 package from the James Hotel in Chicago, David Burke, of davidburke and donatella fame, takes time off from his on-site David Burke's Primehouse restaurant to personally prepare, present and explain the meal he has made for the couple. A quartet from the Chicago Symphony Orchestra plays for the duration of the meal, and a 1.5 carat Van Cleefs & Arpels diamond comes at no extra charge.
The Hotel Palomar in D.C. offers aspiring ballerinas a private in-room lesson with a member of the Washington Ballet. The package also includes accommodations decorated with autographed ballet shoes and vintage posters, attendance at a rehearsal, a souvenir T-shirt and CD and, if available, performance tickets.
Several hotels have packages that offer guests a more intimate or prestigious way to experience a distinguishing feature of the property.
The Hotel Sax highlights its popular culture personality with the Celebrity Rider Inspired packages. Guests have in-room amenities mimicking what J-Lo, the Red Hot Chili Peppers, the Rat Pack, or Ari Gold might demand in their show contracts.
Adam Kaplan, the hotel's Director of Marketing, describes a guest's typical experience: "For the entire night, the guest is treated like a VIP; his wish is our command. Whether it's J-Lo's drawn bath sprinkled with rose petals or a smoothie bar and tube socks for the Red Hot Chili Peppers, our guests have the opportunity to enjoy a night full of the amenities that celebrities themselves have requested in the past."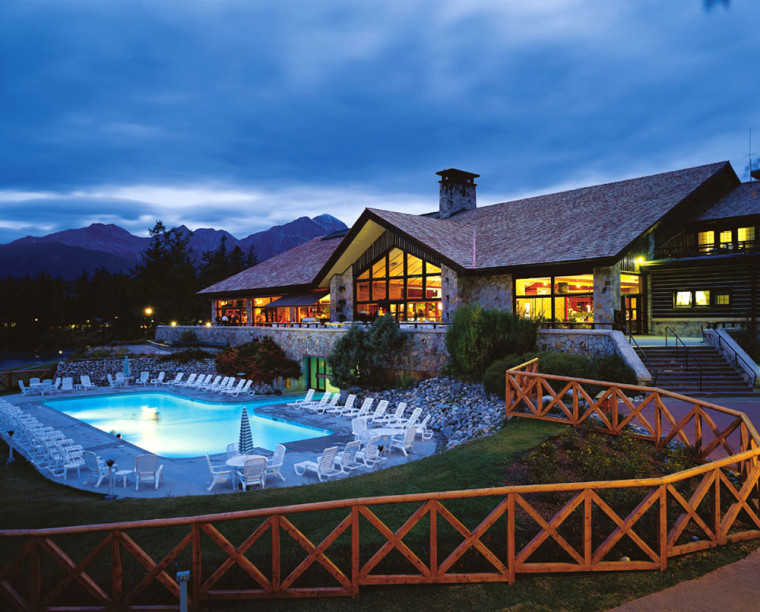 And the quirkiness continues. Consider the growing popularity of the Memphis Peabody's Ducky Day Family package, which proves being the center of attention is still in fashion. As spectators cheer them on, guests lead a red-carpet parade of the hotel's resident ducks either from their evening residence, the rooftop "Duck Palace" to the lobby fountain or back up. Numerous actors and celebrities have booked it, including Patrick Swayze, Oprah Winfrey, Molly Ringwald, Kevin Bacon, Emeril Lagasse, Joan Collins, Larry King, and Florence Henderson. Since there are only two parades a day, this package needs to be booked far in advance.
A few packages give guests a hands-on opportunity to create their own souvenir. The Fairmont Monte Carlo has partnered with a local perfumery, Galimard, for the Scent'sational package. Guests take a workshop to create a 15ml bottle of their own signature scent and are treated to a VIP tour of the property.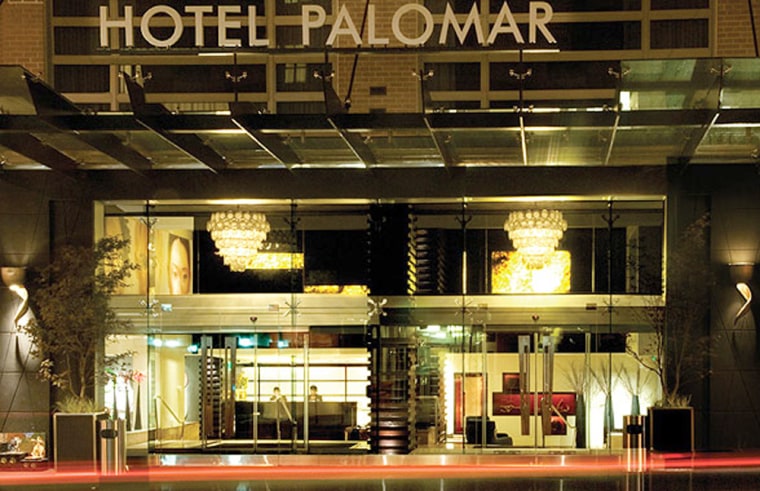 The Art Deco Hotel Montana in Lucerne, Switzerland has joined up with Baumann jewelers to give guests a chance to create a custom watch. Starting at $15,000 (depending on the exchange rate), guests work directly with a watchmaker to create a one-of-a-kind timepiece that can include diamonds and gems. The watch can be based on an existing timepiece or every element can be customized including the type of hands, numerals, date window, movement and band.
The Anantara Resort Spa Golden Triangle in Chiang Rai, Thailand, has a package that's adventurous and ecologically correct, too. Guests at this tranquil resort who can pull themselves away from the jungle view and infinity pool can book the Mahout Training Package. They spend three days working with the staff at the Thai Elephant Conservation Center learning how to ride and care for rescued or orphaned elephants.
With luxury becoming a commodity open to anyone with a few bidding skills or a big budget, unique travel packages are helping travelers recapture that increasingly elusive experience of exclusivity.