/ Source: msnbc.com contributor
When sipping that beer or vodka tonic at the next holiday party, take heart: Your revelry may actually be good for the environment.
Or at least that's the pitch coming from makers of organic tequila, gin, vodka, brandy, beer and wine that are finding their way onto store shelves and fine restaurant menus — all in the name of healthier socializing and being green.
"Sip tequila and save the world, that's our motto," said Enrico Caruso, senior vice president of sales for 4 Copas Tequila, a Newport Beach, Calif., maker of tequila that is certified organic by the U.S. Department of Agriculture. Caruso said 4 Copas uses no pesticides or chemicals in farming the agave plants used in its tequila and uses only organic yeast in fermentation.
Even Anheuser-Busch has jumped into the organic game. Last month the nation's biggest brewer rolled out Purus, an organic vodka called produced from organic wheat farmed in Italy and water from the Alps. Last year, the brewer introduced two organic craft-style beers, Stonemill Pale Ale and Wild Hops Lager.
While St. Louis-based Anheuser-Busch doesn't plan to go organic with the rest of its brands, including Budweiser and Michelob, the organic drinks serve a niche for certain socially conscious buyers, said Pat McGauley, Anheuser-Busch vice president for innovation.  Sales of those two beers have "exceeded expectations," McGauley said. "We're really excited about these products."
There's a reason. The $6 billion organic food industry is expected to grow 59 percent by 2012, according to Mintel Research. Last year, organic beer sales grew 29 percent to hit $25 million, according to the Organic Trade Association. Organic wine grew 13 percent to reach $80 million, the association estimates.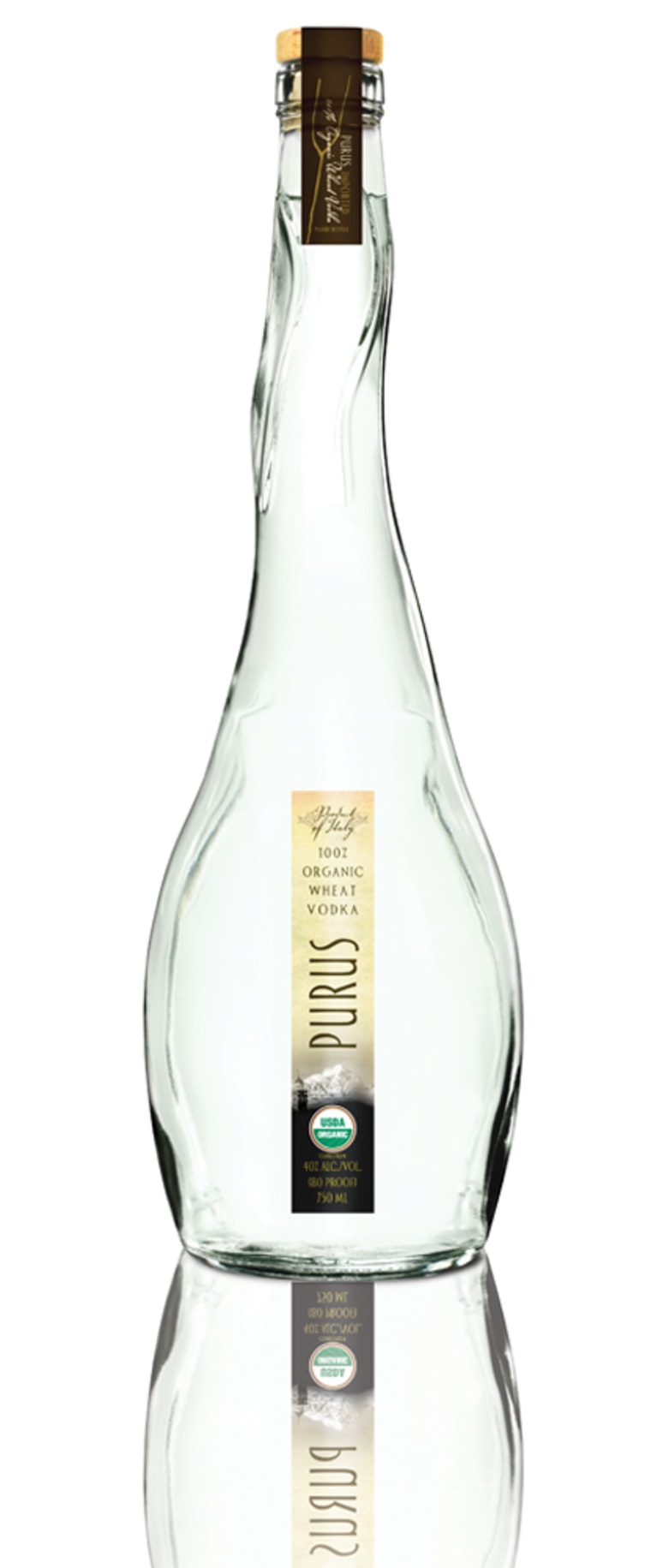 That's just a drop in the barrel for the wine and beer industries, which together being in some  $128 billion in sales nationwide. But the organic segment is a fast-growing category for industries that generally plod along with growth of just 1 or 2 percent a year.
The rise in socially conscious drinking has also given rise to new "green bars," such as Elixir, a San Francisco saloon that serves up organic cocktails made with organic fruit and liquors. The bar also has received "green" certification from the city, reflecting efforts it has made to reach standards for recycling and electricity, lighting and water conservation, as well as his organic product line.
"Alcohol is still alcohol," said Elixir bar owner H. Joseph Ehrmann. "You're not getting a better buzz or a less of a hangover. The point is we're doing things differently."
Organic brewers, wineries and distilleries set themselves apart by using only non-synthetic substances in production, and working from crops raised without pesticides or petroleum-based fertilizers. Ehrmann said he likes to know that as a result farm workers can be protected from the potentially dangerous effects of industrial chemicals.
Organic hard liquor is often priced higher than traditional bottles, (4 Copas sells its tequila for $42, $55 and $80 per bottle), and makers are eager to prove their worth.
Square One Vodka, based in Novato, Calif., boasts that it makes its vodka using organic rye and refuses to frost its bottles like many other vodkas, because the process uses chemicals. The company uses soy ink on bamboo labels that can be easily removed so the bottle can be used reused as a container or a vase.
After more than doubling its volume production this year, Square One will expand nationwide and internationally and will introduce new flavored organic vodkas in 2008. "We'll use high-end natural organic ingredients and get rid of these mass-produced, sugar-laden, faux-flavored spirits and mixer drinks," said Allison Evanow, founder and CEO of Square One Vodka.
When it comes to organic wine, the situation can be confusing to consumers, said Adam Morganstern, editor of OrganicWineJournal.com, a site started last year to review organic wines and interview winemakers.
There is a differencet between "organic wine" and wine made from organic grapes. Most winemakers who use organic grapes also add a small amount of additional sulfites to help preserve the wine, said Morganstern. But to qualify as organic wine, those sulfites must be left out, meaning the wine must be stored properly and at the right temperature.
As for the taste? "It can taste fantastic or terrible," said Morganstern.
Some liquor companies — and some drinkers — go so far as to claim organic drinks limit hangovers because their drinks leave out "bad sugars" or certain starches. 
Don't bet on that promise, if you drink too much, advised John Brick, author of "The Doctor's Hangover Handbook." Hangovers are caused by dehydration and alcohol's effects on brain cells from chemicals such as ethyl alcohol, acetaldehyde, and methanol created in alcohol production and in the body's metabolism of alcohol, said Brick, a scientist and director of Intoxikon International, a Yardley, Penn., alcohol research and consulting firm.
"I don't think drinking beverages from organically grown fruit and other products is going to make you immune from hangovers," he said. "But I'd love to be corrected on that."