A Pakistani express train packed with holiday travelers derailed on Wednesday killing about 40 people and injuring more than 120, officials said.
Earlier, officials had said as many as 58 people had been killed in the Karachi Express night train, which was on its way from the southern city to Lahore when most carriages came off the rails and rammed into each other near the town of Mehrabpur.
A senior railway official ruled out sabotage, saying a faulty track was believed to have caused the crash at about 2.30 a.m. (2130 GMT on Tuesday) as many passengers were heading home for the Muslim festival of Eid al-Adha on Friday.
Rescue workers tried to reach people still trapped in two badly damaged carriages. Some passengers cried out from inside a damaged carriage.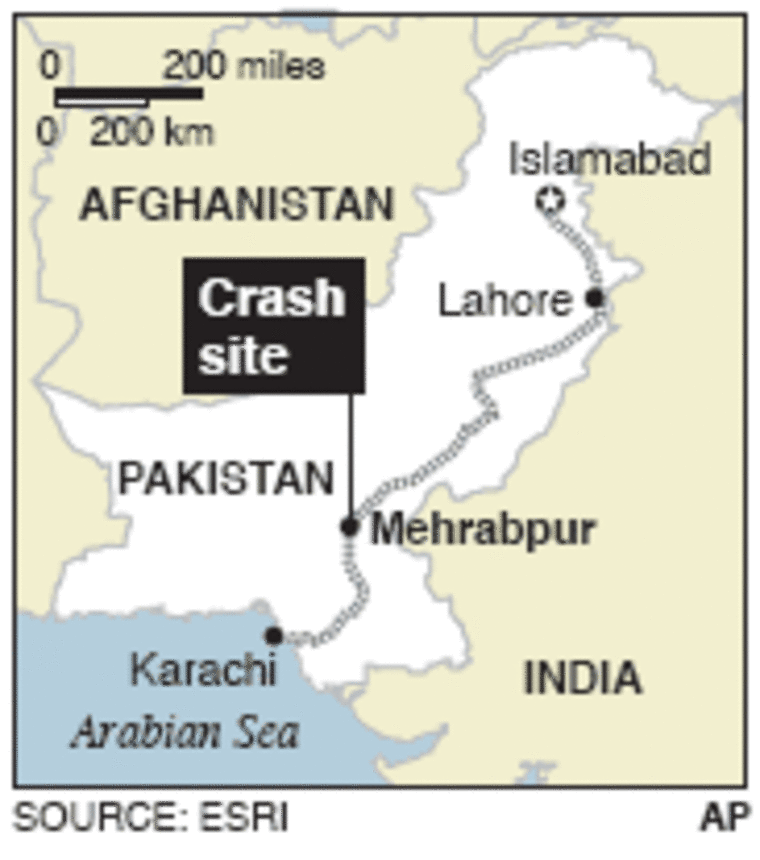 "Please, get us out," one begged.
Luggage, train wheels and other wreckage littered the scene in farm land about 200 miles north of Karachi. Soldiers from a nearby army camp carried the wounded on stretchers and hundreds of onlookers gathered at the site.
"All dead and injured have been pulled out," Railways Minister Mansoor Tariq told Reuters. He said 12 carriages derailed and there were around 35 to 40 deaths.
Rescue in darkness
When the train crashed, announcements were made in nearby mosques requesting help.
"Initially there were no government or private rescuers. We did it on our own," said villager Mohammad Jamal.
"We used lanterns and torches to take people out."
Mohammad Iqbal, an injured passenger lying on the track, said the train had suddenly begun rocking violently.
"All of a sudden the train started jerking about and we fell down," Iqbal said. "It was all darkness. We were lying on the track for three to four hours in the dark."
Military and railway officials at the scene said they did not know the cause of the crash but the general manager of Pakistan's railway system, Asad Saeed, ruled out sabotage.
"There's a joint in the track which is welded and that has broken. It shrinks in winter. There are many forces on the track and sometimes this joint breaks," Saeed said.
Most of Pakistan's railways date from the colonial era and there has been little investment or upgrades in new lines.
About 130 people were killed in July 2005 when a crowded passenger train rammed into another at a station, also in Sindh province, and a third train hit the wreckage.