/ Source: Forbes Traveler.com
If money is no object when it comes to holiday presents, consider an extravagant vacation package as a gift this year.
There are loads to choose from, in all corners of the world, each offering a super-special, often once-in-a-lifetime experience. Take, for instance, the Silverjet aircraft you can charter for yourself and 99 friends. The trip includes a five-night stay in London, complete with private visits to Kensington Palace and Harrods. Or, take a 29-day "Grand Safari" throughout Africa, which stops at some of the continent's finest game reserves and luxury lodges, courtesy of Conservation Corporation Africa, a high-end safari company.
Some trips are offered by travel agency groups specializing in luxury travel, like Virtuoso, Signature Travel Network and Ensemble Travel Group. Others are sold by travel suppliers themselves, such as Orient-Express, operator of the legendary Venice Simplon-Orient-Express train. The latter is a seven-night romantic journey with stops at top hotels in Venice and Paris, an overnight train trip from Venice to Paris and lunch at a two-Michelin-star restaurant in Reims, the capital of France's Champagne region.
These vacation trips represent the trend in travel today where "the world is your oyster," says Ignacio Maza, executive vice president of Signature Travel Network and a 33-year industry executive. "Whatever you can conceive of can be delivered. In the olden days, parts of the world were off-limits. Today you can get to more places than ever before."
Maza adds that luxury is now available everywhere. "Today you can go on a safari and come back to your own private retreat. The level of luxury and comfort is unprecedented." According to Maza, travelers are also looking for "authentic, unusual, one-of-a-kind experiences. They look for travel to be transformative, they want to become a different person than they were before they left home. Their horizons are broader—when they think of hiking, they think of Bhutan or Patagonia."
Always hot India is getting hotter. Greaves Tours, which specializes in travel to the subcontinent, has an eight-night package that features accommodations at Oberoi Hotels and flights on Oberoi's private aircraft. In Agra, accommodations are at the Oberoi Amarvilas, only 600 meters from the Taj Mahal. The last four nights are at Wildflower Hall in Shimla, the glamorous summer capital of the British Raj in the Himalayas. Formerly the home of Lord Kitchener of Khartoum, at one time Great Britain's commander-in-chief in India, it is now a luxury resort set in 23 wooded acres. Departures are recommended between mid-April and September.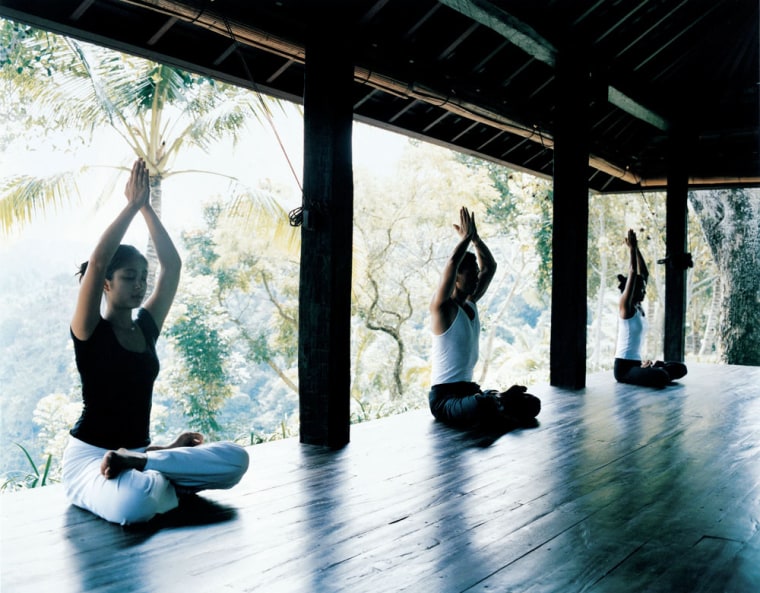 Then there are new twists on old classic luxury destinations, such as the one Virtuoso has in mind for Versailles. On September 18, 2008, 60 lucky food lovers will gather at the Palace of Versailles, once the official residence of French kings, to partake of a special, 15-course banquet created by 15 of the world's top chefs. The royal repast will include a Chopin piano recital, fireworks display and chauffeured transportation to and from Paris. Other treats for participants on this trip, dubbed the Epicurean Extravaganza, will include deluxe souvenirs the likes of which include limited edition Guerlain perfume and (for men) monogrammed luggage.
Keith Waldon, vice president of alliances for Virtuoso, says another change in posh vacation packages is that travelers are "much more focused on going and doing; they're much more hands-on." Many trips also offer private access to venues not ordinarily open to the public, Waldon says. Admiral Travel Gallery's "Ferrari Track Drive" program is the perfect example. It features a visit to and spin around the Mugello, the test drive center of the Ferrari F1, plus a wine-tasting and luncheon with Salvatore Ferragamo at his family's vineyard in Tuscany.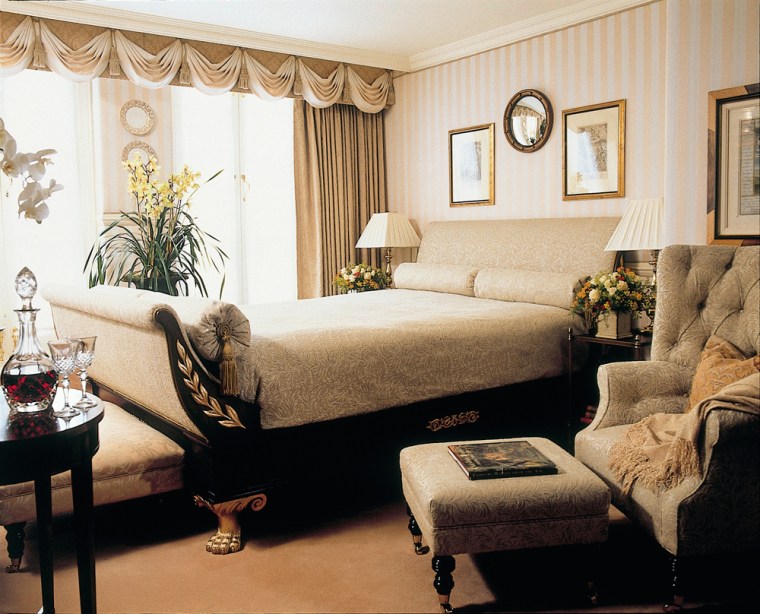 Now, for those whose idea of glamour is a front row seat at the opera, have we found a trip for you. Dallas-based tour operator JQ Porter Exquisite Travel has an $85,000 per person World's Greatest Opera Houses by Private Jet in store for next spring. Departing May 27, 2008, the tour will include the Paris National Opera's May gala, where the luscious Anna Netrebko will sing in Les Capulets and les Montaigus, a performance of Samson and Delila" at the National Theater in Prague and a performance of Capriccio, starring America's leading diva Renee Fleming, at the Vienna State Opera. There will also be rehearsal visits to the St. Petersburg Philharmonic and Kirov Ballet and royal box seating for the Lipizzaner Stallions in Vienna.
But whatever special activity you plan to undertake, operatic or otherwise, and whatever part of the world you're thinking of, here's a list of special trips that would make the perfect holiday gift for a loved one—or even for yourself, should you be so inclined.