/ Source: Forbes Traveler.com
It may be icy in New York City or boiling hot in the desert, but somewhere in the world, it's peak season for something delicious. Drop that sandwich and let this story (and your taste buds) lead you on a year-long tour of the world's best culinary festivals.
Held in the dead of winter, the Niagara Icewine Festival gives people reason to celebrate—or at least appreciate—extreme chill, especially as it manifests on the vine. Due to its sweetness, ice wine isn't to everyone's taste, but oenophiles are nonetheless interested in its unusual production methods. Plus, this city-wide festival in mid-January features a variety of other events: chestnut roasts, winter wine trail tours, gala dinners.
The Prickly Pear Festival—pride of Port Elizabeth, South Africa—is held in the latter weeks of February each year. Though the namesake ingredient was widely considered to be more of a weed than a fruit until 1986, the prickly pear makes delightful chutney, pickles, bread—and moonshine. More than just a celebration of cacti, the festival now features local beers and regional specialties including braai (barbecued meat).
March's Easter weekend brings a highly anticipated Caribbean culinary event: Anguilla's first annual Festival del Mar. One of the top foodie haunts in the Caribbean, Anguilla relies heavily on local fishermen to set its fare apart from the competition.
"The Caribbean setting provides a unique seafood bounty," says Josiah Citrin, chef/owner of Los Angeles' top-rated restaurant Melisse, and one of a dozen chefs and wine producers featured at last year's "Midsummer Epicurean Delight" in the Malliouhana Hotel. "The island offers great inspiration for chefs to dream up some amazing dishes."
Festival del Mar will shine a spotlight on the humble "roadside" cookery that inspires the five-star chefs, plus the local fishermen who make it all possible.
Just a few islands away, Jamaica is the Caribbean's unofficial reggae and rum capital—and Anguilla's cultural foil. Jamaica has a slate of popular culinary events, most of which tie into its colorful, come-one-come-all ethos. Established parties such as April's Trelawny Yam Festival have a local focus and a mixed crowd, drawing upward of 10,000 people.
The Old World values tradition and taste are evinced by Exaltación de la Verdura, the vegetarian tapas festival held annually in Navarra, Spain (mid-April through May). This event celebrates the diverse crops of Tudela, a municipality famous for growing more vegetables than anywhere else in Europe.
In June, kick off lobster season with Belize's annual Lobster Festival, held first in Placencia, then on Caye Caulker. Each celebration lasts three days, and everyone from the villages comes out to celebrate. Whatever tourists who happen to be around reap the benefits of this spotlight on crustaceans. (Warning: napkins not included.)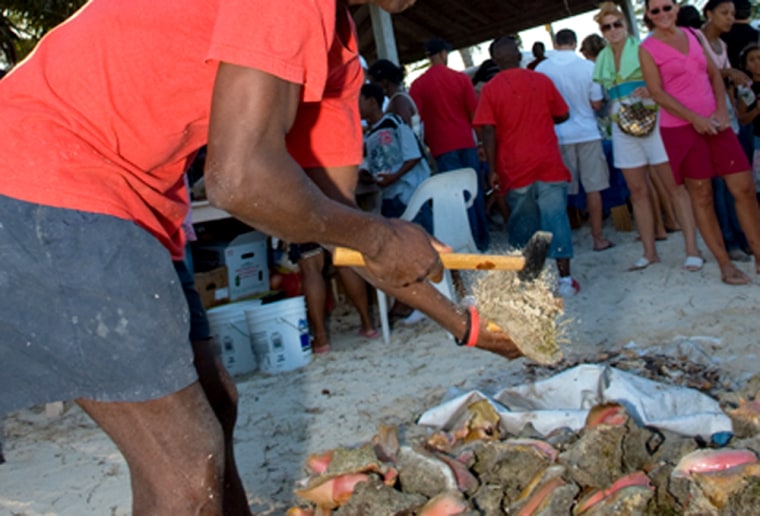 A further variation on the seafood theme (and we're talking thousands of miles further) is the Copper River Wild Salmon Festival, held in the small fishing village of Cordova, Alaska, during the middle of the salmon run each year. (Usually, it's early July.) This event draws some of the world's most knowledgeable and devoted epicureans, including food writer James O. Fraioli, who recently penned "The Best Recipes from America's Food Festivals."
Fraioli explains why this celebration of salmon is so special: "King, sockeye and silver salmon embark on long journeys up the Copper River to spawn and lay their eggs. Because the Copper River is so long, salmon must store extra fat and oils in order to survive the trip. This high fat and oil content is why Copper River salmon are recognized as the world's best eating salmon. At the Copper River Wild Salmon Festival, this sumptuous seafood is wonderfully showcased in a bevy of styled dishes."
The American Cheese Society's annual competition is a trade event, but its Saturday evening Grand Tasting is open to the public. Insiders say it's not to be missed. "Even though I knew what to expect, I almost fell to my knees," says Barrie Lynne, leading Southern California cheese expert, wine-and-cheese maven to the stars, and self-styled "Cheese Impresario." Next year's event is scheduled for July 23-26 in Chicago.
In the summer, Western coastal fields often get a bit smelly … but in a very familiar and delicious way. Late July marks the beginning of garlic season, and foodie fans pilgrimage to the Gilroy Garlic Festival and the much smaller Elephant Garlic Festival, held in rural North Plains, Oregon, to taste the annual crop in dozens of different preparations.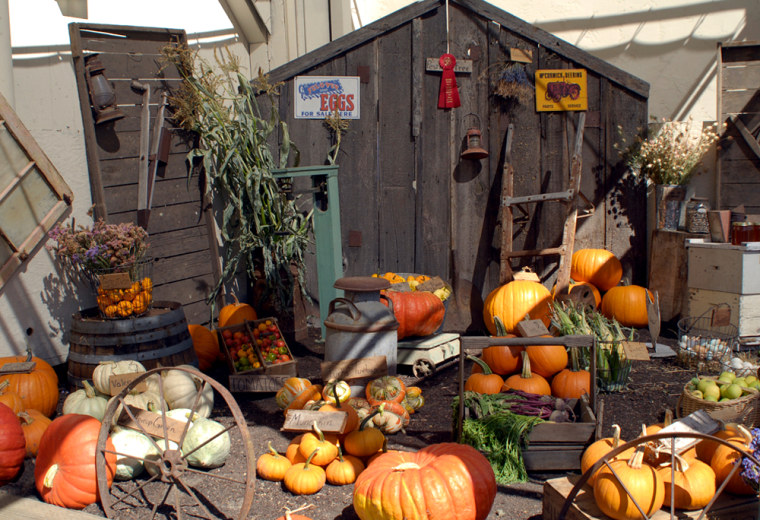 September marks the start of harvest season and all its many fairs. From New York's Finger Lakes region, where grape stomps give way to chestnut roasts, to Northern California's Sonoma County Harvest Fair—where homemade preserves share display space with world-class chardonnay and pinot noir—America's harvest fairs showcase not only regional products, but community spirit.
Devotees of sustainable farming and slow food should pay attention to one important event on the calendar. "In the world, there is one singular, extraordinary event that takes place in Turin, Italy," says Alan Katz, Chairman of the Board of Directors of Slow Food, U.S.A. He's speaking of the biennial Salone del Gusto, next scheduled for October, 2008. "It is open to the public, and features slow food ideology from all over the world in a marketplace style. There are chef demonstrations, cocktail demonstrations, workshops, and wine and beer tastings. It is a confluence of the pleasures of gastronomy, and the responsibility of sustainable production and ecology."
From September through December, epicureans worldwide decamp to Alba, Italy, for the annual white truffle hunting season. Prized above almost every other ingredient in the world, white truffles only grow a few places—Alba being the epicenter—and only during this four-month window.
"The markets are full of white truffles, and every restaurant has a special menu featuring them," says chef Peter McNee of Poggio Trattoria in Sausalito. "The truffle hunters and the chefs are negotiating for the best selection and the best prices. It's an exciting time to travel to northern Italy and experience the celebration." He makes the trip over every year, sourcing truffles from the fields and local markets.
"The festival celebrates the essence of the earth and the connection to Italy's rural heritage," he continues. This sums up the appeal not only of Alba's truffle season, but any regional food festival around the globe.