/ Source: The Associated Press
A man accused of tossing his four young children off a coastal bridge to their deaths denies killing them and says police harassed him into making a false confession, his attorney said Thursday.
Authorities say Lam Luong confessed to killing the children, ranging in age from a few months to 3 years, a day after reporting them missing and claiming a woman had taken them.
But Luong's appointed attorney, Joe Kulakowski, said his client told him he falsely confessed under pressure after being questioned Monday night and the entire day Tuesday.
"When police yelled, 'We know you killed them,' he at some point realized they weren't going to believe him," Kulakowski said.
"We don't have any bodies. There's a lot of emotion, and nobody knows the facts right now," he added.
Based in part on a witness's account, investigators said the four children were thrown from the highest part of the two-lane Dauphin Island bridge Monday morning, a point about 80 feet above the Intracoastal Waterway. Luong had had an argument with his wife earlier, authorities said.
Coast Guard pulls out of search
Crews searching near the bridge and into the Gulf of Mexico have found no sign of the children. State and local teams were to continue searching Friday, but the Coast Guard announced Thursday that it was pulling out.
"Many factors go into a decision like this and believing that the children are not alive at this time, we must ensure our crews are ready to respond to other search and rescue cases," Coast Guard Capt. Ed Stanton said.
Prosecutors have charged Luong with four counts of capital murder, and he was ordered held without bond Thursday in Mobile.
Kulakowski said Luong told him the children were taken Monday morning by a woman named Kim who claimed to know their mother and would get them food and clothes. He said they were not returned later Monday as promised.
He said officers should be searching for Kim and a second woman who left with the children in a van.
Prosecutors said Luong, 37, gave that account after the children were reported missing Monday but confessed after investigators pressed him on holes in his story.
'We believe he killed the kids'
"We believe he killed the kids by tossing them off the bridge," said District Attorney John Tyson Jr.
Presumed dead were Luong's children Hannah, 2, Lindsey, 1, and Danny, 4 months; and 3-year-old Ryan Phan, who was raised from infancy by Luong but is not his biological child.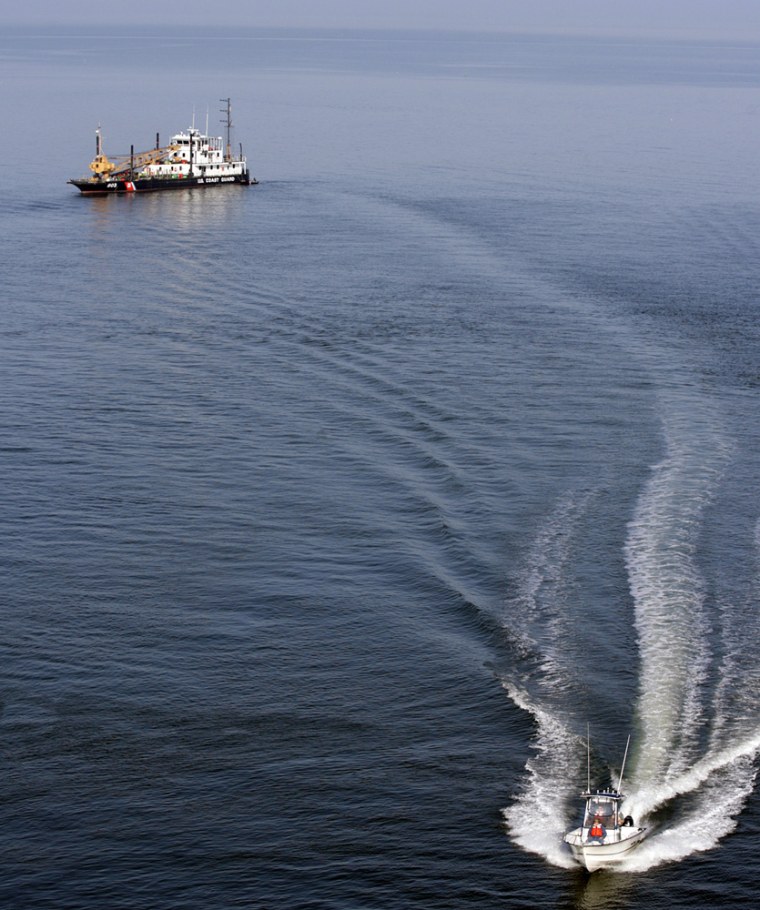 Tyson said Luong's wife, 23-year-old Kieu Ngoc Phan, discovered her four children missing Monday and went to police with Luong.
In Bayou La Batre, a fishing village where Luong had worked briefly as a shrimper, many held out hope the children would be found alive but also despaired over the details of their disappearance.
Nguyen Bon, a nun at a Buddhist temple, said she's been in constant prayer for the children since they disappeared. A temple prayer service was planned Thursday night for the family.
"We're hoping the four kids will be found alive," said temple member Devan Phan, who is not related to the children's family. "There's really nothing we can do but sit tight and pray. Hope for a miracle."
In his first court appearance Thursday, Luong was shackled hand and foot and wore a bulletproof vest amid heavy security at the brief bond hearing in Mobile.
In denying bond, District Judge Charles McKnight described the allegations as "heinous."
"I've never seen anything like this before," he said.
Luong, who came to the U.S. from Vietnam in 1984 and until recently had been living in Hinesville, Ga., had a crack cocaine possession charge pending in Hinesville.