London's hotels are racing to accommodate the millions of tourists that visit the city each year. In 2006, a record 15.2 million people traveled to the U.K. capital, helping the city's hotel industry to achieve a 10.8 percent growth rate in revenue; that's more than double that of the rest of the country.
It's a competitive market. The upshot for guests? A wide range of chic options from the traditional to the trendy, and rooms for those on a budget as well as those with money to spare.
They include the Andaz London, an East End hotel with five separate restaurants serving serving food made of organic ingredients and ranging in fare from pub-style to sushi to fine dining; and the Hoxton Urban Lodge in East London, which offers guests flat-screen TVs, duck-down duvets and Frette linens for as little as $2 and as much $330 per night. The catch to scoring such a great deal? Book far in advance and beware that dates cannot be changed once the reservation is made. Both are in fashionable neighborhoods with a variety of cultural attractions.
"People think that a hip hotel is about [who] designed the room, but it's not about that," says Herbert Ypma, author of the Hip Hotels book series, which includes a guide for London. "People should be looking for something that's a bit 'London.'"
What does your favorite hotel have that keeps you coming back? Weigh in. Add your thoughts in the Reader Comments section below.
The quintessential London experience, however, can change from neighborhood to neighborhood. This capital city is home to 7.5 million people who speak more than 300 languages and is a hub for numerous trend-setters in fashion, art, music and food.
A tourist, for example, could spend one day shopping for custom-made cuff links, shoes and shirts on the historic Savile Row in Mayfair, where tailors began plying their trade in the early 19th century. The next day could be spent tasting the curry dishes of Brick Lane in the East End, which has been dubbed "Banglatown" for the local Bangladeshi immigrant population.
Personal touches
London's chicest hotels, says Ypma, enhance these experiences by offering a breadth of extras from unique in-room amenities to distinctive decor. Among the spots Ypma recommends is Blakes, which has incorporated the neighborhood's distinct terrace-house architecture and gardens into its design but also created a different feel for each of the 52 rooms and suites by using tapestries, fabrics and decorative items. Sleeping accommodations are luxury as well; a few suites at the Blakes are outfitted with Hästens beds worth $28,000 each.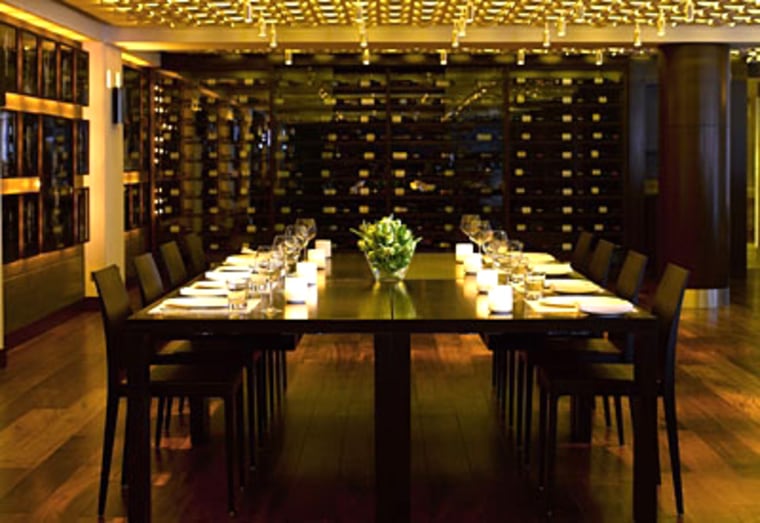 According to Ypma, Blakes provides the feel of staying in a traditional South Kensington home with a "sense of quirkiness that distinguishes London."
Stephen Alden, CEO of the Maybourne Hotel Group, suggests that visitors take advantage of London's bespoke tradition, the practice of customizing everything from picnic baskets to jewelry to a Rolls-Royce, which is also a fundamental component of luxury hotel service. At the Berkeley, one of three London hotels operated by the Maybourne Hotel Group, guests can hire a chauffeur, order a Japanese breakfast and speak with multilingual staff. The Lanesborough pampers its visitors with butler service, while Threadneedles provides its executive guests with personalized business cards on their arrival.
These details, says Alden, define how guests remember the hotel. The most successful London hotels have used accents like Lucite tables, vintage cognacs and pear-wood paneling to create a memorable atmosphere.
"Personality and character is driving a lot of the loyalty we're seeing from our guests," he says, noting that they have little crossover between the three Maybourne hotels. "We have some wonderful hotels here, and people conjure up images and experiences when you mention [them]."