Face it: Traveling for business can be a grind. Typically, travelers are at the mercy of tricky weather — and even more mercurial flight delays or other unforeseen traffic jams. But no matter where you are or how nasty the traffic snarl in which you're stuck, work is rolling on.
What's most important when you're traveling? Getting to the right spot on time? Always having the full assortment of your software tools ready and working? Figuring out how to create an oasis of relaxation in the middle of a crazed travel schedule?
For all these demands and more, this year's Consumer Electronics Show in Las Vegas offered up a boutique of gadgets. Best of all, some of these devices are so sweet you'll want to bring them on a genuine escape holiday, too.
A laptop is the luggage of choice for most working travelers. Unfortunately, not every corner on earth has a power outlet. For the executive venturing to extreme locales, where power resources may not be readily at hand, there's the solar-powered laptop bag, built by Voltaic Systems. Covered in solar panels, a fully charged bag has enough juice to power a typical laptop or small electronics.
Then there's global positioning satellite technology. For travelers who practically live in their cars, and have to find their ways to remote meeting spots, GPS has become indispensable. In general, GPS devices were one of the top-selling gadgets this holiday season. But fiddling with your GPS, especially when driving a new route, can be downright dangerous. For this reason, Garmin's latest version, the nüvi 880, features speech recognition software that lets the driver keep both hands on the steering wheel and still get directions.
The new wave of technology is also turning the average traveler into a multimedia professional. Take, for instance, Samsung's latest high-definition camcorder, the SC-HMX20. The 10.9 oz. camcorder may seem small, but it packs a 10x optical zoom, an 8-megapixel still image camera, and 8 gigabytes of storage. For the true multi-tasker, a user can take videos and still images simultaneously.
Many business travelers need a way to snap a few pictures or videos, or record conversations — the rest of us may simply want to take home a few digital memories of a trip to share with family or the folks back at the home office. To lighten the load, gadgets that can pirouette between different jobs are essential. Pharos Science & Applications Trips and Pics promises to be a cool addition to the traveling kit. It's a GPS attachment that lets you snap pictures and simultaneously record the place and time. Compatible with any digital camera, the geologger device is bundled with software that allows users to map out their photo locations.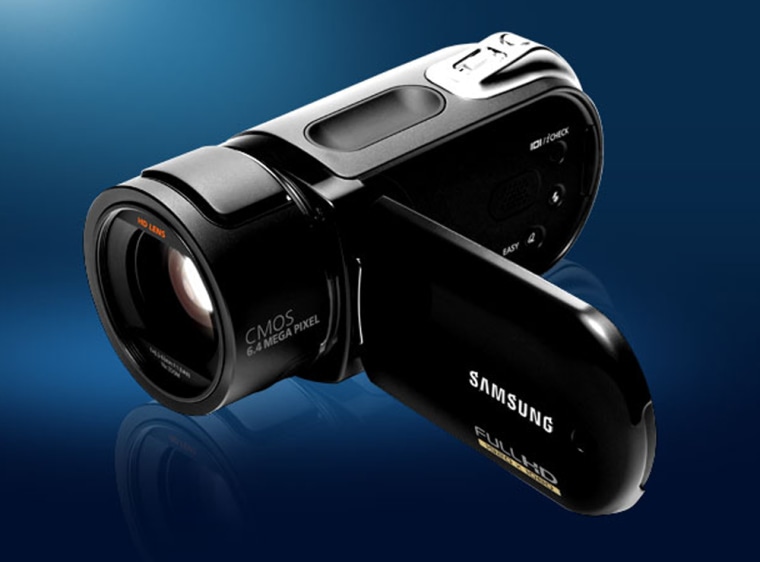 Sometimes you need those pictures right away. Instead of searching out the local Kinkos shop, you can pack your picture printer with you. Polaroid has a pocket-sized mobile printer that allows users to print 2-by-3-inch photos on the go. The printer pulls images from any Bluetooth-enabled camera and churns out color photos in less than 60 seconds.
Road trips are marathons, not sprints; the smart traveler needs to find a way to snatch a little relaxation amid meetings and long flights. A growing collection of devices are aimed at helping you do just that. Sling Media, for instance, has come out with Slingplayer Media for the BlackBerry, giving BlackBerry users the option of watching their favorite television shows on their device.
Meanwhile, for music aficionados who want the convenience of a high-powered music player in a cell phone, Sony Ericsson offers the W760. Billed as the "first truly global Walkman phone," the phone features a GPS navigation system, stereo speakers, and fast downloading capabilities.
So pack a full bag, and nothing will get in your way.