In the 1970s, a traveler's worst nightmare might have been a hijacked plane or hostage crisis. Today, the threats are equally perilous but reflect the changing times. Now, a tourist or business traveler might worry more about terrorist attacks on mass transit, getting caught in a spontaneous uprising or a bombing of a nightclub or hotel.
That's what happened Monday when militants attacked a luxury hotel in Kabul with grenades, AK-47 rifles and suicide vests, killing six people, including at least one American. In Kenya, disputed election results from late December led to weeks of widespread rioting and ethnic violence, which caused an estimated 600 deaths.
Escalating tensions in Pakistan and the Strait of Hormuz, where Iranian patrol boats recently confronted a Navy convoy, portend further global conflict as well.
"I don't think the world is more safe or more dangerous," says Johan Selle, director of operations for iJet Intelligent Risk Systems, a Maryland-based risk consultancy agency. "I think that certain threats are more frequent now than they have been." According to Selle, these include suicide bombings, kidnappings and intellectual property theft.
Classifying which nations are the most dangerous based on the day's news can be somewhat deceiving. Of course, Iraq and Afghanistan are exceptionally treacherous, but other countries like Haiti, Somalia and the Democratic Republic of the Congo have remained as dangerous in the years since security conditions there began deteriorating.
In order to compile our annual list of the World's Most Dangerous Destinations, we conferred with two risk consultancies: iJet, and the London-based Control Risks. Both companies have offices worldwide and advise corporate, governmental and non-governmental clients about security risks in various countries. Their clients span industries to include pharmaceuticals, gas and oil, banks, and telecommunications.
IJet determines safety levels by assessing six factors: crime, security services, civil unrest, terrorism, kidnapping and geopolitical stability. Each country is then given a one to five ranking, with one as the lowest threat level and five as the highest. Control Risks uses a five-tiered risk rating, which determines whether security, terrorism or travel risks are extreme, high, medium, low or insignificant. Our list includes seven countries ranked as the most dangerous by iJet and Control Risks as well as three countries ranked high by one of the companies.
Destabilizing forces
Though factors that lead to destabilization or downright societal breakdown differ in each country, there are general trends that both companies have noticed in recent years.
"There is a lack of strong government and economy," says Selle of countries that have descended into chaos. "There's a lot of concern over Kenya right now, but a lot of economic interests and international interests are pushing to negotiate." Selle contrasts Kenya with Zimbabwe, which is "anything but an economic powerhouse."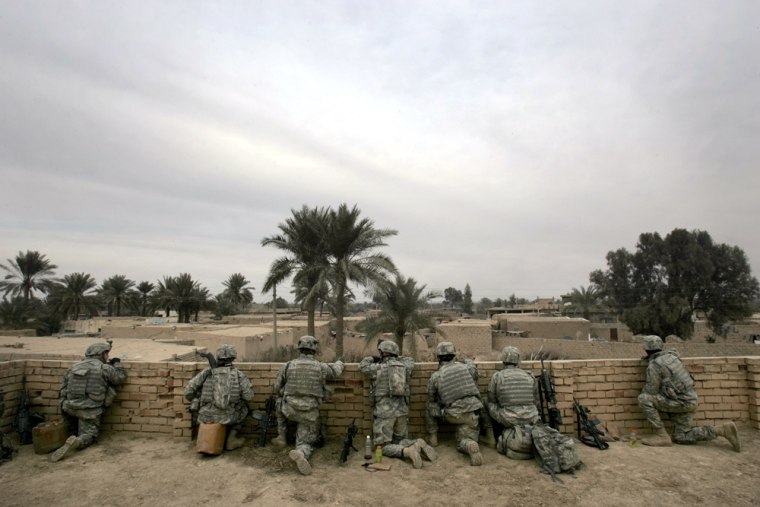 IJet has ranked Zimbabwe as a five, noting prolonged civil unrest, a poor economy, financial risks for foreign companies and a failing government. Control Risks has rated the country as having a high security risk, insignificant terrorism risk and a medium travel risk. The U.S. Department of State has deemed Zimbabwe "volatile" and warns citizens that the government condones the use of force against dissenters.
Though African nations comprise just under half of the most dangerous countries on our list, James Smither, associate director of consulting projects at Control Risks, says that security is improving in some places across the continent.
"People are tiring of these conflicts," he says. "The number of civil wars has come down in recent years." Smither attributes improved security in some regions to the end of the Cold War, which caused a proliferation of conflict through proxy wars. "When that funding and interest in those conflicts ended, then those wars faded out." He points to Mozambique and Sierra Leone as examples of stabilization in recent years.
According to Smither, the key to stability is strong institutions like an effective judiciary, independent media or engaged civil society. Selle, at iJet, says that the race for resources like diamonds, minerals, oil, and farming and grazing rights has ignited many political and military firestorms in Africa, but also in countries around the world.
The efforts of local or multinational companies to assuage the concerns of residents by investing in infrastructure, jobs and education can have a stabilizing effect.
"People tend to be more susceptible to [unrest] if they are poor and they're thinking the next [leader] is going to come along and bring them bread and water," he says. This is particularly true in countries where changes in leadership occur because of economic desperation.
Protecting yourself
Regardless of where you travel, either on business or for leisure, visitors to dangerous countries must be fully aware of the range of threats.
In Venezuela, for example, crime has increased noticeably in Caracas and other urban areas. While foreign companies have yet to become the target of clashing pro- and anti-government forces, violence has erupted quickly between the groups in the past.
In Haiti, there is corruption within the police force as well as drug trafficking. The capital area of Port-au-Prince suffers from incidents of random crime even in affluent suburbs.
"We definitely encourage [people] to learn about the country they're going to," says Michele Bond, the Department of State's Deputy Assistant Secretary for Overseas Citizens Services. "Things can turn violent, and you wouldn't have any warning."
Such was the case in Kenya recently when a disputed election resulted in the rioting and violence that killed an estimated 600 people. Bond says that there were about 9,000 Americans in Kenya when the fighting broke out and that many of them contacted the Department of State for advice about safety.
Bond's primary recommendation was to stay inside until the violence ebbed. However, she also strongly urges travelers to prepare before leaving by giving an itinerary to a family member, registering the trip with the Department of State, which can e-mail updates to travelers, reviewing insurance policies in case of a medical emergency and checking the agency's frequently updated list of travel advisories.
Preparedness is crucial, Bond says, since "something can happen to you anywhere."