/ Source: BusinessWeek Online
The fascinating tour of the Maker's Mark distillery in Loretto, Ky., ends, not surprisingly, at the gift shop. Now, if you can tear yourself away from the endless displays of Maker's-emblazoned tack, there is one item worth your attention. After you buy a bottle of their famous bourbon you don a pair of protective gloves and dip the top of the bottle into a crock of hot wax, remove it with a twist, set it on the counter, and watch the Maker's Mark hallmark red wax seal dribble down the neck of the bottle as it hardens.
Whoever came up with this idea should be given a large pension, because it helps Fortune Brands-owned Maker's stand out from its competitors in the whiskey version of what Europeans have christened "oenotourism," or wine tourism, a large and growing business.
Numbers are difficult to come by because of the impossibility of separating oenotourism from the regular kind — visitors to Tuscany are as likely to be there for the natural beauty, art, and food as for the wine — but one study conducted by the Napa Valley Vintners Assn. from 2005 to 2006 produced some telling conclusions. The typical visitor to Napa is much better educated, and has a far higher income, than the American average, with more than half reporting a household income over $100,000. The study also found that approximately 4.7 million visitors travel to Napa annually, spending $1 billion, of which $222 million is for wine purchases and wine tastings.
This is why everyone from the Scotch producers of Islay Whisky, to the winemakers of Provence and Chianti, to the Armagnac négociants of Gascony are ramping up their oenotourism efforts. They are initiating whiskey trails and routes des vins, opening visitor centers, and actively encouraging a more involved interaction with the public.
Promotional effort
That Napa is at the forefront of the oenotourism business is not surprising. The Robert Mondavi Winery, a division of Fairport (N.Y.)-based wine and spirits giant Constellation Brands, has made wine education a central part of its mission from the beginning. Considering that in 1966, when Mondavi first opened, there were only 20 wineries in the valley and just a trickle of visitors, this was a pretty farsighted policy.
Now they accommodate 69,000 visitors a year on paid tours. According to Mark de Vere, the wine master of Mondavi, these visitors generate $1.5 million in revenue, and that doesn't include shop sales. Now, even if they don't actually make any profit from the operation — and de Vere was cagey on the subject — having 69,000 people come through your winery every year represents a terrific promotional payoff.
In Beaujolais they are also making a big push to promote oenotourism in the region. During 2008 they expect to unveil a new Web site and related programs that more closely integrate traditional tourism and winemaking. For example, in each of the 10 Cru villages of the region, which include Morgan, Moulin-à-Vent, Fleurie, and others, the Caveaux, a sort of combined tourist center and wine shop that offers tastings, is being revamped and expanded.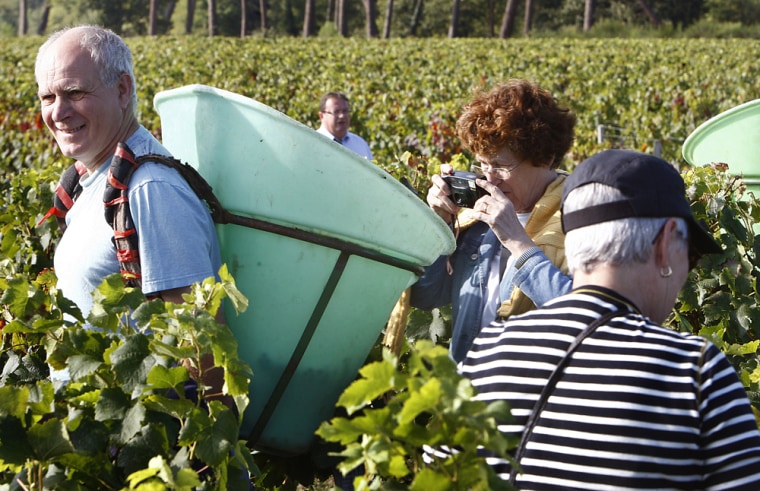 According to Pamela Wittmann, spokesperson for Inter Beaujolais, a trade association, "the winemakers have said 'visitors come to us and are so interested in learning where else they can go and what else they can do,' and this is why we are putting in place a more formal structure, to make it more easy for people to visit."
Boosting sales, enhancing visibility and image
Most producers and winemaker associations look on oenotourism as offering a double benefit: It both boosts sales — and because those sales are direct to the consumer, they produce far higher margins than traditional distribution channels — and enhances visibility and the image of a producer's, or a region's, wines.
This is clearly illustrated in Alsace. The region is of great historic interest, so it attracts tourists anyway, and their winemakers were among the first in Europe to open their doors to visitors, launching their wine route in 1953. Then, seven years ago, in a sign of the growing importance of the business, the Alsace Wine Council set up a separate oenotourism department. According to its spokesperson, Yvelise Sciard, direct sales to the public represent 18 percent to 20 percent of the total sales, compared with just 8 percent for the rest of France.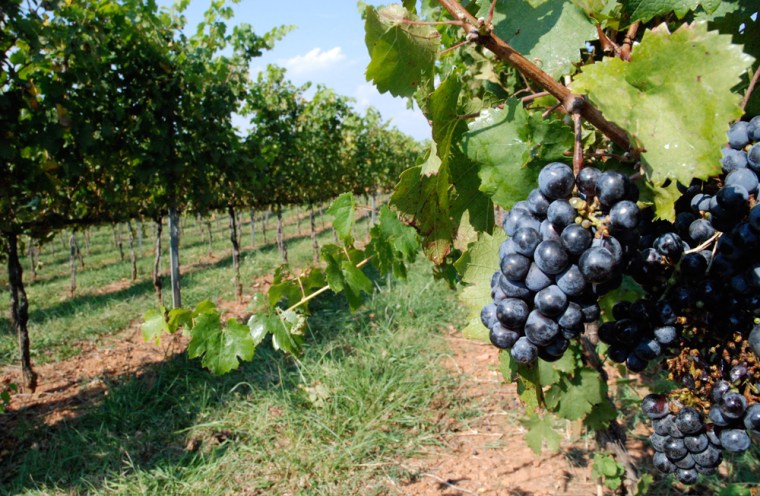 In this, Alsace is taking advantage of a fortunate geographic circumstance: It is at the crossroads of Europe, right next door to Germany and close to the borders of Belgium and Holland. Dutch and Danes, Germans, and Scandinavians on their way home from vacations in the sunny south load up their trunks with the ever-improving wines of Alsace.
Maker's Mark, in the heart of Kentucky, might not enjoy this advantage, but still it draws 70,000 visitors a year, a number that should grow considerably after the unveiling of a brand-new $2.5 million visitors' center in 2007.
Yes, oenotourism is a growing business that is attracting growing investment. Perhaps its appeal to consumers is that it allows them to form a closer bond with their favorite wine or whiskey. I still have my self-sealed bottle of Maker's Mark unopened four years after my visit, so they obviously are doing something right.