/ Source: Forbes Traveler.com
It's hard to compete for attention with one of the most-watched sporting events in the world, but several destinations in the Super Bowl XLII host town of Glendale, Ariz., and its environs are giving the big game a run for its money.
Take the January 31st get-together at Scottsdale nightclub Axis/Radius. Pop singer Nick Lachey and NASCAR driver Jimmie Johnson will host a pre-party for their Super Skins Celebrity Golf Classic, which takes place the day before the football game. (Super Bowl Sunday falls on February 3rd this year.) Outside the club, P. Diddy will perform for a late-night block party.
"The block is going to be decorated to the hilt," says Axis/Radius co-owner Diane Corieri. "They're putting up huge, gorgeous tents and carpeting the streets right now." Inside the two clubs (which are joined by a glass catwalk), Corieri says guests will find "a fun, high-energy party" complete with LED light walls and scantily clad dancers.
A $1,000 VIP pass will buy you free rein between Diddy's gig and Lachey and Johnson's party inside the club. "Seventy A-list celebrities" will also be in attendance, adds Corieri.
Well-heeled travelers will have plenty of big-ticket options during Super Bowl week.
At the Arizona Super Bowl Host Committee's Big Ticket Gala, to be held Wednesday night before the game, $100,000 will get you a table for 10 guests plus one Hall of Famer. NFL legends Tony Dorsett, Gayle Sayers, Roger Staubach and Howie Long are among the possibilities for mealtime companionship. (Game tickets and other party passes are included for your 100K; individual Gala tickets are also for sale, starting at $1,250.) The affair is black-tie, but Host Committee president Bob Sullivan says, "We want it to be fun. It's a chance to put our best foot forward and say, 'Welcome to Arizona.'" Headliner Jay Leno will help lighten things up, and ESPN's Chris Berman hosts the evening.
Erin Morgan, who lives in host-city Glendale and publishes the blog AZSuperBowlBlog.com, says the pre-game party she's most excited about is the Budweiser Big Game Bash on Friday night at Jimmy Buffet's Magaritaville club in her hometown. It's got a "huge list of celebrities, all of which are 100 percent confirmed," she says. Football superstars Deion Sanders and Emmit Smith are among the committed partygoers.
In the end, the miles of red carpet and late nights of A-list elbow rubbing will be second-string memories once kickoff time rolls around. Aside from the athletes on the field, one of the biggest stars on Sunday is sure to be the University of Phoenix Stadium itself. The first sporting venue in North America to feature a retractable roof and a roll-out grass field, the venue will hold nearly 75,000 fans for the big game.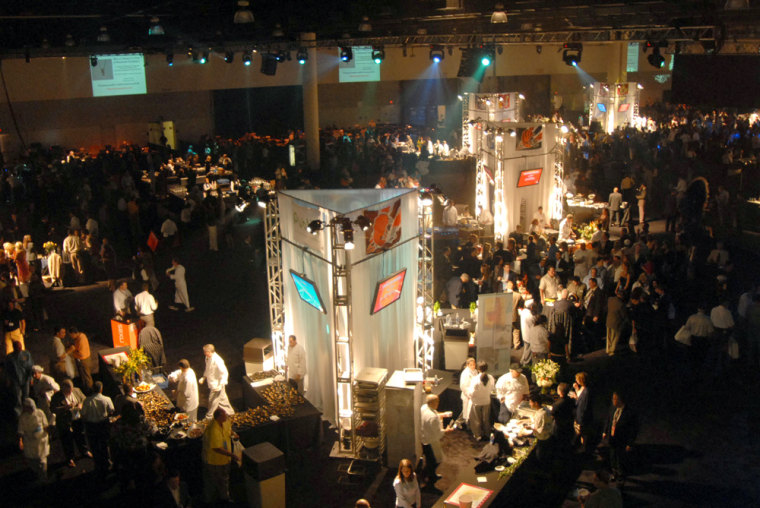 Scott Norton, the Stadium's marketing and public relations director, says, "From the exterior, it's unlike any other stadium that you'll see out there. It's got a fairly radical design—it was designed to look like a barrel cactus, but a lot of people say it looks like a spaceship."
Norton says the stadium's 88 suites and three party lofts will afford the most luxurious game-viewing environs. These private rooms also have a unique, modern design, he says, and are outfitted with flat-screen TVs, wet bars and video teleconferencing connections to the kitchen for "first-class food and beverage service."
Super Bowl blogger Morgan, who attended all but one of the Arizona Cardinals home games at the University of Phoenix Stadium last year, says the suites are beautiful, but she'll be watching Sunday's championship game from a stadium seat, and the experience there will depend on whether the convertible top is down. "When the roof is closed," she says, "the sound of the crowd is deafening; which amplifies the excitement." If the weather's fair and they open the top, Morgan adds, the stands will be sun-filled and gorgeous.
For otherwise partisan football fans, it's a win-win scenario.