After days of hectic campaigning all over Florida, the Republican presidential contenders could do little but wait for the returns to come in as voters cast their ballots in Tuesday's primary.
Up for grabs: 57 delegates, more than in any previous Republican contest so far this year.
Mitt Romney is trying to scuttle the momentum that Sen. John McCain had been gaining in this state after his victory in the Jan. 19 South Carolina primary.
Holding his thumb and forefinger a half inch apart, Romney told an exuberant crowd of supporters in a hangar at the Jacksonville airport Monday night, "This thing is this close. It's very, very close and the difference is that we have people across Florida who are working to get their friends to go vote."
Recent polling shows the race as a statistical tie between Romney and McCain.
McCain was at a huge disadvantage when it came to money spent on television advertising in Florida. The Nielsen Company reported Monday that from Jan. 1 to Jan. 22, Rudolph Giuliani's campaign had aired 2,878 TV spots in Florida, Romney had aired 1,392 — but McCain only 470.
The cumulative ad spending leader in the state since March was Romney, who aired 4,475 TV spots, nearly 10 times as many as McCain did.
Giuliani had concentrated all his campaigning efforts on this state, bypassing earlier contests in Iowa, New Hampshire, Michigan and South Carolina.
The former Massachusetts governor has been campaigning as the candidate from outside Washington, D.C., who would shake up complacent legislators. At his rallies he displays a huge sign with the slogan "Washington is broken."
He reeled off a list of goals he said Congress, and by implication, President Bush, had failed to accomplish.
"They told us they would end illegal immigration. They haven't. We will!" he declared.
A veteran of 'the real world'
He said, "One of the great experiences I've had in my life has been to have a job in the business world, in the real world…. If you want somebody who understands how Washington works, you can elect the other guy. But if you want somebody who understands how America works, elect me."
Burnishing his military credentials McCain held a roundtable discussion in Jacksonville with former CIA Director James Woolsey and former Navy Secretary John Lehman.
Romney linked McCain to two Democratic senators, Russ Feingold and Ted Kennedy, and to the 2000 Democratic vice presidential candidate Joe Lieberman, who co-sponsored a bill with McCain to cut greenhouse gas emissions.
"McCain-Feingold has not reduced the impact of money in politics, it has made it worse. McCain-Kennedy is viewed by virtually all as an amnesty bill. And McCain-Lieberman would cost the families of America as much as $1,000 a piece," Romney said.
Lieberman's role in campaign
Lieberman has toured Florida urging GOP voters to back McCain.
McCain campaign spokeswoman Melissa Shuffield said Lieberman has proven to be a powerful asset for McCain in south Florida's Jewish and Cuban-American communities.
Lieberman "has done a lot of work on political asylum legislation and has become very close with Cuban-Americans since 1988," said Shuffield. "In Little Havana people come up to him as long-lost brother."
A Romney win would once again reshape the race and shatter the assumption that Republicans were closing ranks behind McCain.
A McCain victory would deal a grave blow to Romney's campaign, perhaps a fatal one.
The Arizona senator planned to make a final campaign stop Tuesday with Florida Gov. Charlie Crist, who has endorsed him.
Florida is a closed primary state: Only registered Republican voters may vote for their party's candidates Tuesday.
Early voting has been underway since Jan. 14, when Giuliani still had a lead in opinion polls in the state. He has since slipped markedly in polling.
Torn between Romney and McCain
In the Jacksonville area voters were making up their minds Monday.
"I'm leaning, but undecided," said John Billings, a retired financial executive on Amelia Island, north of Jacksonville. "I will make that decision before midnight tonight. I liked McCain's stand on the military. He's one of the few people who don't want to pull 50,000 or 100,000 troops out of Iraq tomorrow without thinking about the consequences. There are not too many people who do think about those consequences."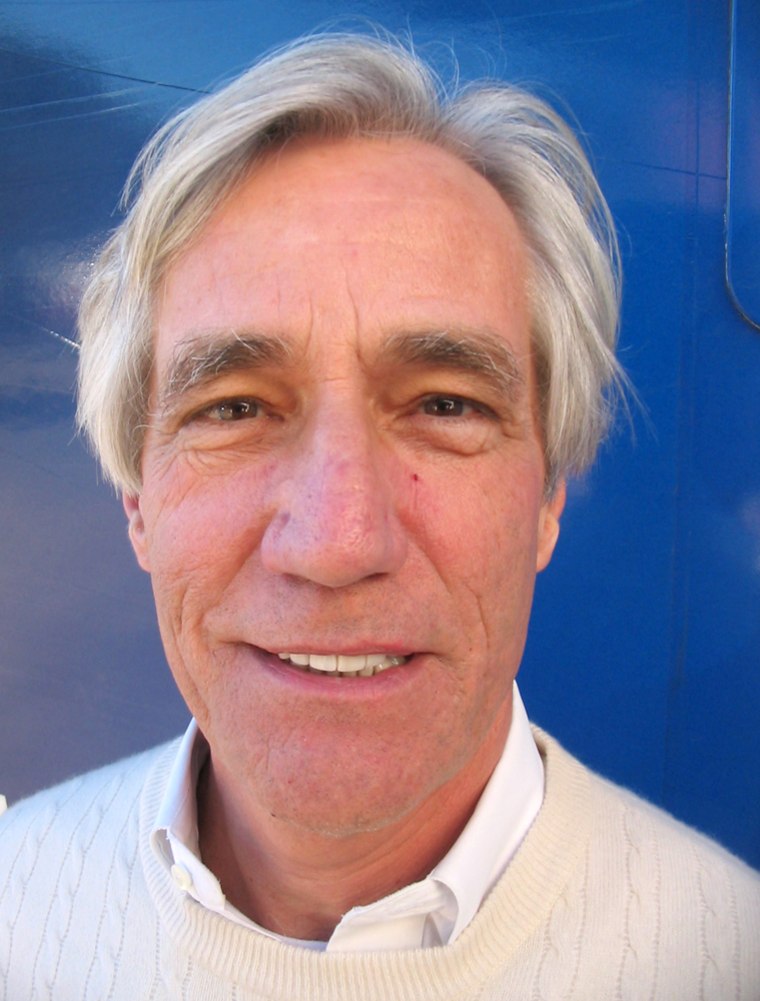 But he added, "Romney is very appealing. It's either going to be one or the other."
Billings said he admired Romney's "business acumen. He's got a very fine business mind."
He added that he and his wife had seen all the GOP presidential hopefuls in Orlando last October. "I was very impressed with Giuliani. I think he spoke very, very well. But he has shot himself in the foot, and today I don't think he stands a chance in hell of even coming in third tomorrow."
Asked why he liked Romney, Fernandina Beach real estate broker Steven Traver said, "First of all he looks like a president to me. I did one of those surveys on the web and you put down all your thinking and McCain came up first. But just watching him in the debate I think Romney has so much more of a presidential bearing and presence."
He said there were a few issues on which he did not agree with Romney, "but I think Ann Coulter convinced me that just because he differs with me on a woman's right to choose, that doesn't mean he's going to do it (restrict abortion), because he didn't in Massachusetts. I wouldn't want to see Roe v. Wade overturned."
As for McCain, Traver said, "I think he's a little older than I'd like to see a president be." McCain is 71 years old; Romney is 60.
As for one-time Florida front-runner Giuliani, Traver said, "I never liked him from 9/11. I thought he was taking credit for stuff he didn't deserve credit for."
A Giuliani supporter
But just down Centre Street in Fernandina Beach, at the Book Loft, cashier Wesley Berninger said he'd be voting for Giuliani. A student at the University of Northern Florida, Berniger said he'll vote as long as he can get back from his classes before the polls close at 7 p.m. "I read his book and I believe in his leadership abilities."
He added, "I think McCain is too old. And there is something about Romney I just don't like."
Lillie Bowman who showed up at the rally in Jacksonville airport to cheer on Romney Monday night said McCain was "a very liberal Republican" and "old Washington."
Meanwhile aboard the Giuliani campaign plane Monday, there were small signs that the former New York City mayor's campaign was resigned to its fate: lingering hugs among staffers and reporters asking for the candidate to sign a copy of his book.
The campaign is hoping that a finish ahead of McCain will give them new life, but Giuliani has repeated the claim that the winner of the Florida primary will be the Republican nominee, essentially boxing himself into a corner.
NBC/National Journal Reporter Matthew Berger contributed to this story.