/ Source: The Associated Press
A missile destroyed a suspected militant hideout in volatile northwestern Pakistan on Tuesday, killing 12 people, officials said. In other clashes in the area, militants killed a soldier and injured four more.
The fighting came a day after gunmen held dozens of students and teachers hostage for about five hours at a school in a nearby district.
The air attack occurred after midnight in Khushali Torikhel, a village in North Waziristan, a tribal region bordering Afghanistan, an intelligence and a government official in the region said. The two officials spoke on condition of anonymity because they were not authorized to speak to media.
The intelligence official described the victims as "local Taliban."
Neither the government nor the Pakistani military had any immediate comment.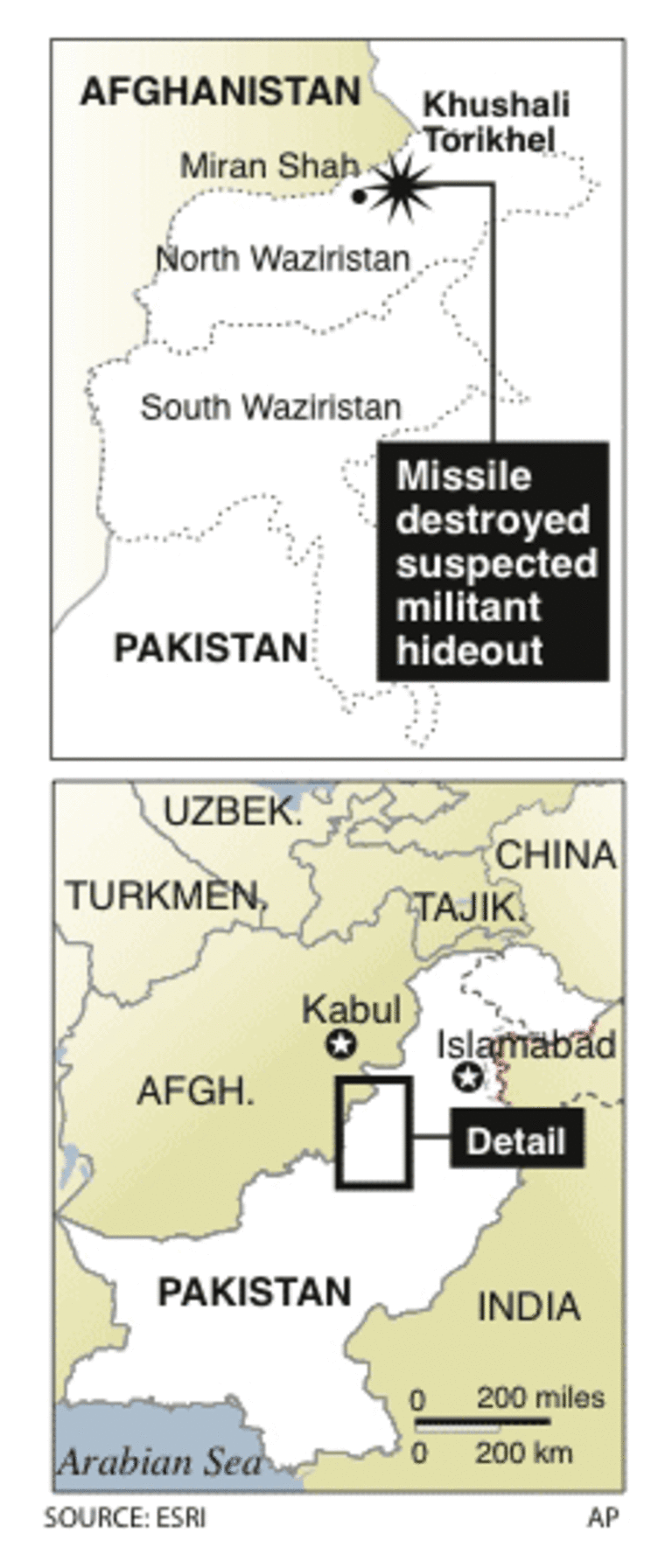 Islamic insurgents have stepped up attacks against government troops and officials in the rugged tribal regions, where scores of militants and troops have died in clashes in recent weeks.
The government frequently employs air strikes to attack militants in areas which its ground forces and artillery can't reach.
In other fighting Tuesday, one soldier was killed in South Waziristan, a neighboring region along the border, the army said in a statement. Twelve insurgents were arrested in the area, it said.
And in another area of North Waziristan region, four members of the paramilitary Frontier Constabulary were injured when assailants fired several artillery rockets at a military base, said a local intelligence official who spoke on condition of anonymity because he was not authorized to make media comments.
The mounting violence in the northwest has contributed to the growing unpopularity of President Pervez Musharraf, who returned early Tuesday from a European tour.
The hostage drama in Bannu, on the border with the tribal area where Tuesday's clashes occurred, ended peacefully after five hours when the hostage-takers were allowed to flee to avoid bloodshed.
The incident further underscored the government's fragile grip on Pakistan's borderlands near Afghanistan, where crime also is rife.