/ Source: The Associated Press
Mexican officials have issued an arrest warrant for a U.S. Marine suspected of killing a pregnant colleague who had accused him of rape, a U.S. Embassy official said Tuesday.
A cousin told reporters last week that Marine Cpl. Cesar Laurean visited family in the area of Guadalajara, Mexico, this month, but left without saying where he was headed.
The burned remains of Lance Cpl. Maria Lauterbach were found with those of her fetus earlier this month in a fire pit in the back yard of Laurean's house in Jacksonville, N.C., and Laurean, is being sought on an indictment charging first-degree murder. Both were stationed at Camp Lejeune, N.C.
Laurean was born in Mexico and fled after leaving a note for his wife in North Carolina saying that Lauterbach cut her own throat and that he had buried her body.
Not suicide
Authorities say she did not commit suicide, and an autopsy found that she died of blunt force trauma to the head. Prosecutors have pledged not to pursue the death penalty if Laurean is found in Mexico, which refuses to send anyone back to the U.S. unless provided assurances they will not face execution.
A U.S. Embassy official, who was not authorized to give a name, said Mexican officials had issued a warrant for Laurean's arrest on a U.S. extradition request. The official did not say when the warrant was issued.
Mary Lauterbach, the mother of the dead Marine, told NBC's "Today" show that the Marine Corps should consider basic procedural changes, "such as a mandatory base move if a person requests it after a rape accusation."
"We want to change the climate so that any time a woman is attacked and, you know, wants to report it, that she can do so without the fear that the repercussions from reporting it will be far worse than the rape itself," Lauterbach said.
CNN first reported that Mexico was seeking his arrest.
Juan Antonio Ramos Ramirez told The Associated Press that Laurean, his cousin, walked into his liquor store in a Guadalajara suburb on Jan. 14 or Jan. 15, and chatted for a few minutes. Ramos Ramirez said his cousin never came back.
Lauterbach failed to show up for work in mid-December and her body was found three weeks later.
Lauterbach harassed?
Lauterbach's family has said she was harassed at Camp Lejeune, the massive base on the Atlantic coast where she and Laurean served in the same logistics unit as personnel clerks. The Marines have said her car was keyed once and that she reported that she had been punched in the face.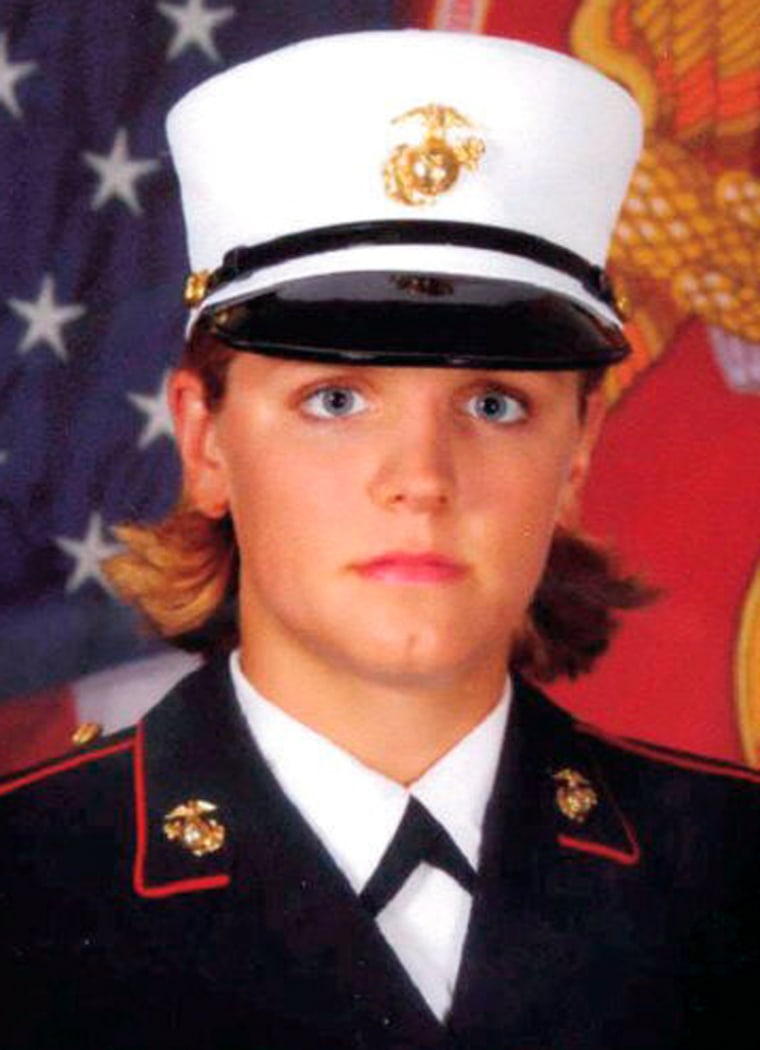 The Marines ordered Laurean to stay away from Lauterbach one day after she reported the rape in May, and later issued a protective order to keep them apart. Their regimental commander also assigned Lauterbach to work in a separate building across the base from Laurean, although the Marines said earlier this month that Lauterbach reported that she did not feel threatened by him.
Laurean denied the rape accusation. Naval investigators have said they have no physical evidence or witness accounts to corroborate Lauterbach's claims, but Lauterbach's and Laurean's regimental commander was intent on taking the case to a hearing that could have led to a trial.
Lauterbach's family has complained that the Marines and local officials didn't respond with enough urgency to her disappearance in mid-December. At that time, Mary Lauterbach told sheriff's officials in North Carolina her daughter was a "compulsive liar," a comment she has repeatedly said was a mistake.
"I said, you know, she had problems, you know, with occasional lying," Lauterbach said on NBC. "And that got — just a piece of that was pulled out. So it was really misstated."
Prosecutors believe Lauterbach was killed Dec. 14. Marine officials have said they attempted to find her after she failed to report to work on Dec. 17, but had evidence — including a note left for her roommate in which she said she was tired of the Marine Corps lifestyle — that led them to believe she left on her own.