You may know actor Keith David for starring opposite Kurt Russell in the 1982 horror film "The Thing," or for his Tony Award-winning role in the 1992 production of "Jelly's Last Jam."
Video gamers, however, will more likely recognize David for his role as the Arbiter, the deep-voiced alien "co-star" in Microsoft's best-selling "Halo" video games.
"I'm not a big video game player," David said. "But once I was on the set of a film and one of the grips came up to me and said 'I know you're the voice of the Arbiter, can I have your autograph'?"
Video games have helped resuscitate the careers of many film and television actors, whose distinctive voices can make them a hot commodity in the game world even as their status in Hollywood fades.
The surge in games using big-screen voice talent could even rewrite industry pay scales as actors angle for a bigger piece of the $18 billion U.S. video-game market.
Many once-familiar actors have carved out second careers as video-game characters.
Terrence Carson, one of the stars of the 1990s sitcom "Living Single," now voices Kratos, the main character in Sony's hit PlayStation franchise "God of War."
Character actor Michael Ironside has lent his distinctive voice to the UbiSoft franchise "Splinter Cell," playing the ruthless secret agent Sam Fisher.
Marty O'Donnell, audio director at Bungie Studios, which created "Halo," said he stumbled across David's distinctive voice when listening to a documentary the actor was narrating, and knew he was perfect for the Arbiter.
"Keith is an A-list guy in my opinion," O'Donnell said. "Celebs are a boon for the industry, because there are a lot of great actors out there not currently working on the latest triple-A film."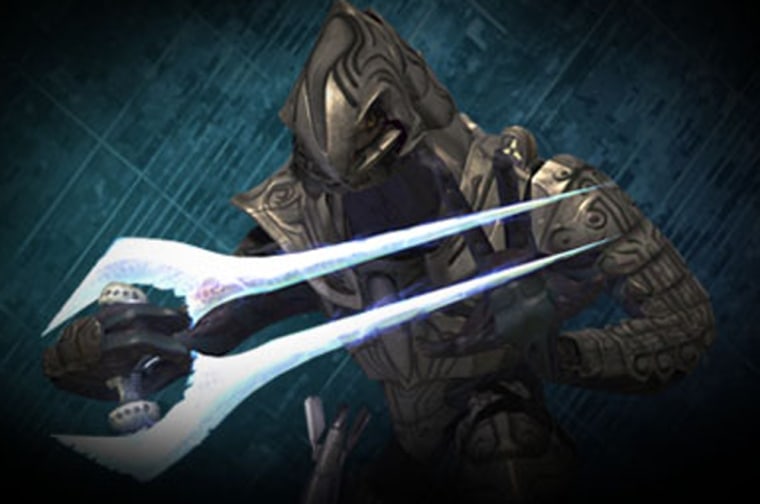 Roughly 1,200 to 1,500 lines of dialogue per character are recorded for story-driven games. "Halo 3" had more than 35,000 total lines of dialogue, according to O'Donnell.
Voice actors are paid according to Screen Actors Guild rules, about $760 for a single four-hour recording session, and top talent can book two or three sessions per day, providing a steadier paycheck than on-screen work.
Celebrity talent can rake in even more, with deals often starting at double the scale rate and going up from there.
And then there's the recognition.
Take Reuben Langdon who did the voice and motion-capture modeling for the character of Dante in the Capcom's "Devil May Cry 3" and the upcoming "Devil May Cry 4."
Prior to his video game work, Langdon, 32, had done several TV shows in Japan, but never would have been recognized on American streets. But now the fan mail floods in and he signs autographs at conventions.
"Before the game came out, nobody knew who I was," Langdon said. "I get way more attention than I ever got as a (screen) actor."
The surging popularity of video games — U.S. sales jumped 43 percent last year — is causing some actors to think it's time they earned a larger piece of the pie.
"In some ways, these games are even surpassing the DVD market," said David. "That's why I believe our residuals in games will be a major bargaining issue in upcoming SAG negotiations."
Residuals are payments to actors for subsequent showings of their work, such as when a movie is shown on TV. Actors don't get residuals for games, and it's an issue that echoes the complaints of Hollywood's striking writers that they should be paid more for digital distribution of their works.
Lev Chapelsky, the general manager of production company Blindlight, which contracts screen actors to do video game work, disagrees with the actors' contentions.
"It has been a problem lately," said Chapelsky. "Agents are under the misconception that there's a ton of money to be had for their clients. In a game, the entertainment is about the gameplay. The actor's contribution isn't as important as the gameplay."
Chapelsky recalls a demand by one top talent for $750,000 to do an hour's worth of voice work. He said it is common for star talent to receive in the high five figures for a single session. One star got more than $500,000 for a single session.
"It wasn't us," he said. "That sets a bad precedent."