/ Source: Forbes Traveler.com
Whether it's Belgrade or Buffalo, every resident thinks his or her city has great restaurants. Most cities have their strengths—the kebab shops on every street in Istanbul, the taquerias in Guadalajara, the dim sum parlors in Shanghai, the sushi bars in Kyoto. Of course. There's fabulous seafood in Venice, wondrous tapas in San Sebastián and scores of terrific steakhouses in Buenos Aires.
But to be named a great restaurant city, there must be more than the usual levels of gastronomy; we expect the down-home and rustic as well as highfalutin' and haute cuisine. No longer can any six cities in France claim to lead the world—or even Europe—as citadels of great food; nor can a city like Las Vegas claim its slew of big-ticket restaurants compare with the breadth and depth of those culinary capitals that built their food culture over centuries.
Nevertheless, Paris still operates at a level that inspires all other cities. Indeed, according to Gilles Pudlowski, publisher of the influential Pudlo Paris 2007-2008, which rates 1000 restaurants and bistros, "Paris has never been a better place to eat" than right now.
Thanks to cheap air travel and widespread internet access, the average diner now has access to what's being grown, fished and cooked everywhere in the world—from the bayous of Louisiana to the most posh dining room in Dubai. This makes the prospect of becoming a great restaurant city considerably easier than it once was. As Patricia Untermann notes in her San Francisco Food Lover's Guide (4th edition, 2005), "The products we don't make ourselves we ship in. This bounty attracts an ever more sophisticated food community and an influx of people who come here to eat, work, and live within it. San Franciscans never feel culinarily bereft coming home after a trip. They have too many pleasures right here."
Witness the astonishing growth of myriad restaurants in cities once considered gastro-backwaters. Dublin, Houston, Berlin and Athens, for instance—all now among the first ranks of exciting places to dine. And, whereas New York, Paris, Rome, New Orleans, San Francisco and Tokyo have long had bragging rights as great restaurant cities, the emergence of London, Hong Kong, Barcelona and Brussels challenges other cities not simply to imitate, but to innovate in the decade to come.
There are certain criteria to being named a great restaurant city:
* There must be a critical mass of people eager to spend money on going out to eat—both locals and tourists. They anxiously try the indigenous, the traditional and the wholly modern food of the city. According to the Mobil Guide ratings, New York has, by far, more five- and four-star restaurants than any other American city. That includes three at the top—Jean-Georges, Per Se and Masa. Lisbon and Oslo may have more cultural and historic attractions, but most people don't visit those capitals with food on their minds. At least not the way they do in great restaurant cities like San Francisco or Hong Kong. Despite having superb restaurants and the great Reading Terminal Market, no one goes to Philadelphia to eat; and even though Florence is the most stylish city in Italy, its restaurants are so alike and so predictable that it's difficult to rave about more than a handful. It's crucial that everybody gets excited by the city's food—the way people in Rome and New Orleans and Paris obsess about what they're having for breakfast, lunch and dinner every day.
* The best restaurants must be among the best in the entire world, not facsimiles or near-misses. In Paris, the very best costs the very most, and chefs pay attention to every detail. From the crispness of the breads to the temperature of the butter; from the intensity of a reduction to the fragility of the puff pastry—Parisians have always reveled in haute cuisine. Perhaps that's why France gasped when the 2007 Michelin Guide to Tokyo gave 191 stars to Tokyo restaurants, and only 65 to Paris. "Tokyo is a shining star in the world of cuisine," said Michelin Guide's director Jean-Luc Naret, declaring Tokyo "the world leader in gourmet dining." But Los Angeles, which once held sway as a great restaurant city, has been wheezing for years and, as the 2007 Michelin Guide to L.A. indicated, the city really doesn't have any three-, or even any two-star restaurants anymore.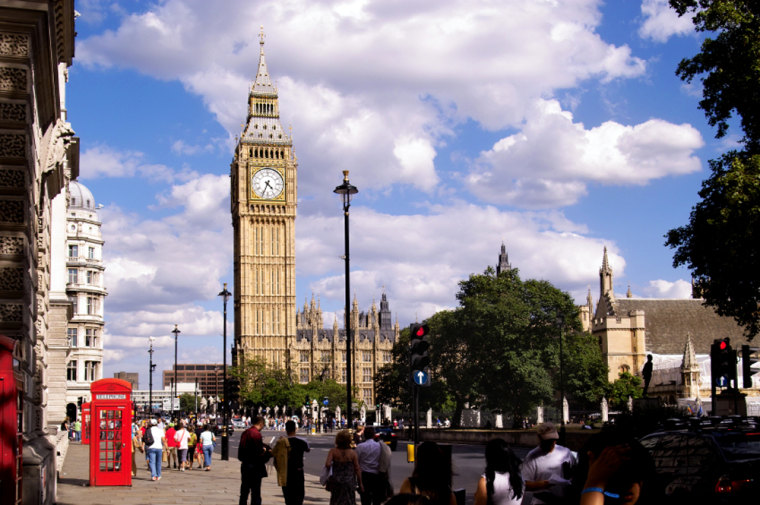 * There must be an indigenous cuisine that drives the native food culture, even if it is of fairly recent vintage, like New York hot dog stands, Greek gyros, Kobe beef, or Neapolitan pizza. A gourmet or a nosher should be able to get into a heated argument as to where to find the best kimchee, the most authentic pesto sauce, the finest foie gras and the hottest chili. There must, therefore, be neighborhoods—however small—where micro-food cultures thrive, whether it's a cul-de-sac of Serbs who make the best borek, a section of Russian Jews who bake the best brown bread or a Turkish enclave that makes exceptionally rich yogurt. A city like New York has all of these items, in spades.
* There should be a commitment by the city itself to celebrate its food cultures. San Gennaro Festival in New York. The Day of the Dead in Mexico City. Oktoberfest in Munich. These historic underpinnings are a city's ballast, and everything else builds upon it. If Bangkok did not have its street food culture, it would not have inspired chefs from the rest of the world to bring those spices and textures to their own kitchens. If the Tokyo fish market did not exist, the rest of the world would have little to marvel at. And if Barcelona did not have its La Boquería food market crammed with bacalão stalls, or Istanbul its spice bazaar, those cities would be far less interesting.
* There must be a sector of high-end restaurants whose standards of service, décor and amenities are as fine as they can be.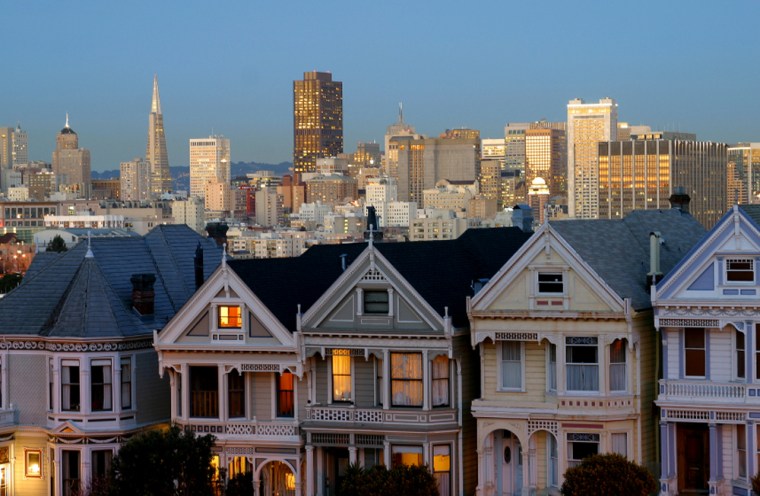 When a chef/restaurateur in New York like Thomas Keller (and his investors) are willing to put $15 million or more into a 65-seat restaurant, or a sommelier is given carte blanche to build a wine cellar with 1,000 selections, you know you're in a city that believes such things still matter. If there is the clientele to pay for it all. In London, the word "posh" seems more apt to describe the extraordinary number of high-end restaurants than anything else about the city right now.
"Unless you are a native of this city, and even then, the choice can be bewildering and the ebb and flow of restaurants confusing," says Henry Togna, owner of the boutique hotel 22 Jermyn Street and author of his own London Dining Guide, which lists what he calls "Ultra Tables"—"those restaurants which, for whatever reasons, are `impossible' to get into, ultra-fashionable, have-to-be-seen-at places. Some have managed this balancing act for years !" Of these he includes long runs like Le Caprice, The Ivy, Nobu, and The River Café.
With this high standards in mind, what are the best and greatest restaurant cities in the world right now? I've culled the opinions and ratings of several restaurant guides and world travelers and, at least for the moment, these cities are at the top of an ever-changing pack.