/ Source: Forbes Traveler.com
For those who have the time, money and inclination, an around-the-world trip could be a once-in-a-lifetime experience.
There are a number of ways to circle the globe. For those who appreciate old-fashioned travel, the classic around-the-world cruise is offered by Regent Seven Seas as well as other lines. The modern version, around-the-world in a private jet, is also available through several private carriers. Four Seasons Hotels and Resorts even offers a $100,000 gift card you can use to create your own globe-circling experience.
One pioneer of the round-the-world-by-private-jet concept is T. C. Swartz, a founder of many well-known tour companies, including Society Expeditions, Private Expeditions and TCS Expeditions; the latter two specialize in trips to remote destinations using specially outfitted aircraft. Swartz sold TCS Expeditions in 1999, then started Starquest Expeditions to offer the same kinds of trips; these two companies, plus high-end tour operator Abercrombie & Kent, are the top purveyors today of private-jet, around-the-world itineraries. (Starquest and TCS are now both owned by Tui Group, a German travel company.)
TCS, Starquest and A&K compile itineraries that let travelers stop off at many of the world's most exotic and desirable destinations. For example, TCS' 24-day, 2009 around-the-world itinerary includes visits to Easter Island, Australia's Great Barrier Reef, Cambodia's Angkor Wat, the Taj Mahal and Tanzania's Serengeti Plain. To name just a few hot spots.
Some of these trips have special themes. TCS' 2009 islands itinerary, for example, goes to the Galapagos, Tonga, Tasmania, the Seychelles, Malta and a few more. Others trips are offered jointly with other companies or through other organizations.
Starquest, for example, puts trips together for the Smithsonian Institution, National Geographic Society and alumni groups like that of Stanford University; TCS works with the World Wildlife Fund. And A&K has hooked up with American Express to offer a 24-day, $98,000 round-the-world itinerary in 2009. The advantages of traveling around the world on a private jet are many. First, you travel in style and great comfort, with all of your needs attended to; there are fewer airport hassles, as you're flying on a chartered aircraft. All of above-named companies fly specially outfitted 757s. Starquest's can accommodate 88 passengers; TCS, 74 passengers; and Abercrombie & Kent, 50 passengers.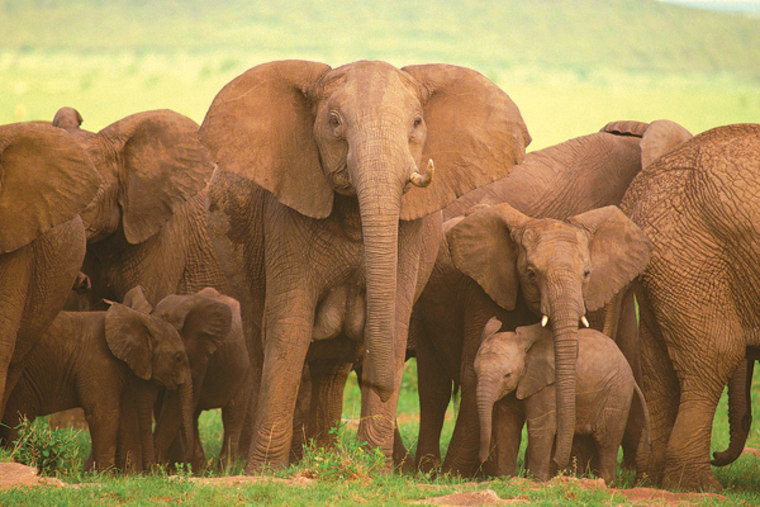 Private crafts can cover a lot more territory than their commercial counterparts. They can also offer superior service. More than just staffers who ensure smooth flights and quick drink service, most trips also feature knowledgeable guest lecturers who travel alongside the participants.
"You see much of the world in a single journey in a way that you couldn't do otherwise," says Martha Wharton, vice president of marketing for TCS Expeditions. "You travel in as carefree a manner as possible. We take care of everything. To do these places by yourself would be quite difficult, and if you saw them on a cruise ship, it would take a lot of time." Trip participants also enjoy special experiences they might not have otherwise. In Egypt, for example, TCS customers are treated to a private dinner in front of the Great Pyramid as well as private, after-hours access to the Solar Boat Museum and Egyptian Museum in Cairo.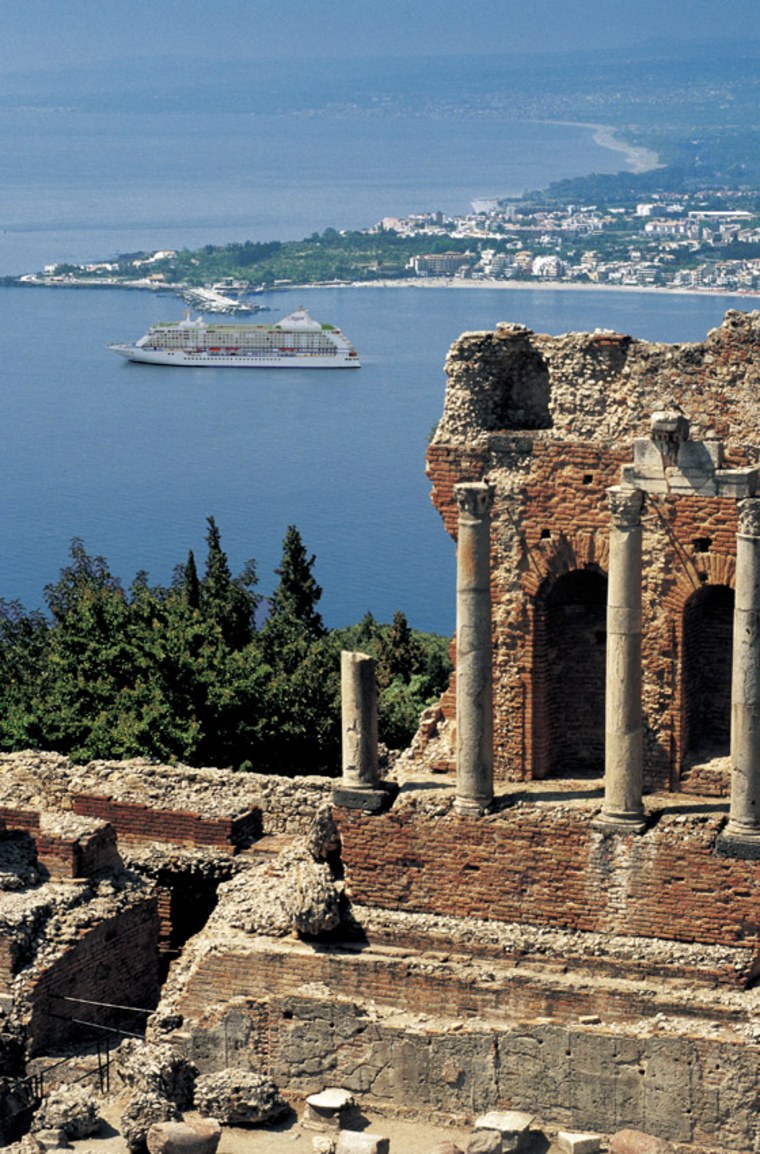 Starquest makes a special effort to give its customers options. If a traveler has already visited, say, Angkor Wat, alternate arrangements can be made for him or her to visit to Hanoi; if Tibet's high altitude is troublesome, a visit to Xian can be substituted. Starquest also leaves blocks of time free in some destinations, when travelers can choose among activities such as horseback-riding and hiking.
These trips don't come cheap. Jet journeys range in price from more than $50,000 to nearly $100,000 for a 24-day journey. That's not, actually, a whole lot of time. Not enough to see every destination in-depth. Says Stevie Wooten, Starquest's vice president of client services, these trips "give you a taste, and let you find out what you want to do on your own." Another thing to consider is the age range of your fellow travelers. Around-the-world jetters tend to be older, since they can afford both the time and money required. Company executives say, however, that the age range of participants has been declining, with baby boomers and even some travelers in their 40s signing on.
Perhaps most importantly, you should plan such a trip far in advance: Demand is strong, and companies have many repeat customers. In fact, most of the 2008 itineraries are already sold out. If you have the time, money and inclination, here are 10 extraordinary around-the-world excursions.