/ Source: Forbes Traveler.com
At sunrise every morning, crowds gather before Angkor Wat, the jewel of the fallen Khmer empire. Everywhere, are shutter-happy tourists, saffron robe-draped monks and Cambodian children hawking souvenirs. Everyone's here for different reasons, but there's one thing they can agree on—the view is spectacular.
As the rising sun silhouettes the temple, it's easy to snap a gorgeous photo. What's often difficult, however, is finding inspiration when surrounded by jabbering, fanny-pack wearing tourists and the entrepreneurs who live off their largesse.
That's why visiting ancient ruins often feels like falling into a tourist trap. But in the best scenarios, tourist dollars feed local economies. They fund restoration projects and support public works projects, often making it easier for tourists to reach sites that used to be off the beaten path. "There was nothing in town," says Asia Desk travel agency owner G. W. "Sandy" Ferguson of his visit to Cambodia's Angkor Wat in 1987. "There were 20 guides, and the only foreign language they spoke was Vietnamese."
Cambodia's tourism industry grew 18.5 percent between 2006 and 2007; according to the Cambodian Ministry of Tourism, more than half of last year's two million visitors stopped at Angkor Wat.
"There's more money now," Ferguson says. "People are doing better. It's really well-organized. There are 400 or 500 people working as guides."
Either to avoid the madding crowds or to avoid overly commercialized sites, savvy travelers are seeking out lesser-known ruins that are companions or complements to the more popular spots. Myanmar (née Burma), for instance, hasn't experienced the rise in tourism that Thailand and Cambodia have, but foreigners who visit the politically unstable state can walk virtually alone in Bagan, the ancient Burmese capital. More than 2,000 of its 13,000 ruins remain standing, including the 167-foot-tall, gilded Ananda Temple, which was completed in 1091.
Some experts are concerned, however, that tourism runs the risk of destroying what remains of ruins such as Bagan, and also the 500 largely unexcavated Mayan ruins at Palenque, Mexico and the largely unprotected Incan sites in Peru, such as the Terraces of Moray.
Those sites most at risk "are in high-poverty areas without tourism," says Jeff Morgan, Global Heritage Fund's executive director. "The [heritage site protection] industry is broke. We're not taking care of what we've got. War, earthquakes, flooding, looting and encroachment from local towns are wiping out the sites."
Though touristy sections of the Great Wall of China are in good condition, such as Mutianyu, many out-of-the-way sites have been decimated. Foreign invaders have damaged them, and local farmers have taken their bricks and used them to build animal pens and homes.
Major attractions such as Jordan's Petra have tourist dollars pouring in to help fund increased security. But it helps that Petra is one of the world's most recognizable ruins, thanks to the third Indiana Jones film. Similarly, Egypt has the funds to protect its first- and second-tier sites, including the Temple of Denderah. As one of Egypt's most well-preserved temples, it even has rooftop access.
Organizations scramble to attract more visitors to these sites, but there are drawbacks to the heavy traffic.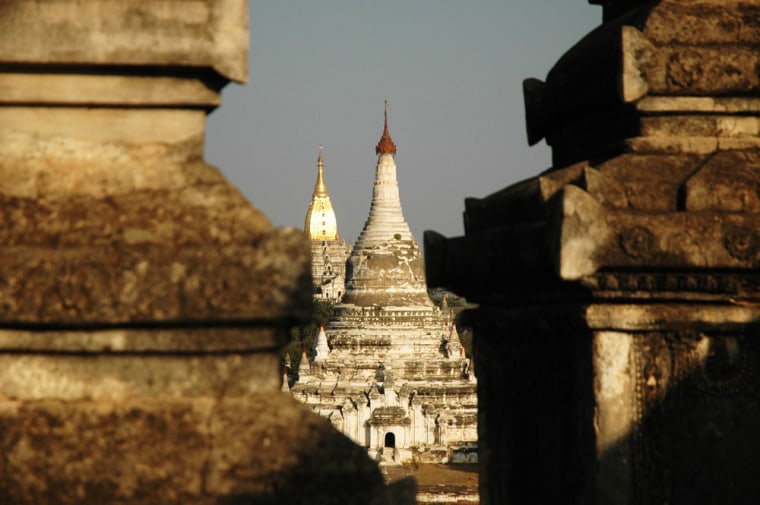 "Machu Picchu is being heavily threatened by over-tourism," says Morgan, of the popular Incan site in Peru. "Tourists walk anywhere they want, and ancient stones are being worn down by congestion. There should be platforms for the walking areas so people don't touch the rock monuments."
But these organizations aren't just benevolently interested in the sites' cultural value; they want to make money off them, too. Ferguson has closely monitored their involvement in Southeast Asia, and he is skeptical about their primary interest.
"The international community is greed-motivated," he says.
Ferguson makes a good point—there's a lot of money to be made. Italy, for example, has 41 UNESCO World Heritage Sites, more than any other country, and makes roughly $38 billion in tourism every year, according to the World Tourism Organization. Greece, too, is fed by its ancient ruins; tourism injects roughly $14 billion into the Greek economy every year, according to the WTO.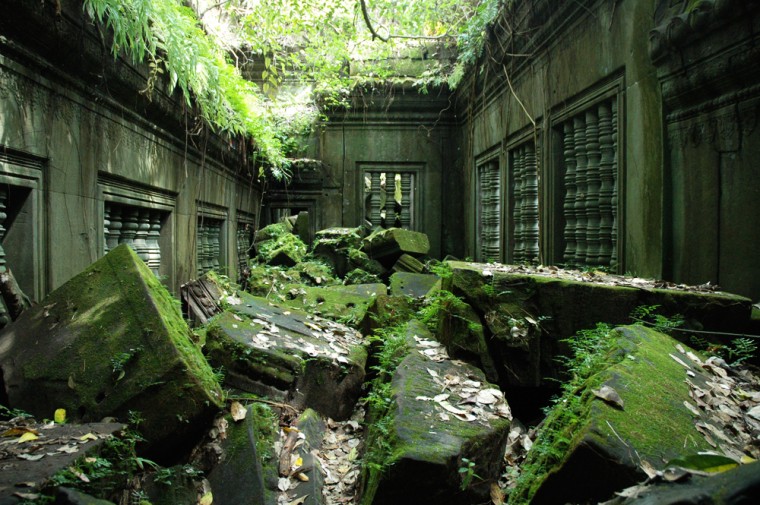 Since the Greek and Roman empires extended beyond today's political borders, other nations can capitalize on these ancient empires' ruins, too. Croatia, for example, is home to the sixth-largest Roman amphitheater in the world, and one of the best preserved. This former gladiator fight club has been preserved, in part, by turning into the Pula Film Festival's main venue. Recently, the arena was even draped with the world's largest necktie.
Sicily, notably, capitalizes on Greek ruins, and with just cause: The world's largest collection of ancient Greek ruins can be found at the island's Valley of the Temples. It's a major nighttime attraction that looks beautiful when floodlit.
Despite not being able to claim 4,000 years of architecture and urban developments, the U.S. isn't out of the picture. The Native American ruins in Arizona's Betatakin Canyon are definitely worth a visit. Built by the Pueblo Indians around 1250, the ruins are carved out of the 560-foot sandstone canyon wall. Bring your hiking boots, though, it's not an easy walk. Tourism is still light enough that current preservation efforts seem sufficient.
Tourism is a mixed blessing for all archaeological sites. Visitors inevitably leave footprints and wear down the original stonework, but tourist dollars fuel local economies and cover restoration costs. It's crucial to find a balance between prudent commercialization and well-funded preservation.