/ Source: The Associated Press
The site of the new Gangster Museum of America has a history as sordid as its subjects.
The building, constructed at the turn of the 20th century on Central Avenue in Hot Springs, has housed the chamber of commerce, a drive-in mortuary and a bordello. Now, it will do time memorializing Al Capone, Owen "Owney" Madden, Lucky Luciano and other gangsters who took a break from big-city life to enjoy Hot Springs' soothing spas and blind eye to illegal gambling and prostitution.
"Until Tony Soprano came along, I probably couldn't do this," said Robert Raines, the museum's director. "I'm glamorizing these guys, and they weren't very nice people."
But, according to local lore, gangsters put their differences on hold when they came to the Spa City, which remained a haven for illicit behavior until it was cleaned up in the 1960s on the orders of then-Gov. Winthrop Rockefeller.
"Everybody who was anybody came to Hot Springs. We were Vegas before there was a Vegas," said Steve Arrison, executive director of the Hot Springs Convention and Visitors Bureau. "There's a great deal of interest in the time period."
Hot Springs' gangster heyday has been traced by many to Owney "The Killer" Madden, who moved to Hot Springs in the 1930s after spending time in New York's Sing Sing prison for manslaughter and parole violations. Madden married a Hot Springs woman, Agnes Demby, and settled here.
Madden initially supplied horse racing results to local bookies and went on to become a controlling partner at the famed Southern Club (which is now a Josephine Tussaud's wax museum.)
Other notorious gangsters _ Capone, Luciano, Frank Costello and Meyer Lansky — visited Madden in Hot Springs. Guests still request Capone's suite at the Arlington Hotel — room 442.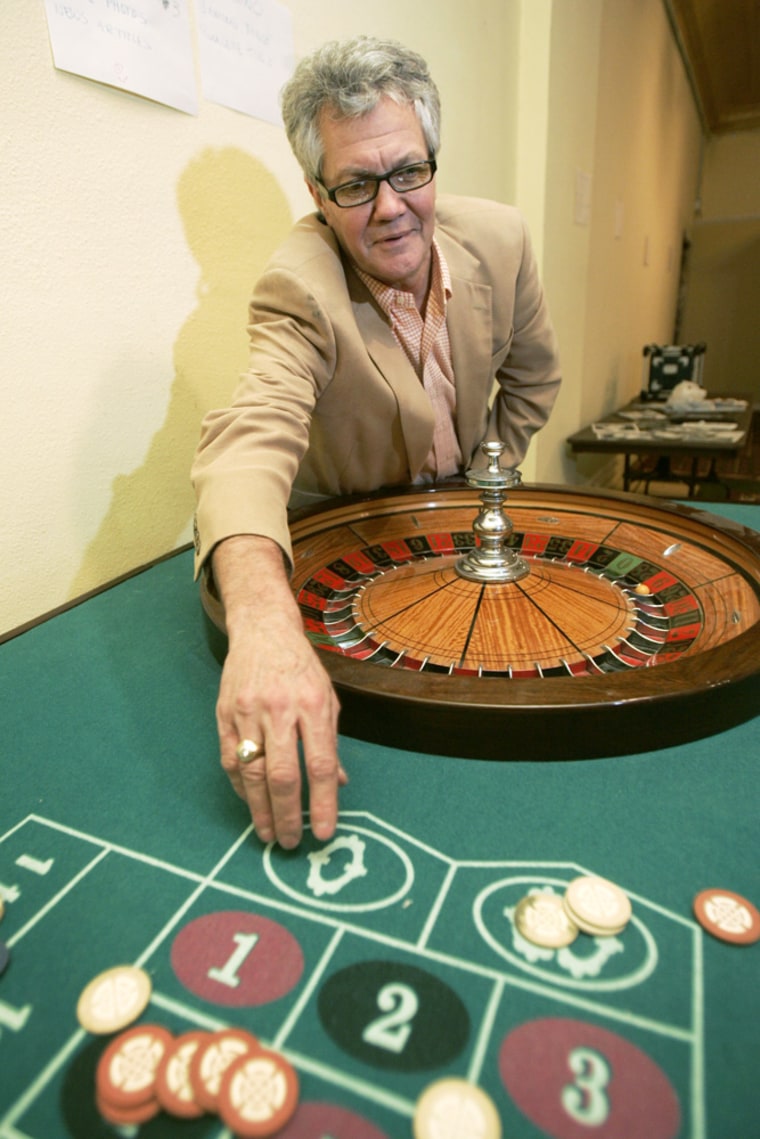 Capone's friends and body guards occasionally took up an entire floor of rooms at the Arlington. Once, Capone's archrival Bugs Moran checked in at the nearby Majestic Hotel, but the two suspended their differences and vacationed peacefully.
"They didn't come down here as gangsters. They came as visitors," Arrison said.
Raines, who lived in Pine Bluff before moving to Hot Springs to work on the museum, found items for the museum online or from people still living in Hot Springs.
Among the items featured in the new museum is a roulette table once used at the Southern Club. A 1929 Steinway piano passed down through Raines' family is the most valuable piece on display, though Raines said he expected the roulette table and vintage slot machines to be a big draw.
Other exhibits include ones dedicated to Madden, Capone, black gangsters, Maxine's Whore House, gangsters' weapons, bootlegging, the state police bust that ended illegal gambling in Hot Springs, the Vito Genovese crime family, and some of the more violent gangsters that visited Hot Springs.
"They weren't the Armani suit guys. They did some killing," Raines said.
Museum officials also made a short documentary about Hot Springs' gangster history, in which they explored the network of tunnels underneath Central Avenue. There, among other things, the officials found what appeared to be a bowling alley, complete with scores still written on the wall. (Raines said he "felt like Geraldo" Rivera exploring Al Capone's vault.)
The documentary, which will be shown in the museum's theater, also includes interviews with Hot Springs residents who remember the gangster vacationers of the 1930s and 1940s.
"Central Avenue holds a lot of secrets, and they're gradually surfacing," Raines said.
The museum contains some tongue-in-cheek humor as well. Officials commissioned artist Margaret Kipp to do several paintings throughout the building, but also a piece of art that features the likenesses of Capone, Lansky, Madden and Luciano carved into a mountain. It's unnamed as of yet, but Raines said he was fond of the title, "Mount Hushmore."