/ Source: The Associated Press
During an emotional hearing in the House on Thursday, lawmakers and witnesses likened the treatment of teens in youth boot camps to the kind of torture faced by prisoners at Iraq's Abu Ghraib prison.
Investigators uncovered cases in which a program employee's pit bull was trained to bite students in the groin and where teens had bags placed over their heads and nooses slipped around their necks, testified Greg Kutz, who has led an investigation into youth residential programs for the federal Government Accountability Office.
"It's hard to believe that people would do this to somebody else's child," said a visibly angry Rep. George Miller, D-Calif.
Miller, chairman of the House education committee, introduced legislation this week to prevent such abuses and boost oversight of boot camps. Such programs also are commonly referred to as residential treatment facilities, behavior modification programs or therapeutic boarding schools.
The programs are typically loosely regulated by states. There are no federal laws that define and regulate them.
Deceptive marketing alleged
Kutz said Thursday that the programs use deceptive marketing practices when trying to persuade parents of troubled youngsters to enter the programs.
The GAO, the investigative arm of Congress, made undercover calls to programs and referral services that work with them.
Kutz played a recording of such a call in which a referral service employee advised an investigator posing as a father to hide information about a residential facility from his wife.
The referral agency representative warned the caller that his wife might "freak out" about sending her daughter to such a program and said: "I want you to tell her that it's a college prep boarding school. ... If she thinks that you want to send her daughter to a place where there are drug addicts and people that are all screwed up, she will look at you and say 'no way.'"
Misleading investigators?
Kutz also testified that a Texas wilderness program representative misled investigators about whether a trade group inspected the facility and whether the program was covered by health insurance.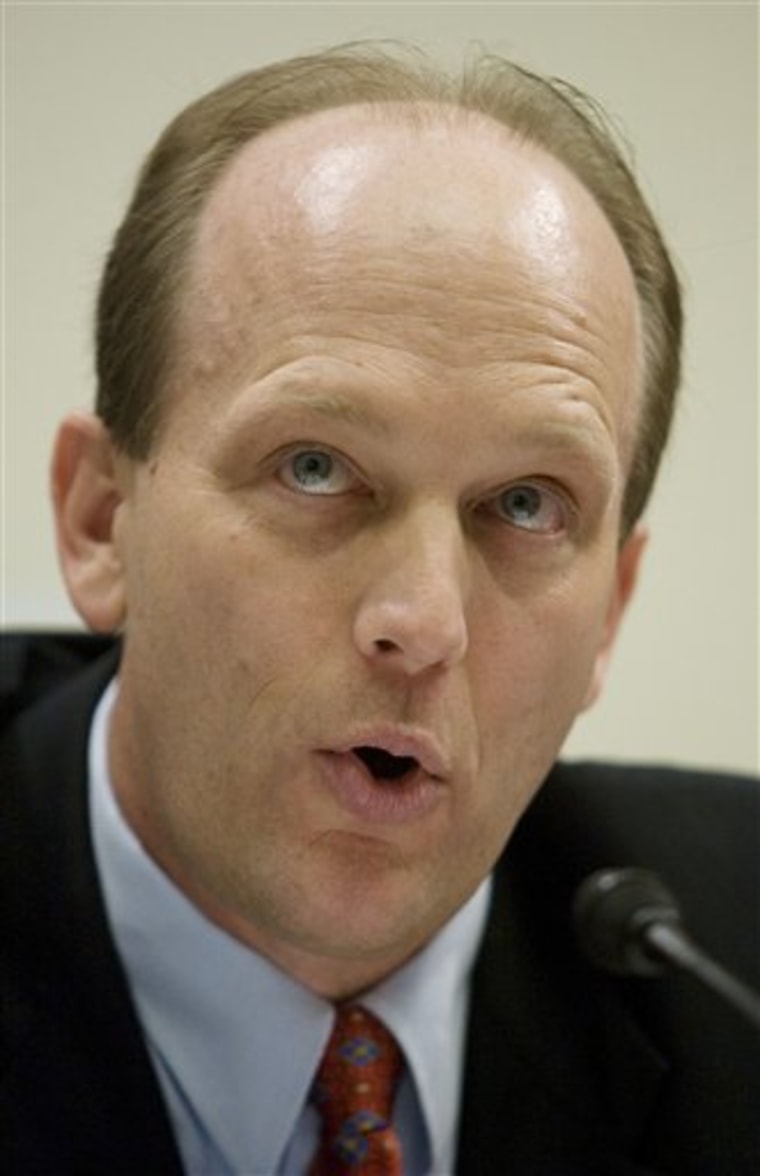 When asked about insurance, the program representative "emphasized that we should not call ahead of time to seek pre-approval, because then we would be 'up the creek,'" Kutz said. In fact, experts told investigators that insurers actually could require pre-approval before mental health services are provided.
The House hearing was a follow-up to one last fall in which Kutz told lawmakers the GAO uncovered thousands of allegations of abuse, some of which involved death, at residential programs since the early 1990s.
On Thursday, the agency detailed eight separate cases in which teens were abused or died at residential programs. Investigators found that ineffective management and operating practices and untrained staff contributed to the deaths or abuse. Criminal charges were only brought in two cases, and only one resulted in minimal jail time, Kutz said.
In one case, a 16-year-old with asthma and chronic bronchitis complained of chest pain and breathing problems, but his complaints were dismissed by program staff at an Arizona boot camp. The boy ended up dying from empyema, a condition in which pus accumulated in his chest. An autopsy found more than 70 injuries, including some from blunt force, on the boy's body.
In another case, a 12-year-old boy died of suffocation at a Texas facility after being restrained and forced to lie on the floor face down.
Account of forced confession
Witnesses at the hearing included adults who had been in residential treatment facilities when they were children.
"I was not allowed to speak with my family for months after I arrived, and calls thereafter were monitored. Any criticisms were labeled as manipulative and my phone call was promptly disconnected, followed by punishment," recalled Kathryn Whitehead, who attended the Mission Mountain School in Montana.
Jon Martin-Crawford, who attended the Family Foundation School in Hancock, N.Y., said the school staff made him confess to things he didn't do to convince his parents he needed to be there.
Martin-Crawford said the abuse he experienced a decade ago continues to haunt him. "The nightmares and psychological scars of being dragged from your home to a place in the middle of nowhere, restrained in blankets and duct tape, assaulted, verbally and physically ... those scars and that trauma will never go away," he said.
Miller's legislation focuses on private programs, which are the least regulated, and which serve tens of thousands of kids, according to congressional estimates.
The bill would require that staff at such facilities be trained in understanding what constitutes child abuse and neglect and how to report it.
Programs also would be required to disclose to parents the qualifications, roles and responsibilities of staff members. The federal Department of Health and Human Services also would have to inspect such programs.