Paris has La Rue du Faubourg Saint-Honoré. New York is home to Fifth and Madison avenues. And shoppers need look no further than Via Monte Napoleone in Milan, Italy, for the latest prêt-a-porter.
But none can match London's cosmopolitan vibe. One third of the city's population was born outside Britain; that's 2.3 million Londoners sharing their cultural style, fashion and cuisine. This mix gives tremendous vibrancy to the city, the world's most stylish according to a recent survey.
"The only downside to London is its safety and expense," says Simon Anholt, editor of the journal "Place Branding and Public Diplomacy" and author of the 2008 City Brands Index survey on which the rankings, released last month, are based. Anholt also consults with city and national governments on policies, investments and strategies for improving their national reputations. "But these two factors also help its image: If it was too safe people wouldn't find it as exciting, and if it was cheaper it would get less respect."
Sydney, Australia; Rome; Barcelona, Spain; Melbourne, Australia; Berlin; Amsterdam, Netherlands; and Madrid, Spain, round out the top 10.
The Anholt City Brands Index surveyed 18,000 people from 18 countries. Cities were judged on lifestyle, buzz, multiculturalism, cultural life and attractiveness. Respondents, for example, were asked to rank 40 cities on climate and weather, pollution and the physical attractiveness of buildings and parks. They were asked how warm and welcome they expect the people of each city to be, and how important each city's contribution to the world has been over the last 30 years in the areas of science, culture and government.
"The smarter governments have always looked at their city as a brand that needs to be marketed," says Anholt. "But one of the effects of globalization is that competition has become incredibly intense between cities for tourists, investors, business [and] major events, so proper attention to reputation is now mandatory in a way it never was before."
Capitals of cool
London landed atop the list in part because almost one-third of the world's population (including those in Australia, India and Canada) has ties to the British Commonwealth and consider London the financial, fashion and music capital of the world. The announced 2012 Olympics also gives it a stylish stamp of approval.
Its ability to produce charismatic leaders doesn't hurt either. When he came to power in 1997, Prime Minister Tony Blair launched the "Cool Britannia" campaign positioning London as cool, hip and happening to a world audience. The advertising slogan was an attempt to rebrand Britain as progressive, forward-looking and diverse, while promoting "Brit pop" bands such as Oasis, the Spice Girls and Blur.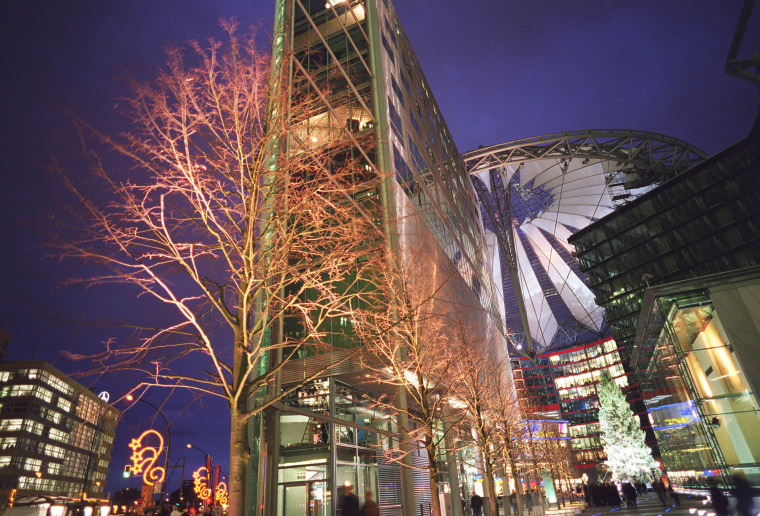 It seems to have worked. "It has history [and] a multi-cultural population," says Philip Kotler, professor of international marketing at Northwestern University and author of over 40 books on place marketing. "It's the world financial center, art center and antique center, and has a dynamic quality of energy."
While Paris came in second, Anholt says it's done less to deserve this elite spot than other cities. With no notable new buildings going up since the Arche de La Defense 20 years ago, and few new crowd-pleasing events of late, Anholt says that Paris, like Rome and Milan, is riding on its reputation.
"It's almost cliché that Paris is one of the most stylish cities," he says. "It's burned into the global, popular culture. Particularly in developing countries, people expect that in Paris they'll get the best food and fashion as well as a chic lifestyle. It could turn into an awful place for many years and it still wouldn't lose that reputation."
If you want to surround yourself with beauty, however, Paris is still the place to go. When asked to rate a city's beauty, 50 percent of survey respondents said that Paris was very attractive, 46 percent felt that way about Rome, 29 percent about New York and only 5 percent found Beijing attractive.
Milan, which scored 15th on the most stylish list, was selected as the city that made the most important contribution to the world — with fashion — followed by Washington with politics, Madrid with culture and Tokyo with technology.
Of course each city has its own unique reputation to maintain. While some governments aim for their city to be perceived as safe and clean, others work to crank up their cool factor.
"Holland is viewed as solid, reliable, efficient, wealthy and boring, but Amsterdam is considered much more stylish ... it's all about sex, drugs and rock 'n' roll, and the city governments want it to keep that edgy, cool appeal," says Anholt, who adds that Amsterdam, ninth on the style list, is one of the few cities that passes the "cool T-shirt test." "If you put 'I heart Amsterdam' on a plain, white T-shirt, it will sell for more than if it were just a plain, white T-shirt."
Sydney also passes Anholt's cool T-shirt test and surprisingly to all but those who enjoy living in this vibrant city, it ranks third in the most stylish list ahead of New York, Rome and Barcelona.
"Everyone loves Australia," says Anholt. "It's a fantastic brand, and it basically all comes down to Crocodile Dundee. That film did wonders for the image of Australian cities. It's had so much airtime all over the world and Australia is now perceived as the perfect country: warm, rich, welcoming and civilized."