/ Source: Forbes Traveler.com
With the dollar plunging to mouth-gaping lows against the euro, the British pound and other European currencies, it's a costly time to make a transatlantic flight. But there's a solution to this problem, and you don't even have to downgrade your hotel room or eat at a less elegant restaurant: Don't go at all. From bibulous beer halls to English-accented inns, these United States are loaded with European refinement. We've identified ten spots where you can get your Euro fix without having to flash your passport.
Let's start with the United Kingdom, the most popular European destination for American travelers. With one British pound now costing $2, it's also the priciest. But at the White Barn Inn in Kennebunkport, Maine, guests can immerse themselves in all things English. Indulge in afternoon high tea and snuggle up to the fireplace in the wood-beamed antique-filled guest rooms.
"It's not as much about the décor as it is the way we go about things here," says acclaimed chef, Jonathan Cartwright, who mans the stoves at the in-house eatery. "It also helps that we go through four distinct seasons here and the climate feels very English. This allows me to cook with the seasons." Expect contemporary British fare like rabbit-stuffed ravioli and black currant-sauced duck breast.
Moving down the coast to Newark, New Jersey doesn't typically evoke European ambience. That is, unless you visit the Ironbound neighborhood. There are somewhere between 10,000 and 30,000 people of Portuguese descent in New Jersey's largest city, and they like to congregate in the bars, butcher shops and restaurants of this downtown neighborhood. Paying a visit here is the next best thing to a stroll on the streets of Lisbon. The Adega Grill, smack in the center of it all, is the epitome of tastebud tourism, serving up Iberian specialties like skewers of fire-roasted meat and cockles in a garlic-cilantro broth—all washed down, of course, with a glass of Portuguese wine.
Fragrant flowers, half-timbered windmills and friendly attitudes are just a few of the reasons travelers hit up Holland. But there's another, just as kind, just as gentle land where wooden shoes and tulips rule: Holland, Michigan. Check in to the Dutch Colonial Inn B&B, which blends Midwestern hospitality with Old World atmosphere in a cozy house built in 1928. Amble through downtown where Dutch-accented shops flank the tree-lined streets and then settle in to the New Holland Brewing Co. for a few pints of Red Tulip Ale. In the end, you'll be wearing clogs too.
Looking for somewhere a bit more "neutral"? Then say "Grutzi" to New Glarus, Wisconsin. Known as "Little Switzerland," this land of rolling hills and chalet-style architecture is home to numerous festivals (including an Oktoberfest and, appropriately enough, a Heidi Fest). The hungry cognoscenti, however, know the real reason to put this southern Wisconsin town on their itinerary: The century-old New Glarus Bakery, which makes hard-to-find baked Swiss goods from yodel-inducing marzipan-laced Stollen bread to loaves of herbed beer bread to top-selling nut horns, a finger-shaped roll crammed with cream cheese and walnuts.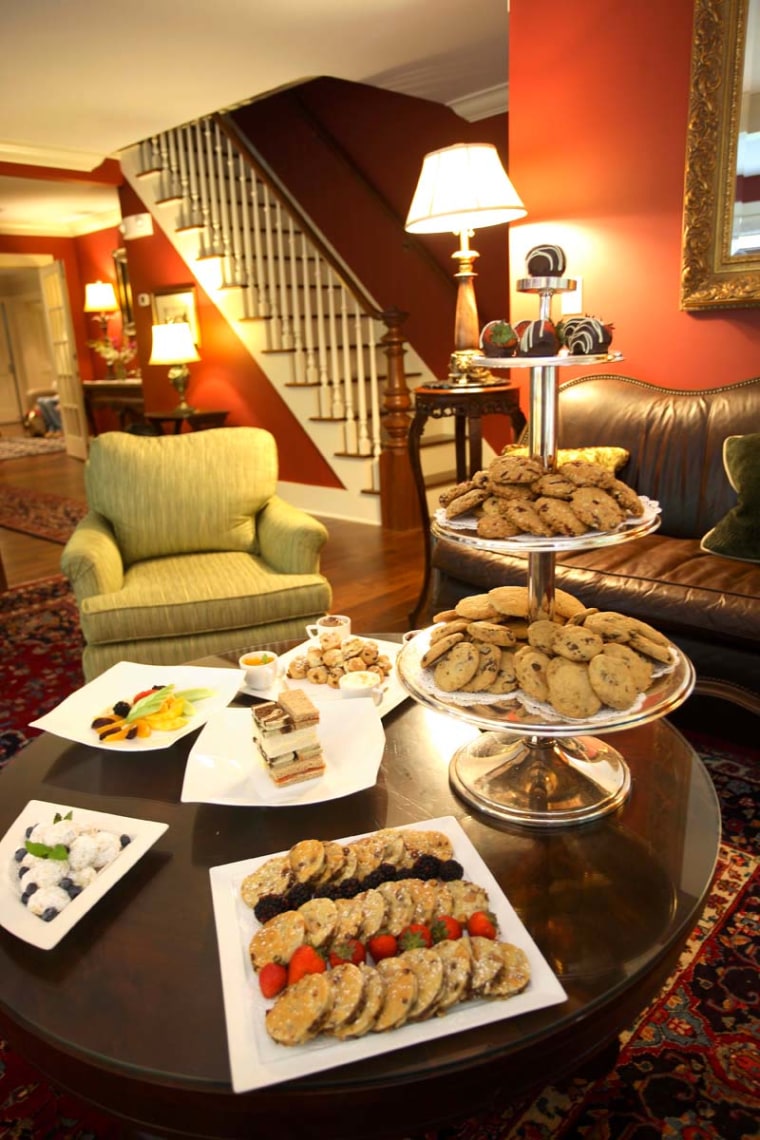 For a Teutonic good time with a twist, go ahead and mess with Texas. Yes, that's right, Fredericksburg, Texas, located in Lone Star state's Hill Country (and the hometown of Lyndon B. Johnson), was settled by German immigrants in the mid-19th century. Today this town of just over 9,000 boasts streets flanked by sausage stands and restaurants that serve hoppy suds in giant liter mugs. Go to immerse yourself in this German-flavored burg, but stay for Bed & Brew, a unique B&B that's connected to the popular Fredericksburg Brewing Company. Guests can mosey on down to the brewery restaurant for some Texas-sized schnitzel and freshly brewed beer. And if that's not enough, beer is even served for breakfast in the morning. The only way to get more German than that would be doing it in lederhosen.
Stay on the brew byway to transport yourself to another hops-hungry Central European country: the Czech Republic via Bohemian Hall in New York City. Located in the Greek and Czech immigrant-filled neighborhood of Astoria, Queens, this leafy century-old beer garden serves savory goulash and dumplings that could out-flavor the pub grub back in the homeland. Best of all, it offers hard-to-find-on-tap Czech brews like Staropramen.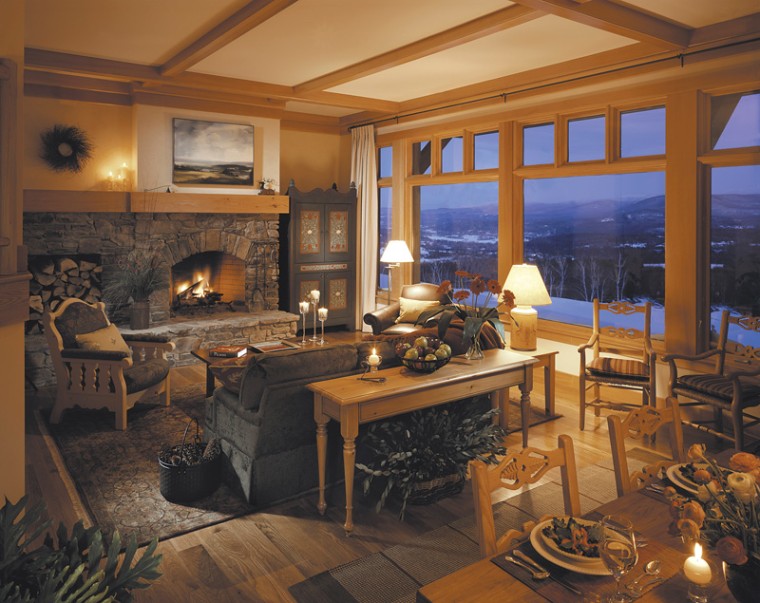 Austria may be just south of the Czech Republic, but one would have to go north of New York to find the most Austrian flavor in America. Enter the Trapp Family Lodge, a comfy inn owned by the von Trapp family of "Sound of Music" fame. "Many of our guests come here as an alternative when they can't get to Austria," says Hans van Weiss, the lodge's general manager. "They come here for three or four days and get the feeling that they're back in Austria." The 96 guestrooms and suites and 100 cabins are set among the pine-clad hills of Stowe, Vermont, not unlike Alpine Austria. As one would expect, the lodge organizes weekly sing-a-longs. There's also an Austrian tea house and an eatery where Chef Juergen Spagolla cooks up haute Austrian fare like hazelnut-crusted duck tenderloin.
If your scene is more Mediterranean than mountainous, head south. One hundred years ago, Greek immigrants with a proclivity for sponge diving turned up in Tarpon Springs, Florida, and the place has never been the same. That's an especially good thing if you're looking to drench yourself in Greek culture without leaving the country. Once St. Nicholas Greek Orthodox Cathedral—a miniature version of Istanbul's Hagia Sophia—rose heavenward, restaurants fired up their stoves and began serving authentic Greek dishes. One of those is Mama's, a restaurant founded by former sponge divers and located on the restaurant and shop-crammed sponge docks where belly dancers entertain and locals eat like they are on a Mediterranean island.