/ Source: The Associated Press
Hundreds of students ran screaming from the lecture hall three months ago to escape a gunman who had opened fire inside. On Saturday, while much of the rest of the campus celebrated graduation, a somber Laurel Dubowski stood outside the building's glass doors.
"I'm still very, very sad," she said, her voice breaking. "I'm devastated."
Earlier Saturday, Dubowski had walked onto an auditorium stage to accept a posthumous degree for her daughter Gayle Dubowski, one of five students killed in a geology class in the red-bricked Cole Hall on Feb. 14.
In all, three of the five students shot dead received posthumous degrees on Saturday. Families of the other two said they would accept degrees later.
Gayle Dubowski, 20, was among the first to receive a degree at commencement ceremonies, and hundreds of seniors stood to cheer as her name was read. NIU's president gave her mother, father and brother each a hug as they came on stage.
Killings marked indirectly
The school did not plan separate events marking the killings, apparently wanting to make the day as joyous as possible for the more than 3,000 students receiving degrees.
School President John Peters mentioned the tragedy only indirectly in remarks at the first of three commencement services Saturday, saying the soon-to-be graduates had lived through "great triumph and great tragedy."
"All of us have received the bittersweet gift of perspective," he said, addressing students in a black commencement gown. "We cannot control the circumstances of this gift of perspective, but each of us can decide how to use it."
A moment of silence was held at the start of the morning ceremony "for those who are not here with us today," but the shootings were not specifically mentioned.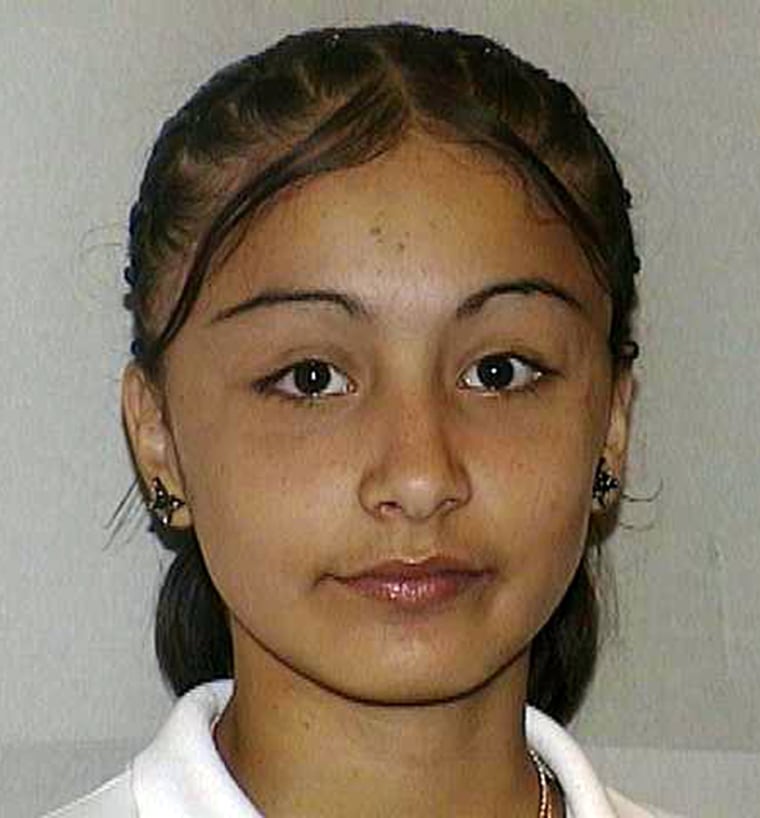 The other victims whose families accepted posthumous degrees during an evening ceremony were Catalina Garcia, a 20-year-old elementary education major from Cicero, and Julianna Gehant, a 32-year-old from Meriden who arrived at NIU after a stint in the U.S. Army. Gehant also studied elementary education.
More posthumous degrees
The two victims who will receive posthumous degrees later are Ryanne Mace, who was a 19-year-old sophomore from Carpentersville studying psychology, and Dan Parmenter, a 20-year-old sophomore from Westchester studying finance.
Mace's family plans to accept her degree in December.
Linda Greer and Gary Parmenter told the Chicago Tribune that they would wait until 2010, when their son Dan would have graduated, to accept his diploma.
"His friends and the boys in his fraternity would be graduating at that time, and we felt it would be more significant not only to us but to them," Greer said.
The sharp pain of loss seems to have eased for many at NIU.
Only a few bouquets of flowers, some fading brown, lay in front of Cole Hall. Gone are the large makeshift memorials set up after the killings, including several giant message boards where students could leave condolences.
Some still haunted
But many victims' relatives are still haunted.
Outside Cole Hall just hours after receiving the diploma, Laurel Dubowski spoke in a hushed voice to friends and family about the deadly events that took her daughter's life on Valentine's Day, pointing through the lecture hall windows as she spoke.
The gunman was Steven Kazmierczak, who stepped from behind a screen on stage in the room and opened fire on a geology class. The 27-year-old, who had attended NIU himself, fatally shot five students and wounded 18 others before committing suicide.
Dubowski's mother, wearing a blue and black NIU ribbon pinned to her brown dress, said she took some solace from the posthumous degree.
"It was a great honor," she said.