/ Source: Forbes Traveler.com
Whether it's a crazed crowd cheering for Emeril Lagasse at the stove in sizzling South Beach, or a more subdued Lowcountry dinner with world-class wines in civilized Charleston, food and wine festivals in America have developed into travel-worthy events. From mild to wild, each has its own distinctive flavor.
Hundreds of food and wine festivals are held in the U.S. each year. Some, like the Food & Wine Magazine Classic in Aspen, are decades-old events that attract foodies of all stripes. Others are first-time efforts in smaller towns. No matter their size, a typical food and wine festival will feature tastings, pairings, demonstrations and "dine-arounds" held at local restaurants, often with regional wines. There may also be spirited cooking competitions and book signings.
"These festivals are a great platform for the exchange of ideas—something that, as a chef running several restaurants, I rarely have the opportunity to do," says chef Jean-Georges Vongerichten, who opened his New York City flagship, Jean Georges, in 1997 and currently owns 19 restaurants around the world. "They give me an opportunity to see other chefs, go to food-related events, meet fellow foodies and really get a feel for what's happening in the business."
Vongerichten, for one, never misses the culinary fest in Aspen, which has been selling out regularly since its founding in 1983. The Classic's organizers not only set the standard for all festivals that would follow, they largely created the format as well.
"I love Aspen," says chef Marcus Samuelsson, the executive chef and co-owner of New York City's Aquavit. "It's a very intimate and beautiful setting where you really feel close to the audience."
Like the annual Aspen bacchanalia, Food Network South Beach Wine & Food Festival, held each spring in Miami's South Beach district, is a must for both professionals and casual culinary connoisseurs. Though it was founded just seven years ago, the SoBe celebration already attracts top names in food and wine. In 2008, this four-day culinary free-for-all hosted more than 40,000 guests who enjoyed the world's finest wines paired with dishes from celebrity chefs drawn from the Food Network's roster, including Mario Batali, Nobu Matsushisa, Giada De Laurentiis and Bobby Flay.
Some festivals take place not over a period of several days, but several weeks. At Disney World in Florida, the Epcot International Food & Wine Festival spans a six-week period each fall. In keeping with Epcot's international flavor, the event showcases food and wine from more than 25 countries. This year's highlights include cooking seminars, demonstrations and book signings featuring more than 250 chefs.
The Southern Breeze Wine + Culinary Festival is a three-day celebration of Gulf Coast wine, food and culture and is held several times throughout the year in different locations that include Biloxi, Miss., Baton Rouge, La., and Orange Beach, Ala. While the venues may change, the festival has a common format that includes a Grand Wine Tasting, Brunch Walkabout and the popular Gulf Coast Chef Challenge. The next event is scheduled for September 12-14 in Santa Rosa Beach in Florida.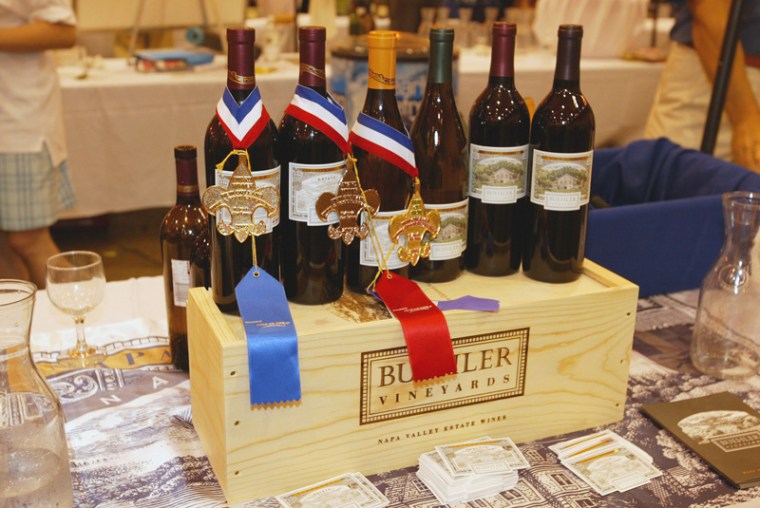 Then there's the one-day Wine Enthusiast Toast of the Town, known for pairing hundreds of wines with signature dishes from local restaurants at a special location in different host cities. (Past venues have included Chicago's Field Museum, San Francisco's War Memorial Opera House and Atlanta's Georgia Aquarium.) Consider buying a "VIP Tasting" ticket, which includes a private pre-event sampling of reserve and estate wines, a commemorative tasting glass, a copy of the Wine Master electronic buying guide and, of course, admission to the Grand Tasting of great food and wine pairings.
For anyone who doubts that New Orleans has made a recovery after Hurricane Katrina devastated the coastal city in 2005, there's the New Orleans Wine & Food Experience, held every May since 1992. NOWFE takes full advantage of the city's long heritage of great food, and features local celebrity chefs like John Besh, Tory McPhail and Susan Spicer, who cook side-by-side with chefs from around the world. Says McPhail, "When the best wines from around the world and the best chefs from around America come together in a culture that revolves around eating, drinking and carrying on, you've got one heck of a party."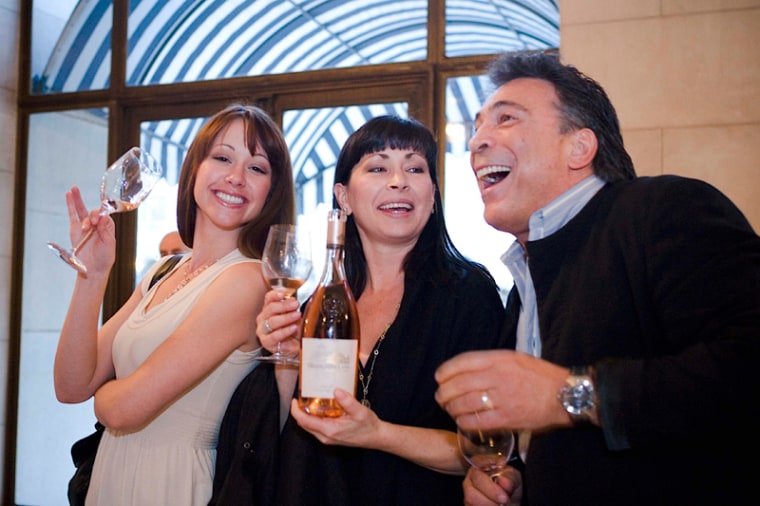 Festival highlights include two Grand Tastings at the Louisiana Superdome, vintner dinners, cooking competitions and a "Krewe of Cork" parade through the French Quarter.
Charleston, S.C., is another coastal city that's proud of its wine and food heritage. Since its first year in 2006, Charleston Food + Wine Festival has been a hit, thanks to local talent that includes Charleston Grill's Bob Waggoner, Oak Steakhouse's Brett McKee and FIG's Mike Lata, as well as visiting guests such as "Top Chef's" Sam Talbot and Gourmet magazine's Ruth Reichl. The Culinary Village is dedicated to pairing fine wines and regional food, while the late-evening Bubbles & Sweets event includes plenty of Champagne.
For food professionals and foodies alike, these festivals are a great way to learn more about regional cuisine while also socializing with like-minded attendees. The lively "education" can occur at a wine tasting, a restaurant, or even in the midst of a "Top Chef"-like competition.
As Aaron Deal, executive chef of Tristan in Charleston, says, "And to think people flock to festivals devoted to what we consider a job. When is the last time you saw an Accounting and Finance Festival?"