/ Source: Forbes Traveler.com
As the world globalizes at a frantic pace, travelers have come to expect that many hotel rooms in Capetown, Amsterdam, Rio and New York will pretty much look the same. While you may be the type who finds such predictability comforting, it's our guess that if you're a true traveler, you find it deadly dull—and you're eager to seek out accommodations that more closely match the culture you've come to visit. After all, when in Rome, why not try to sleep like a Roman?
Opportunities to discover what might be called "indigenous" lodgings abound around the world. Let's start in Spain, the country that leads the way in promoting the concept of traditional lodging and puts its money where its mouth is. Back in 1928, they created an entire network of state-run hotels retrofitted into magnificent old buildings, castles, fortresses, convents and monasteries. Credit good ol' King Alfonso XIII for coming up with the idea as a way to preserve traditional architecture.
Today there are 92 paradores (translation: "places to stop") averaging 61 rooms apiece scattered across the Spanish countryside. They've recently undergone a multi-year $500 million renovation including the addition of new properties to bring the total number of locations to more than 100 by 2010.
"Staying at our hotels, travelers can follow routes such as Don Quixote, the Camino de Santiago pilgrimage route or the white villages of Andalusia," says Juan Peiro of Paradores de Tourismo. The idea has proved so successful and so important from the cultural preservation perspective that it's been emulated in other Latin countries—most notably Portugal, where there are now 42 pousadas, and Puerto Rico.
Another authentic Latin-flavored lodging can be found all the way down in Argentina. In America, we have dude ranches, but in the pampas, where cowboys are called vaqueros or gauchos (and have the pants to match), they're known as estancias. You'll typically find a large main manor house converted into elegant lodging and lording over rolling countryside where cattle and sheep graze. On the menu: barbecue and strong red wine. This is how Eva Peron would unwind after a particularly stressful week.
Even if you travel all the way to China, you'll find that avoiding corporate hotel conformity can be a challenge. It can be a bit chilling to witness the speed with which this amazing country is racing to leave its architectural past behind. In Beijing, for example, the Grand Hyatt features an indescribably huge indoor pool that looks as if it were imported palm tree by palm tree straight from Vegas. Fun, sure, but not very Chinese. And yet just a few steps away down narrow streets you can find an entirely different hotel experience.
In the good old days, the Chinese merchant class lived in low-slung courtyard homes, which featured several pavilions arranged around a central space. After the revolution, most were divided up and assigned to several families. Today such traditional neighborhoods are under siege by voracious developers, but several courtyard homes have been lovingly recrafted into exclusive, high-end hotels. It's old China, made new again.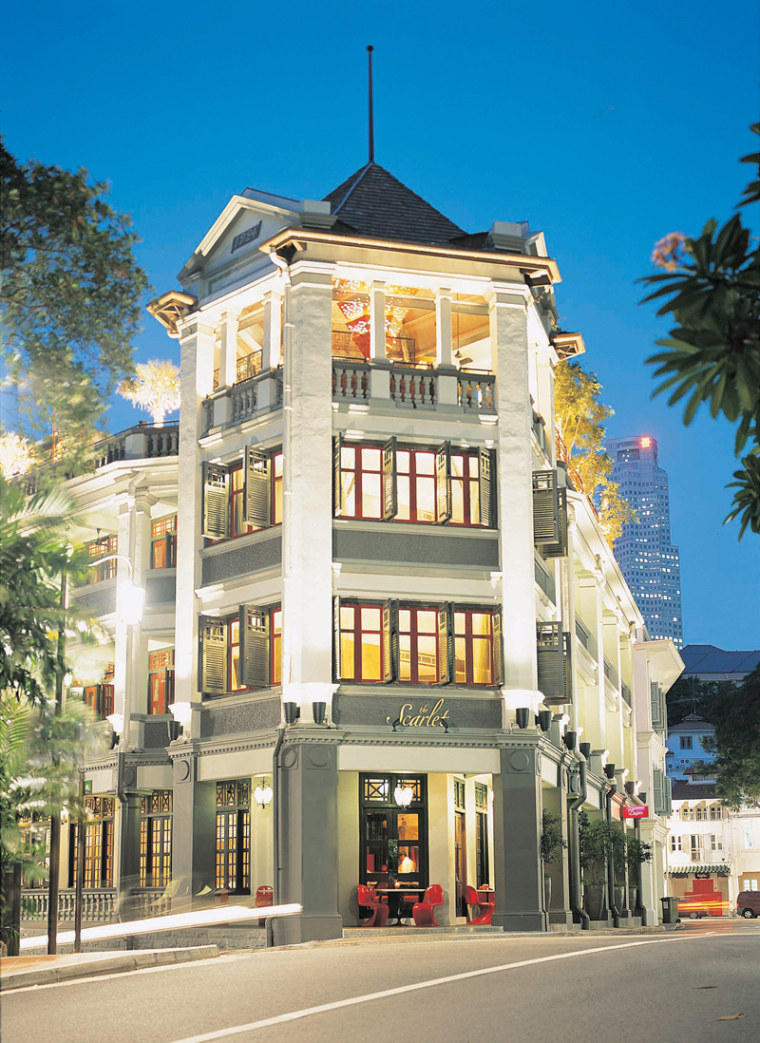 In Japan, where tradition maintains a much stronger hold, you can slide open an unmarked door, step inside a silent entryway with racks of slippers and kimono, and be instantly transported back in time to experience traditions of Japanese hospitality that haven't changed significantly in 400 years. You've arrived at a ryokan. Take off your shoes and enjoy some truly Japanese atmosphere.
Usually located in a rural location chosen for its natural beauty and its proximity to a relaxing hot spring, a ryokan should be considered a special treat on your Japanese itinerary. Even the Japanese themselves can find the ryokan experience intense (in many ryokan, visitors eat and sleep on the ryokan schedule and spend most of their time alone in quiet contemplation), and usually indulge for just a night or two when they need a weekend of stress relief.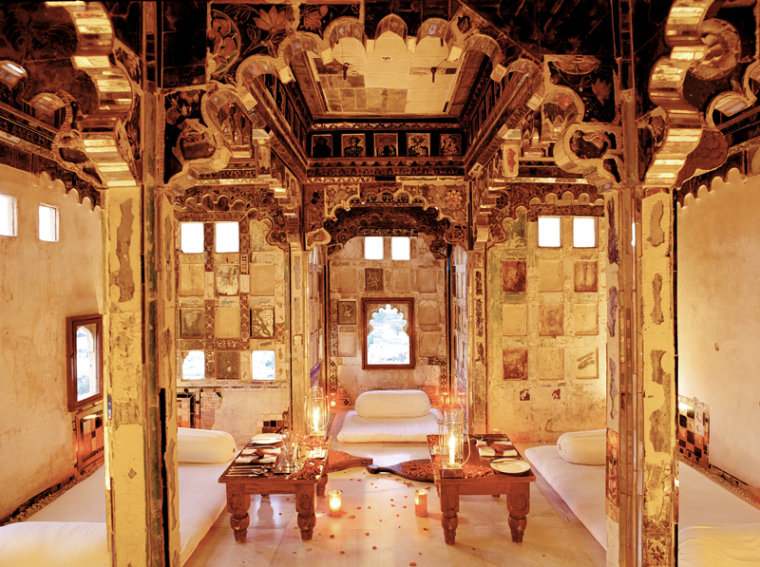 Another Asian lodging adventure awaits on the equator. Like other rapidly growing Asian cities, Singapore isn't particularly sentimental about its past when it comes to architectural preservation. There is, however, some renewed interest in maintaining the traditional character of the city's oldest sections, including Chinatown, where rows of elegant shophouses have been restored and converted for stylish modern uses, including boutique-style hotels. While they're only a cab ride away from the shopping paradise of Orchard Road and the main convention areas, the chatter in the narrow streets and the heady aromas from the nearby hawker centers will make you feel like a local.
Asia, South America, Africa, Europe … All it takes is a few minutes of research to discover lodging with local flavor that can make your trip memorable. Why not give it a try? It's your chance to leave those soulless lobbies and beige bedspreads behind.