The number of Americans who died at home after ingesting toxic combinations of prescription medications, alcohol and street drugs such as marijuana exploded by more than 3,000 percent during the past two decades, new research shows.
The spike is a serious sign that many U.S. patients are having trouble coping with the shorter hospital stays, less clinical oversight and more powerful medications that have become hallmarks of medical care in recent years, said David P. Phillips, a sociologist at the University of California at San Diego.
"In the old days, you'd stay in the hospital three times as long," said Phillips, whose team analyzed more than 50 million U.S. death certificates from 1983 to 2004.
More procedures are now performed on an outpatient basis and busy doctors are apt to prescribe more drugs with less follow-up, the researchers theorized. During the study period, the number of per capita prescriptions issued jumped by nearly 74 percent, researchers noted.
"In an effort to save money, more and more of the burden of quality control has been placed on the shoulders of the patient," he said.
Increasingly, that burden has become fatal, according to the study by Phillips and his colleagues published in the latest issue of the Archives of Internal Medicine.
In 1983, only 92 people died at home from the combination of medications, street drugs and/or alcohol. By 2004, that number had grown to 3,792, an increase of nearly 3,200 percent.
"The medications we have now are more hazardous," said Anne Burns, vice president for professional affairs for the American Pharmacists Association. "It has been a serious concern for us for some time."
More drugs that once required prescriptions are now issued over the counter, and greater numbers of medications such as painkillers and antidepressants are available on the street. That increases the opportunity for mistakes — and misuse, said Phillips.
"We don't know how much of it is the result of carelessness and how much is the result of abuse," he said.
The study was the first large-scale effort to quantify medication error deaths that occur at home, where professional oversight is least likely, Phillips noted. It was also an effort to understand the impact of combining prescription medications with other intoxicants.
Deaths rise in unsupervised settings Researchers divided the medication deaths into four categories: Those that occurred at home and involved street drugs and/or alcohol; those that occurred at home and involved only medications; those that occurred away from home and involved prescription drugs, street drugs and alcohol; and those that occurred away from home and involved only medications.
They were shocked to discover a more than fivefold increase in deaths that occurred in situations least likely to be supervised. They logged a 564 percent spike in deaths from prescription drugs alone at home, and a 555 percent rise in deaths away from home from the combination of prescription medications, street drugs and/or alcohol.
The smallest jump, only about 5 percent, was in medication errors that occurred away from home and did not involve street drugs or alcohol.
Overall, the number of fatal medication errors rose by 360 percent, from 3,954 in 1983 to 22,770 in 2004, the study said. All told, more than 200,000 people died from accidental medication mistakes during that time.
"The increase is very, very steep compared with almost any other cause of death," said Phillips.
Only motor vehicle crashes continue to outpace medication errors as the nation's leading cause of accidental death.
Increases in deaths from medication mistakes occurred among all races and ages of people except children younger than 10, but middle-aged white men were most likely to succumb, Phillips said. He theorized that they might be more likely to take risks with prescription drugs and other substances. 
The study was not designed to identify which medications were responsible for the deaths, nor which street drugs might be most common. Phillips said he expected future research to show that drugs such as marijuana and, perhaps, methamphetamine were often used with prescription medications.
From previous research, however, Phillips said it's likely that the spike is due to an alarming increase in the use of prescription painkillers such as Vicodin and OxyContin.
"There is a serious question as to how much of this is being driven by opiates," he said.
Danger is you'll stop breathing
Those highly addictive drugs have been a growing worry for years. One reason they're so dangerous is that the drugs slow down respiration, sometimes substantially. When a person takes too many drugs, or combines them with other depressants such as alcohol, breathing may stop entirely.
Like other powerful medications, the painkillers keep people out of the hospital, but they also present a greater possibility of misuse by patients, said Burns, of the American Pharmacists Association.
"There seems to be a mindset that medications are treated like other consumer goods," she said. "It's not like buying a loaf of bread."
Phillips' study calls for better screening of patients for possible drug and alcohol use; extra precautions when prescribing medications that have known interactions with street drugs and alcohol; and better advice for patients about the potential dangers of mixing medications and other substances.
"Patients have to realize how much more careful they have to be and how much more educated they have to be," he said.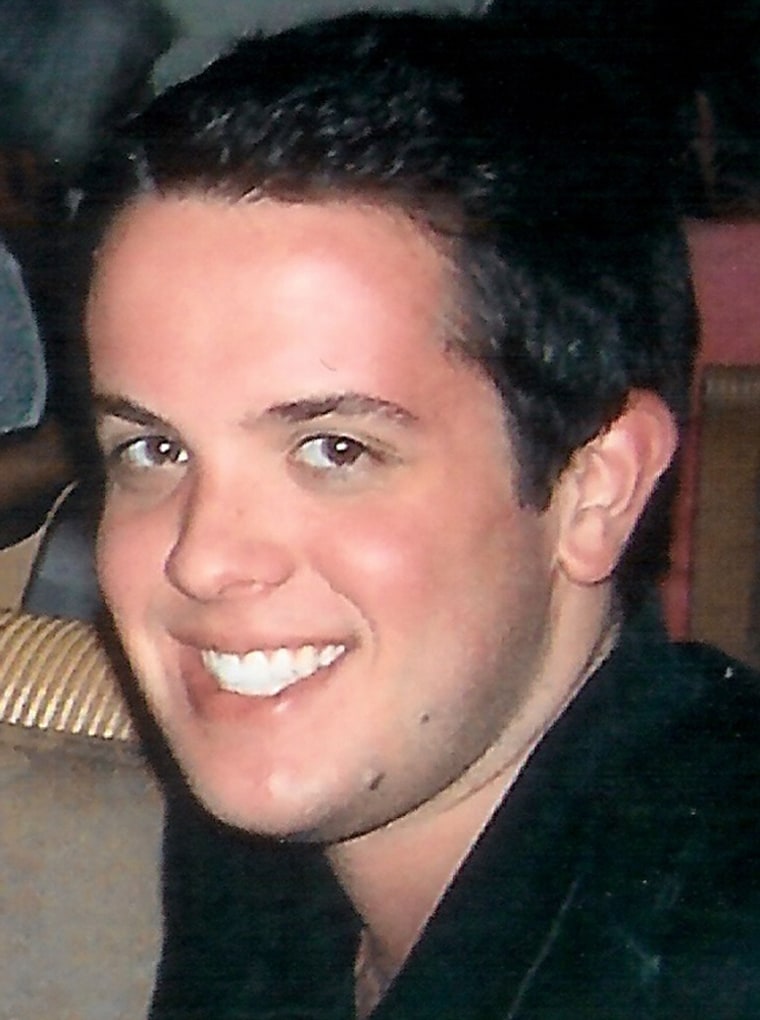 That message is not lost on Arlene Mottershead, 52, a preschool teacher from Trabuco Canyon, Calif. Her 20-year-old son, Jeffrey, died at home in January after an accidental overdose of a half-dozen different painkillers and anti-anxiety medications.
His death came just a week before the high-profile death of actor Heath Ledger, who succumbed to a similar mixture of prescription medications.
Jeffrey had been prescribed an anti-anxiety medication by a doctor he saw just once, his mother said. An autopsy showed that he'd also taken a mixture of several drugs, including the narcotic painkiller oxycodone (the generic name for OxyContin), and diazepam, another anti-anxiety pill.
It was clear that he acquired those drugs illegally, Mottershead said. Still, she added, Jeffrey didn't fit any imagined profile of a drug addict.
"He wasn't the guy with the tattoos, the purple spiked hair," she said. "He was just an all-American good kid."
She and her husband, David, also 52, an aerospace engineer, had detected signs of their son's drug use and were seeking help from doctors, counselors and church leaders.  But Jeffrey didn't recognize the lethal potential of the drugs, which are cheap and widely available, his mother said.
"There's this societal portrayal that it's OK," she said. "I don't think people really see the effects of all of this."
Since Jeffrey's death, Mottershead has learned more about prescription painkillers than she ever wanted to know. She hopes to start a foundation to help teach young people and their parents about the growing problem.
"It's an epidemic," Mottershead said. "People need to know."