/ Source: The Associated Press
Eric Dowling, nicknamed "Digger" for helping excavate tunnels used in the breakout from a World War II German prison camp that became known as the "Great Escape," has died. He was 92.
Dowling played a key role in planning the 1944 escape by 76 prisoners from Stalag Luft III prison near Sagan in eastern Germany — now Zagan, Poland. He forged documents, made maps and helped dig three tunnels code-named Tom, Dick and Harry.
The daring breakout was one of the most celebrated incidents of the war and inspired the 1963 film "The Great Escape" starring Steve McQueen and Richard Attenborough.
All but three of the escapees were recaptured, and 50 of them were shot on the orders of Adolf Hitler to deter future attempts.
Over almost a year, prisoners surreptitiously dug the tunnels 30 feet underground, shored up with bedboards and wired with stolen electrical wire. Tom was discovered by guards and Dick was abandoned, but the 300-foot-long tunnel Harry was eventually completed.
Dowling was not among the more than 200 prisoners chosen by lottery to make the escape attempt on the cold and moonless night of March 24. By the time German guards discovered the breakout, 76 men had crawled free.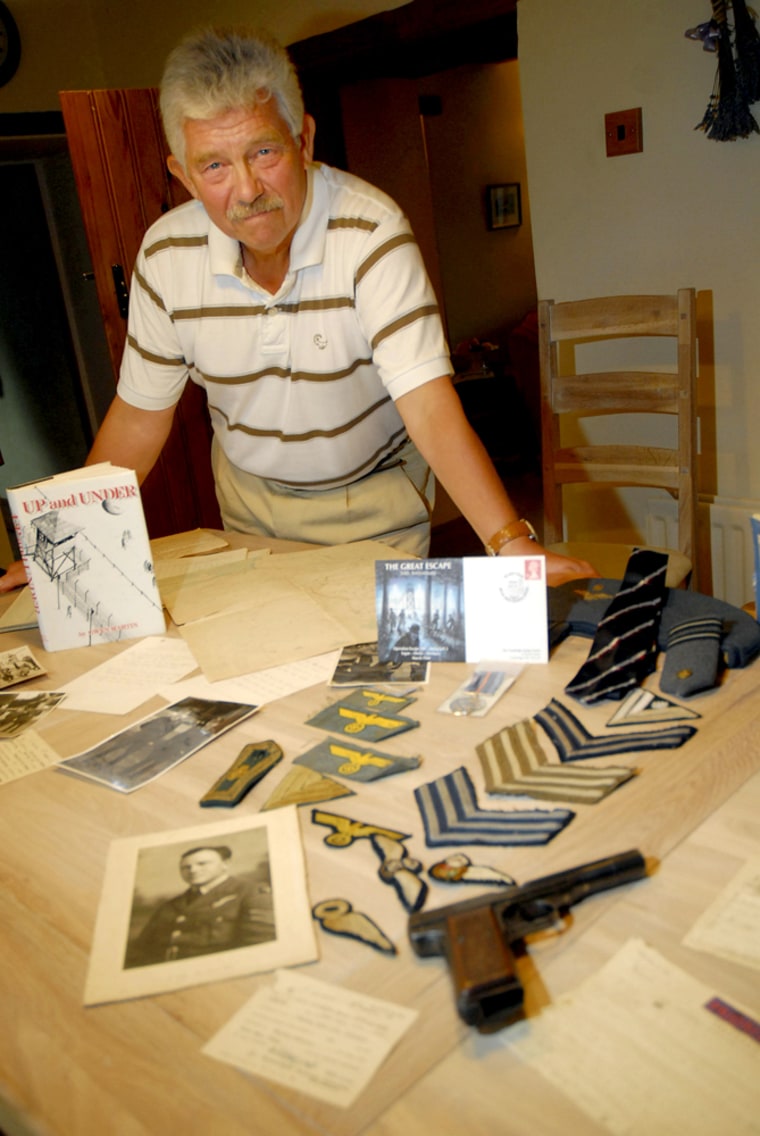 Son Peter Dowling said his father died at a nursing home near Bristol in southwest England on July 21, a day before his 93rd birthday. He said his father was not a fan of the movie.
"He wasn't the greatest admirer of Americans and it didn't go down too easily that one of them should be playing the starring role," Dowling said. "Parts of it he acknowledged were quite realistic but then he felt it turned into something that was completely untrue."
In particular, Eric Dowling felt the scene in which McQueen attempts to race to freedom on a stolen motorcycle, "was well over the top."
"A lot of the reality of digging tunnels was left out, too," his son said.
Many of the film's characters were composites of real people. Peter Dowling said the one that most resembled his father was a flight lieutenant nicknamed "The Forger," played by Donald Pleasance.
Born in southwest England in 1915, Flight Lt. Eric Dowling flew 29 missions as a navigator with the Royal Air Force's Bomber Command. He was shot down in April 1942 and sent to the prison camp for Allied airmen.
After the war Dowling served as an RAF air-accident investigator and later worked for British Aerospace on the supersonic Concorde jet.
Dowling's wife, Agnes Marie, died in 1997. He is survived by his son and a daughter.