Bigger, thinner, sharper and brighter — the goals driving PC display development haven't changed much over the past decade.
However, the technology used to push the boundaries of a monitor's features is charging forward on the R&D bullet train.
New acronyms and abbreviations have popped up; in addition to LCD, now there's LED-backlit, OLED and E Ink.
"These days, when consumers walk into a electronics retailer, they can't help but notice the elegant, wide, flat-panel LCDs," said Pete Ellis, HP displays' worldwide product manager. "Those looking for either a new computer, a second display or perhaps a CRT replacement, often wonder why there is a difference between LCD monitors. After all, they are a piece of glass that displays data, right? Well, it has been a little more complicated than that."
With PCs used for a variety of roles — Web surfing, watching video, viewing and editing digital pictures, creating documents and playing games — a monitor needs to produce accurate colors, sharp detail and smooth action.
LCDs, or Liquid Crystal Displays, are the undisputed kings of laptop and desktop displays. LCD technology — thin and light, with relatively low power consumption — replaced a previous generation of heavy, bulky CRT desktop displays and made the svelte laptop form possible.
The latest trend in LCD displays is big widescreens with dazzlingly sharp resolutions. Oh, and let's not forget the big, wide, dazzling price tags.
Dell and Apple both offer 30-inch widescreen monitors that produce near hallucination-grade colors and stunning clarity.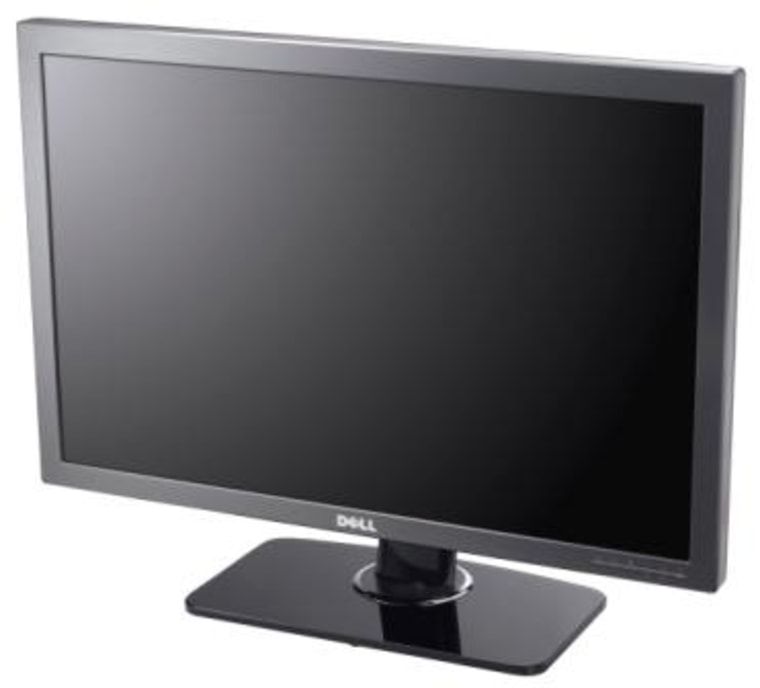 Dell's 3008WFP ($2,000) edges out the Apple 30-inch Cinema HD ($1,800) in connection options, fast-motion video reproduction and contrast, making it a sublime HD video and gaming display, while graphics professionals swear by the color accuracy of Apple's Cinema HD.
Both displays feature variations of In-Plane Switching panels — the technological guts of the LCD screen. In-Plane Switching, with the widest viewing angles and best image quality, is considered superior to mid-range Vertical Alignment and cheaper Twisted Neumatic panels.
At work, you may be forced to work on monitors with a standard — but meager — 1,024-by-768-pixel resolution. But these 30-inch giants sport a whopping 2,560-by-1,600 resolution. The images and video displayed can be jaw-droppingly detailed.
Acer's new Aspire 8920 notebook (starting at $1,300) strains the concept of portability. The 9-pound beast features an 18.4-inch widescreen display, the largest on the market.
Making way for LEDs
LCDs as we know them are a dying breed, particularly for laptop PCs. Standard LCDs are backlit by cold cathode fluorescent lamps, or CCFLs. The problems with CCFL backlighting include a limited color spectrum, relative bulk and the presence of mercury, a toxic element.
Light-Emitting Diode, or LED, backlighting is starting to gain ground as an alternative in LCD displays. Many individual LEDs illuminate the display, as opposed to a few larger CCFLs diffusing the light.
While LEDs produce a broader color spectrum and increased brightness while consuming less power than CCFLs, LED backlit displays are more expensive to produce. Samsung's 20" LED-backlit XL20 model retails for $1,600, for example, while the company's 20" LCD monitors range from $270 to $370.
"As the cost differential between LED and CCFL backlights narrows, LED-based notebook PC panels will gain market share due to their thinner form factor, lower power consumption and lack of mercury content," wrote Sweta Dash, iSuppli director of LCD and projector research, in a recent report.
iSuppli estimates that 90 percent of notebook PC displays shipped in 2012 will have LED backlighting, compared to just 4.7 percent in 2007. Larger LED backlit desktop displays will follow suit, but for now they are limited to a handful of pricey, professional-grade models.
HP's 24-inch widescreen DreamColor LP2480zx ($3,500), designed with the help of DreamWorks Animation, is aimed at game developers, animation and graphics artists and product designers.
"LED backlighting is a key technology for next generation displays," said Ellis of HP. The DreamColor "helps insure the integrity in color from what a user sees on their display versus what is printed out. You want to make sure that what you see is what others will see, and making sure that your colors are accurate to begin with is the first step."
OLEDs offer rich palette
OLED, or Organic Light-Emitting Diode, is a more exotic variant of LED technology. Instead of an array of diodes providing backlight to a display, OLED displays employ thin layers of organic molecules which, when electricity is applied, emit light.
The biggest draws of OLEDs are very low power consumption (no backlight is required), razor-thin form and a rich, vibrant color palette.
However, such displays come at an even greater price premium than standard LED backlit displays.
Sony Electronics, the only company with an OLED product currently for sale, launched the 11-inch XEL-1 OLED HDTV ($2,500) earlier this year.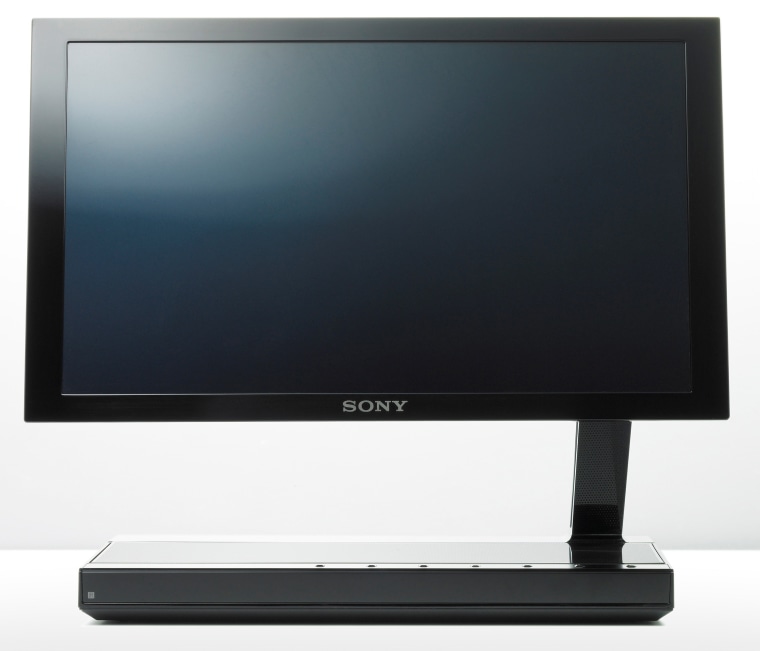 The tiny TV boasts a panel thickness of just 3mm and a stunning contrast ratio, a comparison between the brightest and darkest luminance of its picture, of 1 million-to-1. A traditional LCD PC monitor with a contrast ratio above 10,000-to-1 is considered exceptionally good.
Don't look for a range of OLED PC displays on the shelves any time soon.
"We do not expect to see OLEDs make an appearance in the notebook market until 2009 at the earliest, and these will be very high-end and small, 10- to 11-inch class displays," said John Jacobs, director of notebook market research at industry analyst DisplaySearch.
"While there is a tremendous amount of R&D activity in the OLED industry, significant challenges remain to make these displays commercially competitive with LCD displays."
Going flexible
The most radical shift in PC displays is the development of flexible displays. Picture a monitor the size of a sheet of stationery, only slightly thicker. Maybe you're reading The New York Times or watching a video clip; you finish and roll the display up and stuff it in your pocket.
The Flexible Display Center at Arizona State University in Tempe, established by the Army Research Laboratory, is designing and producing flexible display panels for both government and commercial partners, such as LG Display and HP.
A typical flexible display features Thin Film Transistors, also used in LCDs, on a flexible substrate like foil or plastic, as well as E Ink. E Ink is a thin film of electrically charged microcapsules with each capsule containing white or black particles. White or black microcapsules rise to the top of the film, displaying black text on a white background, depending on the electrical charge applied to the film. E Ink, made by the company of the same name, is also used by Amazon's Kindle and the Sony Reader e-books.
Expect to see mass-produced, monochrome, or grayscale, flexible display products by the end of this year, with color products still about three years away.
"We're talking cell phones, PDAs, and notebook computers" for product uses, said Greg Raupp, director of the Flexible Display Center.
"Another significant opportunity is in hands-free info devices, perhaps for individual sports like running, hiking, climbing, or skiing where the device is worn on your wrist or incorporated in your clothing."
The technology of PC display panels isn't the only thing that's evolving. The way we interact with a PC is also being redefined.
Touchscreens are becoming popular in phones, but have only gained limited use in niche computer products like tablet notebook PCs.
"For PCs it will boil down to ease of use," said Xavier Lauwaert, Sony's VAIO product marketing manager.
"If the interface and usage model is easy and simplifies interaction with the PC, then we expect end users to be more receptive to this technology." But right now, he said, "we are still in the early days" of touchscreens.
HP's new TouchSmart line of computers (starting at $1,300) is an all-in-one PC with a 22-inch display that responds to touches and gestures. A wireless keyboard is included, but the TouchSmart's interface is designed for taps and swipes.
"Consider how today's younger generation is growing up with touch interfaces on their PDAs, phones, portable music players," said Ellis of HP. "These products are much more intuitive than most banks' ATMs . . . these same interactions can be accomplished via the PC."