/ Source: Forbes Traveler.com
"I love playing in bars," says Dean Ween, half of the long-running, genre-busting indie band Ween, which he started with his spiritual brother, Gene Ween. "I like being able to see everybody's face. You have to work for that audience reaction."
That closeness between audience and performer recalls the country's oldest music venues, the honky-tonks and roadhouses that created popular American music in the 20th century. The best rock 'n' roll venues are still those that are small and local, and a bit grungy, and where the performers can rub elbows with the people who love their music. The U.S.A., of course, is filled with too many excellent small and mid-sized music venues to create a definitive best list. But the baker's dozen we've cooked up is a great start for any city-to-city music tour.
Dean Ween has a particular fondness for the Troubadour in Los Angeles. Since it opened in 1957, it's been a must-stop for any band touring the West Coast. Because it's a fixture of L.A.'s music scene, the Troubadour may seem like an obvious choice — it's well-known and it can be jam-packed when top-name acts come through — but there's no denying its importance. Everyone from hot up-and-coming acts, marquee indie names and iconic veterans play here because of the connection between audience and performer.
For music-lovers in San Diego, the Casbah is seen in the same hallowed light as the punk pioneer CBGB in New York City, which shut its doors in 2006. Farther north in Seattle, the two linked venues, Showbox at the Market and the Showbox SoDo, are collectively known as the Showbox; together they see their share of excellent indie bands, national alt-rock touring acts and hip-hop artists. The Showbox at the Market has a terrific Art-Deco interior and a spring-loaded dance floor — a throwback to its days as a dance hall. A swanky side-bar called The Green Room helps to further enforce the old-time vibe.
On the East Coast, several venues are ready to pick up the tradition where CBGB left off. The Warsaw, in Brooklyn, continues to bring both cutting-edge and classic indie artists to town while retaining its neighborhood flavor. Likewise, Johnny Brenda's in Philadelphia and The Paradise in Boston have built great reputations for staging eclectic, exciting shows where the bands are close enough to touch. At all three of these spots, the music genres vary night-to-night — and that's exactly the point.
"I try to keep a balanced calendar with everything from more obscure, genre-oriented stuff that has a loyal fan base…to stuff that might be loved by a wider variety of people," says Brandy Hartley, the booking manager for Johnny Brenda's. "I'll find acts from blog[s] ... to bands that develop their fan base through radio play on stations like WXPN or Y-ROCK."
Another beloved venue in New York City is The Living Room, applauded for its sense of community. "The owners really appreciate and support  touring artists," says folk singer Libby Johnson, whose music has been featured on the cable shows "No Way Home" and "The Riches." There's a great sound system and a welcoming staff. "That sounds like very basic stuff, but when you're on tour, it really makes a difference." According to Johnson, venues where local and touring musicians "just love to hang out" during off hours is a good indicator of a quality joint. "A good venue doesn't need any publicity among musicians because word-of-mouth spreads quickly on the road," she says.
A turn below the Mason-Dixon Line quickly takes you to the Black Cat in Washington, D.C. and, farther south, to the East Atlanta Restaurant and Lounge, known locally as The EARL. The Black Cat was started by musicians and music-loving owners in 1993 who knew where and how to pull off a cool, new venue. The EARL, on the other hand, is relatively young — they've been making noise since the summer of 1999 with a wide variety of well chosen musical acts, plus the occasional film screening and stand-up comedy nights.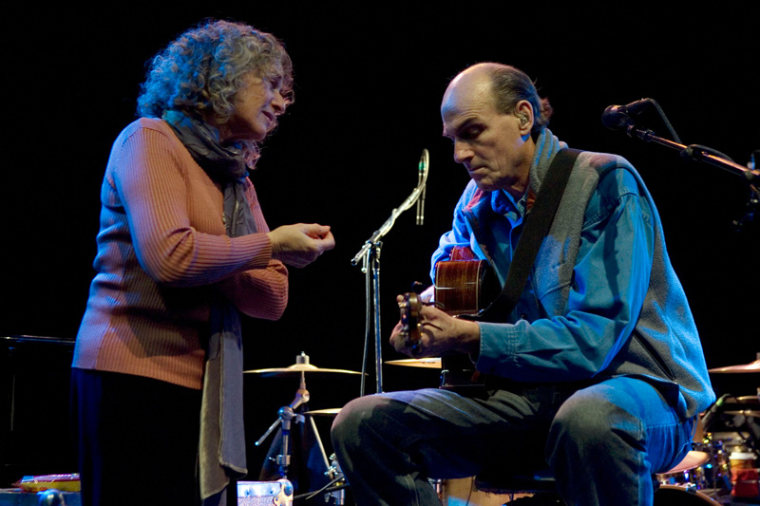 No rock 'n' roll visit to the Midwest would be complete without a night at The Magic Stick in Detroit, a very cool, small space that sees a steady parade of top-end indie and alt-rock acts. In Chicago, theMetro/Smart Bar has a terrific alt-rock and indie lineage that goes back to the mid-1980s, when bands like Jesus & Mary Chain, REM, and Sonic Youth were in the early throes of national fanfare. The "Metro" area has a large, theater-size stage, while the downstairs "Smart Bar" is "primarily for DJs," according to says Jenny Lizak, the venue's publicist. "Although we do occasionally have bands there, usually when bands are DJ-and-electronic crossovers."