/ Source: The Associated Press
A harrowing boat journey across the Mediterranean left some 70 African migrants missing after rough seas capsized the craft, the U.N. refugee agency said Thursday, calling on Malta to release the eight survivors from detention.
A Maltese fishing trawler rescued the eight on Tuesday. Authorities said the survivors first told the fishermen that 10 people were missing, but later said as many as 70 people from Somalia, Eritrea and Sudan made the sea voyage with them.
A Maltese military plane searched the seas Wednesday afternoon, but authorities called off the search at nightfall and no one was found.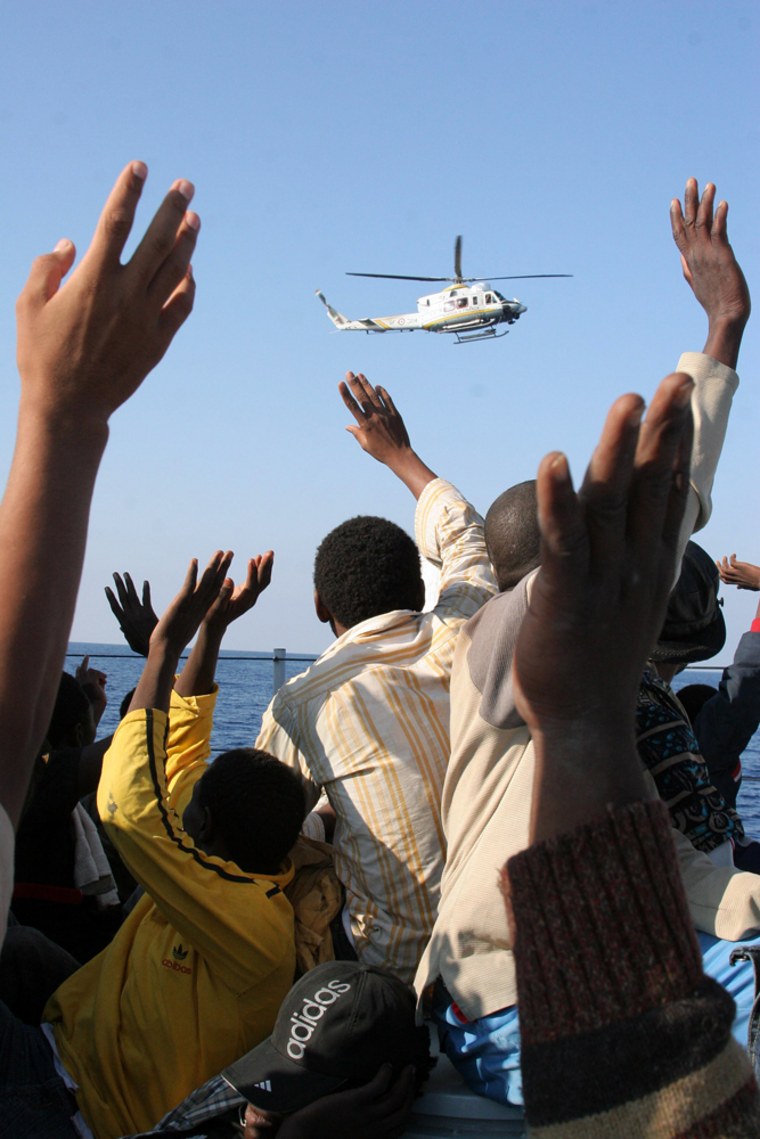 The refugee agency said the Maltese armed forces recovered three bodies.
"If no more survivors are found, this would be one of the deadliest losses at sea involving people trying to reach Europe from North Africa by sea," said a statement by the U.N. High Commissioner for Refugees.
UNHCR said its head of office in Malta visited the eight survivors and found them "in poor physical and mental condition after their ordeal on the high seas and subsequent detention."
UNHCR said the group included refugees and asylum seekers and should not be held any longer. Instead, they should be given medical care and counseling, the agency said.
Thousands of Africans try to make the journey each year to Europe by often rickety vessels, and many die. Authorities from Malta, Italy and other Mediterranean nations have been trying to crack down on clandestine migrants.
UNHCR said refugees fleeing war or persecution make up a significant portion of those arriving by sea in Malta and Italy.