/ Source: Forbes Traveler.com
Travelers checking into a Hyatt Place hotel might be perplexed initially. They'll notice the bustling busboys and receptionists have vanished, replaced by automated check-in kiosks, snack-making "hosts" and a wine and coffee café. But if guests were to inhale deeply, they'd notice a light, vaguely fruity scent permeating the lobby: Hyatt Place's custom-designed odor, as uniform from country-to-country as a McDonald's hamburger.
"You walk into the lobby and you should—and you will—recognize the scent if you stay at the same hotel frequently," says Harald H. Vogt, the founder and chief marketer of the Scent Marketing Institute. "Imagine if there's a scent that makes you want to stay in and order room service ... Putting scent into the hotel room is the industry's Holy Grail."
But one man's Holy Grail is another's end times. The arrival of customized scent marketing is one of numerous baffling developments in the travel world. Like algal blooms spreading across a deep, blue sea, the industry is choking on capriciously manufactured trends and contrived desire.
Take the curious case of the -cation. Nowadays, banal trips are being arbitrarily re-branded by folks with an affinity for suffixes. Men trekking to Las Vegas for some sinful R&R are now on a mancation. Heading to a nearby hotel or museum has become a money-saving staycation. They've even dragged your mother in it—beleaguered ladyfolk can head west to Wickenburg, Arizona's Giddy Up Girls Getaway, where they'll ride horses and yee-haw lustily on their momcation.
That's not the only prepackaged mommy trend. To squeeze extra bucks from the maternity machine, weekend-getaway packages pull double-duty as babymoons. Parents-to-be can concoct names for imminent little ones while reclining at the rustic Buffalo River Lodge in Yellville, Ark., or popping chocolate-covered strawberries in between prenatal massages at the Westin in Baja California.
"Travel operators—and travel journalists, who are often just pitchmen for operators—want to communicate what experience you will be buying in an easy-to-comprehend two words or less," says Thomas Kohnstamm, author of "Do Travel Writers Go to Hell?" (and Forbes Traveler contributor). "People are purchasing a fixed experience rather than traveling for travel's sake."
That explains the attraction of the celebrity-endorsed cruise. Lazy adventurers have long been lured in by all-you-can-eat buffets and highly orchestrated stops at duty-free shops aboard floating hotels. Nowadays, operators are amping up the offerings with dubious "star" wattage. Ex-"Bachelor"personality Alex Michel is a member of Princess Cruises' Department of Romance, while unoffensive acts such as Sister Hazel and Barenaked Ladies are turning vessels into seasick concert halls.
"We're targeting bands who have the right fan base," says Andy Levin, founder and owner of Sixthman, which has produced around 20 concert cruises for this older, deep-pocketed fan base. Past-their-prime acts include southern-fried rockers Lynyrd Skynyrd, whose January 2009 Simple Man cruise will feature a full-service casino and a belly-flop contest.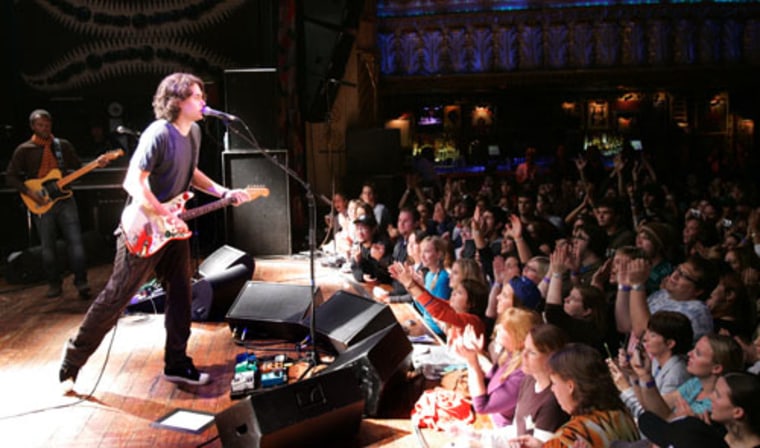 Then there's the Mayercraft Carrier. "Over the last couple years, an older demographic has really responded to John Mayer—they respect him for his musicianship," says Levin. If his performances fall flat, cruisers can console themselves with beer, a poolside plunge and perhaps a new friend. "Everywhere you look, people are there for the same reason."
In fact, these trips are "an outgrowth of the commodification of travel and the play-it-safe mentality of contemporary culture," says Kohnstamm. "In these times of dwindling vacation days and a weakening dollar, few are willing to travel to expand their personal horizons."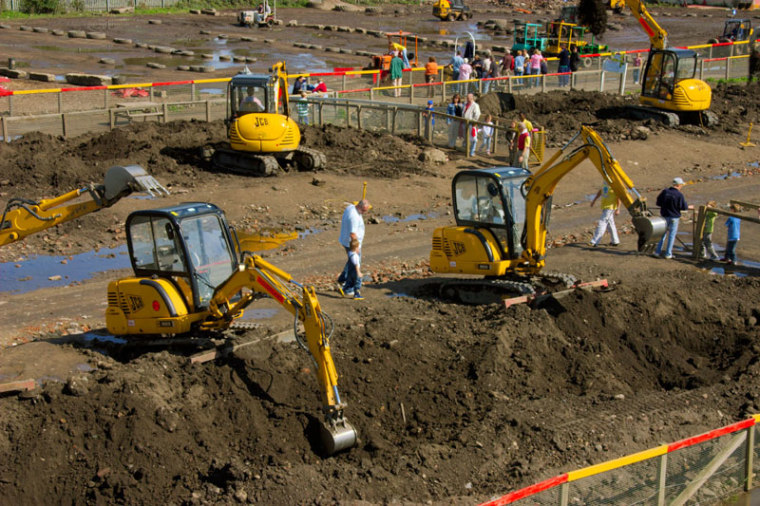 Even worse are the swelling ranks of over-gadgetized travelers. Thanks to the proliferation of iPhones, BlackBerries and GPS-equipped everythings, travelers are emailing while swooping through the cloud forests of Costa Rica—instead of disconnecting from the constant information stream and embracing un-tethered adventure. It's becoming such that exploring the streets of Paris without a satellite phone seems foolhardy.
Of course, this list is far from complete and more dumb trends will pop up in years to come. As travel writer Kohnstamm says, "I'd like to think that we're building toward a backlash ... But I don't see one anytime in the near future."
(In the interest of full disclosure, the editors of Forbes Traveler admit to being fond of the latest travel gadgets and gizmos. And, we're known to bold-face celebrity names when covering trendy destinations. But we also like our writers to take aim at the travel industry without prejudice—even if we sometimes get caught in the crossfire.)