This holiday season, there's good news and bad news for travelers. The bad news is that fares are high, capacity is down and last-minute deals are likely to be few and far between. The good news is that if you're the type to do research and plan ahead, you're likely to save — or have already saved — as much money as is possible in times of high fuel prices and a struggling economy.
Last month, the cost of travel rose by 8.7 percent, according to the Travel Industry Association. Families, however pinched, are not likely to abandon holiday trips. The Bureau of Transportation Statistics says visiting friends and family is the single-biggest reason for travel, so to keep from breaking the bank, families have to become more creative in their travel planning.
"Really, it's about what's most important to you when you travel," says Elizabeth Sanberg, co-founder of gogreentravelgreen.com, a site that focuses on sustainable travel. "By figuring out what things you care about most that can't be changed, and what's flexible and can change, you can really cut expenses."
Buy tickets early
One piece of conventional wisdom holds truer than ever: If you're flying, book in advance. Rick Seany, CEO of farecompare.com, advises travelers to begin shopping for winter tickets in the summer. And those who haven't booked already should do so now.
"Airlines start releasing cheap seats four months before departure," says Seany. "If you're looking for an international ticket, the shopping can start five to six months beforehand."
Thrift-conscious travelers once had to obsessively check fares in order to monitor price changes, but most travel Web sites can now send e-mail updates when a flight meets a desired price.
Yapta.com, for example, allows passengers to track fares before they book, as well as sign up for e-mail updates that will alert them if their ticket price drops after they've paid for it.
"Every major U.S. airline has a guaranteed airfare policy. If the price drops after you buy a ticket, you can get a credit for the difference," says Yapta CEO Thomas Romary. "That's a really neat policy that a lot of people don't think to take advantage of."
Such guarantees cut down on price uncertainty and eliminate any excuse to wait before booking. One caveat: The refund only applies if the ticket was purchased directly from the airline's Web site, rather than a third-party travel site.
Destination makes a difference
Getting where you're going cheaply is a lot more difficult for some vacation spots than it is for others. Families that are flexible about where they want to go can save quite a bit.
"We're seeing pockets, in certain markets, of outrageously low prices," says Romary, citing Seattle to San Francisco and Atlanta to Boston as routes where discounts can still be found.
Some deals also exist out of Chicago, and from San Francisco to the East Coast, according to Seany. But certain tourist hot spots, including Orlando and Las Vegas, stay high in price around the holidays. Flying to Orlando from New York on Thanksgiving weekend, for example, could cost up to $1,200.
When you travel is almost as important as where you go. Traveling on Tuesdays, Wednesdays and Saturdays will get you the cheapest fares because they are the least popular days to travel. And strategic ticket shoppers know not only when to fly, but when it's most auspicious to book a flight.
"The best time to shop is approximately Monday afternoon through Wednesday morning," says Seany. Airlines post sales during this time but rarely do so on the weekends. "If you can keep away from it, don't shop on weekends."
Saving on the road
Those traveling by car may have high gas prices to contend with, but there are still plenty of ways for families to save.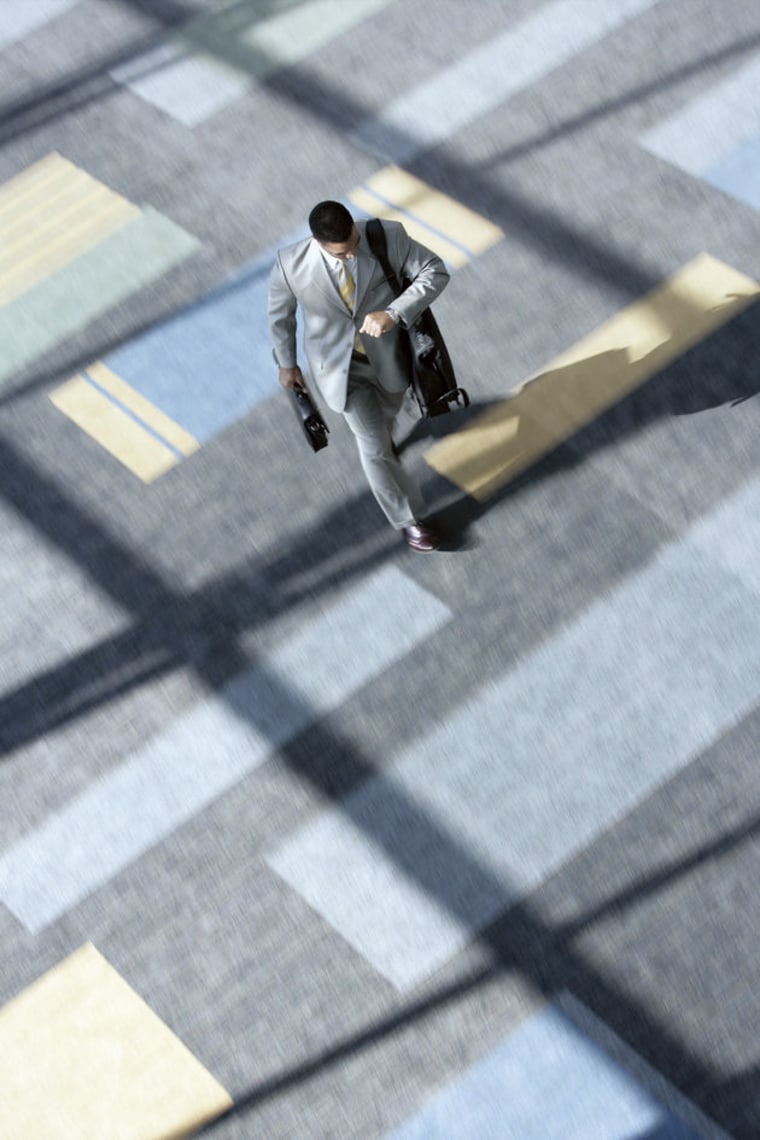 The first is to maintain a speed between 50 and 60 mph on the interstate, which results in the best possible gas mileage, according to Robert Sinclair, a spokesperson for the American Automobile Association of New York. "Interstates aren't much in terms of scenic beauty, but they get you where you're going pretty quickly," he says.
And when driving, just as with flying, much of the work in saving money must be done before leaving the house.
"If you're taking a long trip, vehicle preparation is very important," says Sinclair. "I don't think there is any more important safety and fuel economy consideration than checking your tire pressure." When tires are properly inflated, fuel efficiency improves by a couple miles per gallon, which adds up over long distances. And for those who want to save on gas along the way, AAA's Web site shows stations with the cheapest gas along your route.
Green savings
Going green can reduce a vacation's effect on the environment—and your wallet. Tips like packing a reusable water bottle, canceling your hotel's newspaper delivery for a small refund, and walking or taking public transportation rather than driving are sustainable ways to make holiday travel cheaper. Many people also forget that they might be spending unnecessary money at home while they're away.
"People don't think about what the expenses are at their house," says Samberg. "They don't think of suspending newspaper service, unplugging the appliances and lowering the water heater and the thermostat. These all cost."
Samberg also says families should take stock when in a strange city and decide what they really want to do rather than being persuaded to waste money.
"You can get sucked into doing every activity there is in a city," says Samberg. "Maybe you're not that into opera, but you end up going because everyone says to do it. If you don't care, don't do it."
Finding cheaper ways to travel has become harder, especially when it comes to saving on flying. But patient, organized travelers can still get lucky.
"Wherever there's an empty seat, there's a deal to be had," says Seany. "There are empty seats, they're just fewer and farther between."