/ Source: The Associated Press
An Egyptian tycoon and an associate sat side-by-side in metal cage in a packed Cairo courtroom Saturday and denied charges that they orchestrated the murder of a Lebanese pop star famed for her striking green eyes.
Plainclothes policemen surrounded billionaire Hishman Talaat Moustafa and Mohsen el-Sukkary as they sat separated by a partition in the cage to prevent scuffles since each is expected to blame the other for Suzanne Tamim's killing.
The case has mesmerized millions across the Middle East. They were shocked by the allegations against Moustafa and just as surprised that authorities arrested the real estate mogul and lawmaker.
Moustafa is a close friend of Egyptian President Hosni Mubarak's son, Gamal, and part of a powerful group long known as the untouchables because they were seen as above the law in Egypt's hierarchical class-based society.
But a month after the killing, Moustafa was stripped of his parliamentary immunity and arrested on charges that he ordered the killing of Tamim, who friends say left Cairo to break off her relationship with the married tycoon.
Killed in Dubai
Tamim was found stabbed to death in her Dubai apartment in July.
Moustafa is accused of ordering the killing, and el-Sukkary, a former Egyptian State Security officer worked at one of Egypt's Four Seasons Hotels owned by Moustafa, is charged with carrying it out.
On Saturday, after a prosecutor read out the murder charges, both men affirmed their innocence.
"I didn't kill Suzanne. I didn't do it," el-Sukkary said from behind the bars.
Moustafa also denied the charges, saying "It didn't happen. I presented all evidence to prove that it didn't."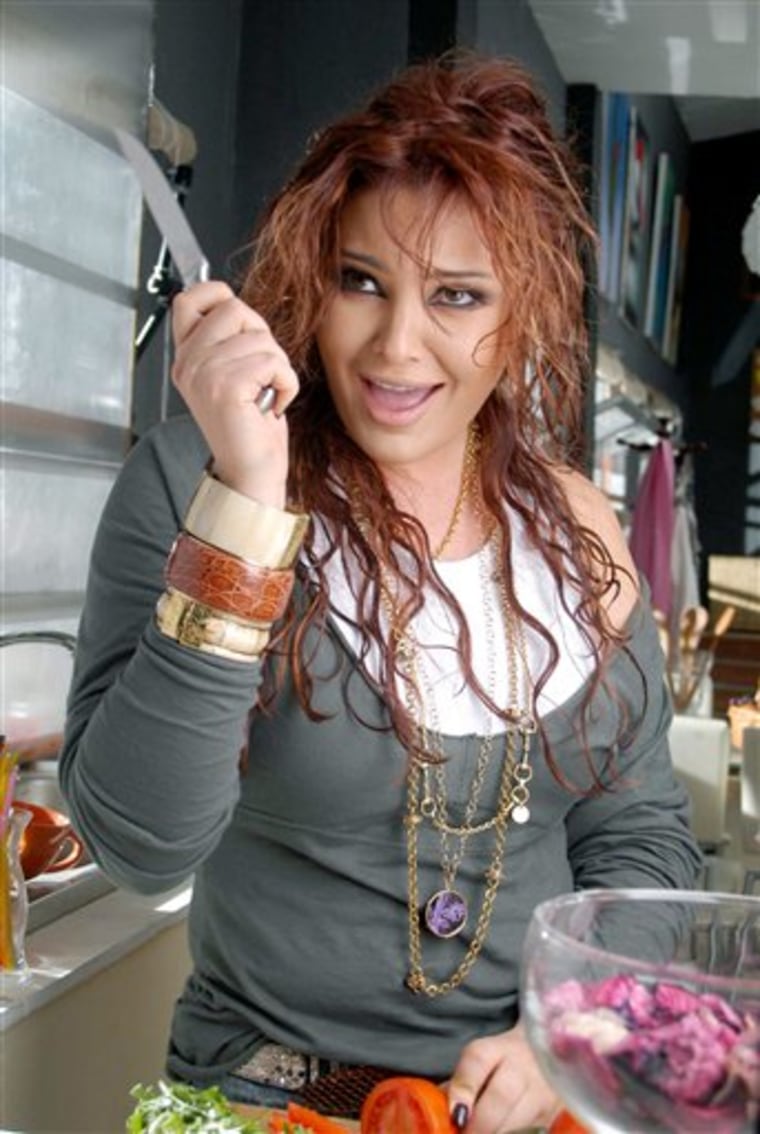 "I ask for God's protection for he is my best advocate," he added.
The tycoon's lawyers requested that their client be released on bail, saying his imprisonment endangered the well-being of the people who worked for him.
"This is very dangerous not only on the defendant but on his 11 companies ... and the 60,000 employees and workers who work for him," lawyer Hafiz Farhoud said.
But the judge refused the request to release Moustafa, the owner of luxury hotels and beach resorts in Egypt and a leading force in developing upscale Western-style suburbs around Cairo.
The prosecution admitted into evidence Tamim's white trousers, a Swiss army knife, fingerprint reports, DNA tests, security camera tapes and transcripts of phone conversations between the two men allegedly about the murder.
Prosecutors are also expected to present a dozen witnesses, including policemen from the United Arab Emirates. The 30-year-old singer was found with multiple stab wounds and her throat slashed.
$2 million payoff alleged
The prosecution alleges that Moustafa paid el-Sukkary $2 million to carry out the killing and helped get visas and tickets for the security man as he trailed the singer first to London, then to Dubai.
Tamim rose to stardom in the late 1990s but then hit troubled times, separating from her Lebanese husband-manager, who filed a series of lawsuits against her.
According to Dubai investigators, el-Sukkary stalked Tamim to her apartment in the swanky Dubai Marina complex and got inside using an ID of the management company from which she had recently bought her place.
Blood-soaked clothes were found dumped outside the building, and police say the killer's face was captured on security camera footage.
Security was tight outside the downtown Cairo courtroom Saturday, with dozens of riot police surrounding the area and often scuffling with the large numbers of journalists covering the trial.
The judge adjourned the trial until Nov. 15.