/ Source: Forbes Traveler.com
Annually, most Americans are lucky to enjoy two or three weeks of vacation—four weeks if they're exceptionally lucky. President George W. Bush, however, has a slightly more lenient employer. As of mid-August, President Bush has traveled to his Crawford, Texas, ranch 74 times, according to CBS Radio correspondent Mark Knoller, who has unofficially tracked presidential vacations since 1992. His stays have totaled 466 days (and counting), including a five-week vacation in 2005, the longest presidential holiday in nearly four decades.
"Bush woke up this morning, saw his shadow and now—six more weeks of vacation," comedian Jay Leno once quipped.
No doubt, running the free world is a tough job. After glad-handing state leaders, tweaking economic policy and orchestrating war, what president doesn't deserve a little R&R (admittedly, some might deserve a little more than others)? Even running for president is taxing: John McCain regularly retreats to his Oak Creek, Ariz., vacation home, while Barack Obama hit Hawaii this summer. He jogged beachside, played golf and ate shaved ice—fine relaxation rehearsal should either get elected come fall.
Being a terrific vacation-taker is practically a presidential prerequisite. America's leaders were the original jetsetters, ocean crossers and rail riders. Franklin Delano Roosevelt traveled more than 240,000 miles by train, and flew around the world to Haiti, Cairo and even Casablanca. However, his fondest destination was New Brunswick, Canada's Campobello Island.
"It was a great place to escape," says Roger Quirk, conference manager at Roosevelt Campobello International Park. "There wasn't a bridge connecting us to the mainland until 1962, and the closest airport is 110 miles away." During the 1880s, bucolic Campobello (located across the Maine border) became a summertime sanctuary for moneyed Bostonians and New Yorkers. Roosevelt's family took a 34-room cottage, where FDR swam, picnicked, built bonfires—and had babies. "Franklin Delano Roosevelt Jr. was born here in 1914," says Quirk.
Though Roosevelt visited Campobello infrequently during his presidency, his brood continued to flock. Nowadays, visitors to the 2,800-acre park can kayak, roam FDR's preserved homestead and hike the Roosevelts' favorite trails.
Another restored presidential refuge is Harry Truman's Little White House, located in Key West, Fla. This offbeat haunt of Ernest Hemingway and Jimmy Buffet was President Truman's wintertime hideaway. Like all vacationing presidents, he mixed business with pleasure. It's in Key West where President Truman discussed the Marshall Plan and hot-button issues such as civil rights and recognizing Israel. Guests can stroll the president's home (restored to 1949 glory with period furniture) and the grounds' verdant botanical gardens, or hit Key West proper. This laid-back town offers deep-sea fishing adventures, open-cockpit biplane tours and glittering shipwreck treasures at the Mel Fisher Maritime Museum.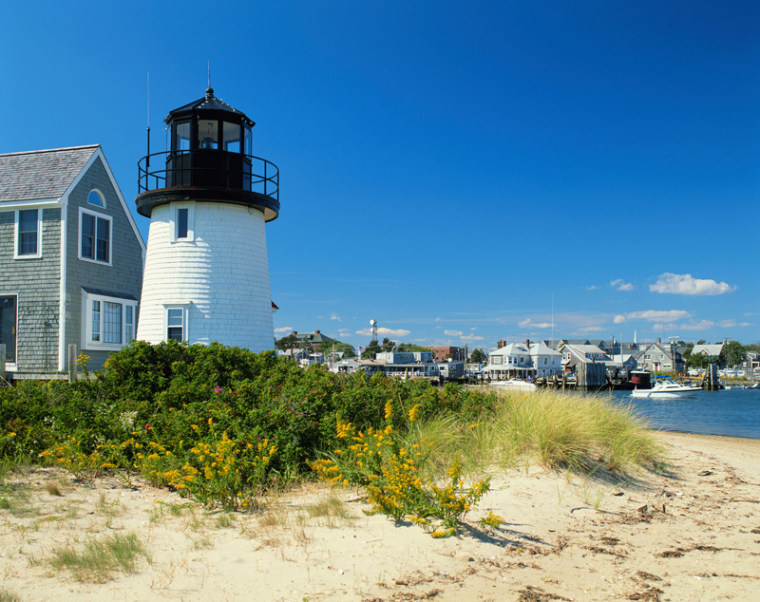 Though Bill Clinton jetted to distant locales like Uganda, the West Bank and Botswana, he followed Ulysses S. Grant's vacationing footsteps on Martha's Vineyard, the 90-square-mile island off the Massachusetts coast. Clinton relished the cool breezes, great golfing and biking, as well as grub at the seafood-centric Black Dog Tavern.
The Bay State also held strong appeal for New England­-reared president John F. Kennedy. Though he was not averse to overseas travel, his preferred waterfront perch was Hyannis Port, Mass., a former fishing village. Though you can't play touch football in the family's compound, you can sail, snack on clam strips or explore the John F. Kennedy Hyannis Museum.
Dwight Eisenhower fans could swing through several of the 35 countries he visited, including Korea, Turkey and Pakistan, or retreat to gilded Newport, R.I. There, the golf-loving president hit the links, which you can do before strolling the scenic rocky shoreline, chartering yachts and attending festivals like the Newport Jazz and Newport Folk—where Bob Dylan went electric.
Few presidents went to such vacationing extremes as Herbert Hoover. "One of his first orders of business was to find a retreat," says Claire Comer, interpretive specialist at Virginia's Shenandoah National Park, where Hoover founded Rapidan Camp (it predated Shenandoah). "He wanted high elevation, a location within 100 miles of Washington, D.C., and, most importantly, good trout fishing."
At rustic Rapidan, which was modeled on mining camps where Hoover and his wife once lived, the president hosted everyone from Winston Churchill to Charles Lindbergh. "This was the precursor to Camp David," Comer says.  Though the Brown House, as it was known, fell out of presidential favor, it's recently been restored to its 1930s state. Visitors can walk the trails, camp in the untamed backcountry, and even cast for trout in Hoover's cherished Rapid River. You might catch a keeper—or the secret to a long life.
"President Hoover once said, 'The gods do not subtract from the allotted span of men's lives the hours spent fishing,'" Comer says. "Since he lived to be 90, I believe there was some truth to that."