Skiers and snowboarders planning on postponing or canceling their winter vacations in the face of a slumping economy might want to reconsider storing their parkas. Airlines, resorts and ski areas are slashing prices on airfare, lodging, lift tickets and gear to compensate for what they fear might be a slow winter season.
Those who shop early and aggressively stand to save considerably. Vail Resorts, a company with five luxury properties in top California and Colorado skiing destinations, is offering two money-saving promotions for travelers who book early. The "baggage bailout" deal gives guests a $50 credit when they stay four nights or more and book by Dec. 1.
Avid skiers can also purchase the Epic season pass for $579 until Nov. 15. The pass, which is good for unlimited and unrestricted skiing at Vail Resorts, is a huge savings over a typical $644 seven-day lift ticket.
Such deals are currently the industry standard. Leslie Shor, a mountain vacation specialist for Ski.com, the nation's largest ski vacation tour operator, says resorts want to persuade hesitant consumers with bargains.
"We're seeing a ton of promotions right now," Shor says. "This year, of course, is different than any other. We're seeing free nights and discounted rates and value-added items like free dining credits. It's also happening at higher-end properties, and we've never seen that before."
Trying to stay optimistic
The ski industry is hedging against the economic downturn and poor consumer confidence, but experts are also encouraging optimism by pointing to past improbable successes.
An analysis in a recent issue of the National Ski Areas Association Journal found that strong snowfall often trumps lagging consumer confidence and economic factors. During the 1981-82 season, when the country was experiencing a deep recession, robust snowfall helped the industry rebound to 50.7 million visits from the previous season's dismal number of 39.7 million visits. On the other hand, the industry suffered its second-worst season on record in 1990 when a recession and limited snowfall kept skiers away from the slopes.
"Good snow has the ability to trump all other realities," says Michael Berry, president of the NSAA, a trade organization based in Lakewood, Colo. Berry hopes that early snow will launch the season but doesn't expect business to surpass last season's banner year, during which there were 60.5 million visits to ski areas. As resorts try to drive visits with discounts, Berry says consumers should take advantage earlier rather than later.
Deals abound
Getting started early is important because promotions often expire without notice. Consumers, however, should also plan to spend more time sifting through the various bargains.
Both American Airlines Vacations and Northwest Airlines WorldVacations are offering discounts at ski destinations but the pricing and timing varies. An American Airlines trip to Whistler, British Columbia, includes a round trip flight from Chicago O'Hare to Vancouver and a four-day stay at the Fairmont Whistler Chateau for $1,800 when booked by Nov. 15. That's a huge savings over holiday prices when the room rate is $764 per night.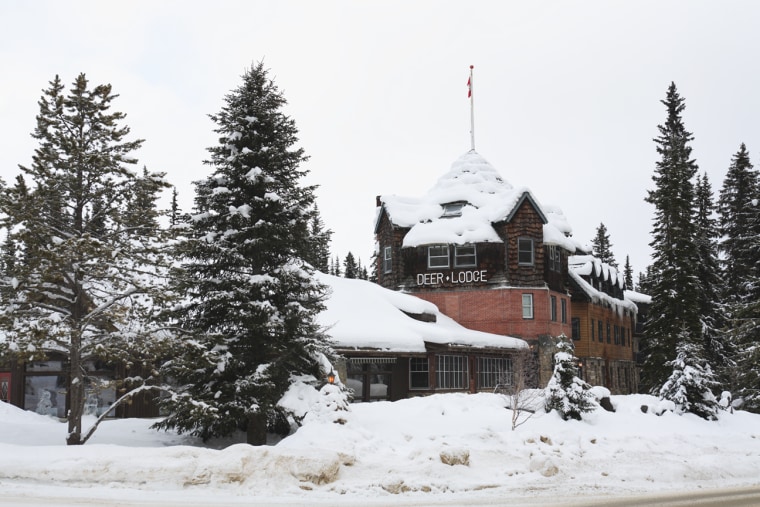 Northwest has a sale on lodging in ski destinations across North America, including five nights for $1,885 at the Four Seasons Resort Whistler, also in British Columbia. While the American Airlines deal is valid between mid-November and mid-December, the Northwest promotion begins on Jan. 4.
Both Orbitz.com and Expedia.com are featuring pre-season ski deals in destinations like Telluride, Colo., Big Sky, Mont., and Taos, N.M. Orbitz.com is offering early bookers the chance to save up to 35 percent at dozens of hotels, and Expedia.com is discounting hotel rates and packages up to 25 percent.
Consumers should also consult the Web sites of state marketing departments, which often serve as a clearinghouse for local and regional sales. SkiUtah.com compiles deals for the state, including a phenomenal one at Silver King, a luxury hotel also in Park City. Guests who stay for seven nights or longer will receive one brand new pair of skis, bindings and poles or a snowboard and bindings. Certain restrictions apply, and the deal is valid from Nov. 15 to April 15.
Jessica Kunzer, a spokeswoman for Ski Utah, says the state's bookings are steady but not above average.
"We are very aware of the economic situation, and it's a huge concern for us," Kunzer says. While she expects widespread promotions to help drive business, she's also betting on skiers who can't go a season without hitting the slopes. "Whether they're going to a three star or five star," she says, "[skiers] will go out and get their vacation."