/ Source: Forbes Traveler.com
Tradition trumps novelty almost every time—or at least that's what the Forbes Traveler 400 board of experts concluded when compiling their list of America's best hotels. The properties on this list vary considerably—from rural to urban, from business center to beach resort, from sprawling campus to cherished boutique. But one common thread can be found: These hotels project a sense of history, either through many years in business, deep roots in the local culture or management with a long established track record elsewhere.
America's 50 Best Hotels is part of the list of the world's best luxury hotels, as chosen by a board of 79 luxury travel experts. They started with nearly 800 four- and five-star properties around the world, and rated them for the quality of their rooms, service, decor, cuisine, public areas, recreational facilities and location. The top-rated 400 became the Forbes Traveler 400. Several of the panel's American selections should hardly be surprising, since they long ago achieved iconic status. The Lodge at Pebble Beach, for example, has showcased its famed 18th green since 1919, while the Halekulani ("the best place in Hawaii for a sunset drink," according to one expert) has been a cornerstone of Waikiki Beach since 1907.
Similarly, the Four Seasons Hotel New York is the I.M Pei-designed flagship of the global luxury chain, and celebrities from Charlie Chaplin to Elton John have famously wined and dined in the Beverly Hills Hotel and its Polo Lounge for nearly a century. These hotels' strong history in their locales is precisely what appealed to the Forbes Traveler board; the former was termed "a mecca for the executive visiting New York," while the latter was "still the place to see and be seen."
Likewise, many of the panel's less well-known selections have become deeply intertwined with the local culture. The San Ysidro Ranch in California, for example, is a tranquil mountain retreat near Santa Barbara that offers not only spectacularly lush foliage—"the most beautiful grounds and rooms imaginable," in the words of one board member—but 117 years of its own operating history. There's even a certificate that traces the land title all the way back to a 1769 deed held by the king of Spain.
Of the newer hotels on the list, most aspire to establishing deep roots in the surrounding area. This is particular visible in smaller towns. The Blantyre of Lenox, Massachusetts is a splendid century-old English-style country house built on a 220-acre estate, now fully restored. Further south, Keswick Hall of Charlottesville, Virginia offers a golf and spa resort on one hand and its proximity to Thomas Jefferson's home in Monticello on the other. To the west, Santa Fe's Inn of the Anasazi is an adobe boutique hotel whose every inch is meant to evoke local native traditions. And in the country's rust belt heartland, The American Club of Kohler, Wisconsin is probably the only five-star facility in the world that boasts of its former status as a home for immigrants who couldn't afford housing.
Of the few relatively new hotels on the list, most are affiliated with long-established brands. The St. Regis San Francisco, for example, is a recent and tasteful addition to the legendary New York hotel's tradition, with a sophisticated modern decor and service that gives the flagship location a run for its money. In Chicago, The Peninsula brings one of Hong Kong's most respected brands to the middle of America. And in Los Angeles, Raffles L'Hermitage slings Singapore's legendary reputation into its first United States location.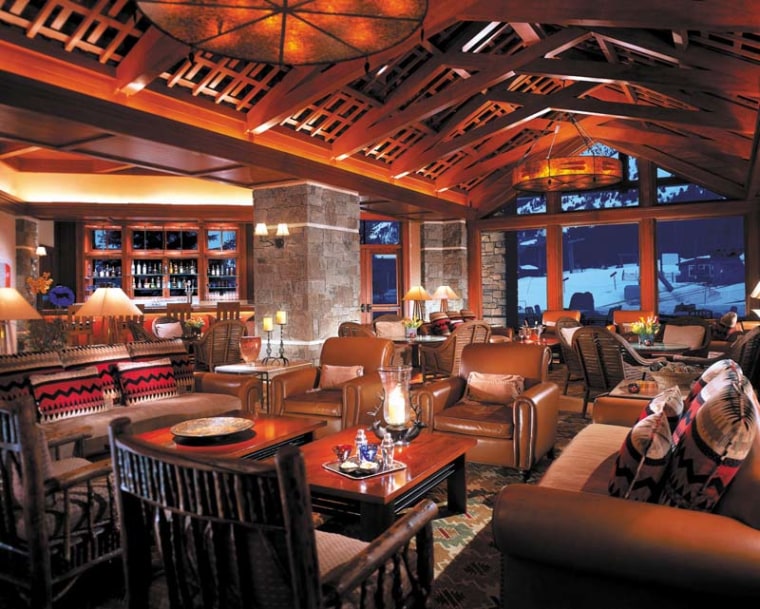 The successful expansion of two major Asian hotel chains into North America shouldn't be surprising; top American brands are expanding at least as quickly, both here and abroad. Twenty-five years ago, Ritz-Carlton had only one hotel; today they have more then 70, including four on this list in America alone (New York, San Francisco, Half Moon Bay and Avon, Colorado). Not to be outdone, the Four Seasons chain group has grown from one hotel in 1961 to more than 80 today—including no fewer than 10 entries on this list.
Bottom line: many of America 50 Best Hotels provide not just a remarkable place to stay, but a clear sense of where—and with whom—their guests are staying.