/ Source: Forbes Traveler.com
Thanksgiving is generally a fine time to celebrate (unless, of course, you're a turkey), but one could tire of doing it the same way, at home, with family and a huge meal that you've cooked yourself or brought in.
Consider turning the holiday into a weekend getaway this year, where you can still feast and also find diversions galore for relatives of all ages.
There's a wide variety of posh hotels to choose from, each offering special activities that differ by locale, everything from a ringside seat at the renowned Macy's Thanksgiving Day Parade in New York City to enjoying a cowboy campfire and mixology class for kids at the Four Seasons Resort Scottsdale at Troon North Arizona.
Judy Rafter, a travel agent at Provident Travel in Cincinnati, Ohio, finds family vacations are becoming increasingly popular over the Thanksgiving holiday.
"The kids are home from college and it's a wonderful time for everyone to get together. At Christmas time, as children get older, they want to stay home," she finds.
"Because family time is so important to people and parents' and kids' schedules are so hectic, getting away from their day-to-day lives, and spending time together is essential. When they have holiday time, more families are now willing to get away," says Misty Ewing, director of public relations for Virtuoso, a consortium of upscale travel agencies.
Colleen Donnelly, sales manager of the Otesaga, a 98-year-old grand dame resort on the southern shore of Lake Otsego in Cooperstown, N.Y., (and the "Glimmerglass" of James Fenimore Cooper's novels), sees greater demand for Thanksgiving getaways "with both moms and dads working these days. They just want to get together for a family holiday, they want somebody else to take care of everything."
At the Otesaga, "guests come generation after generation, multi-generations together," Donnelly says.
Another advantage of going away over Thanksgiving, compared to Christmas, Ewing finds, is better room availability. "Christmas break is still the one people focus on and plan further out for," she says.
Luxury hotels of all sizes are offering Thanksgiving packages this November: These range from the 44-room Blackberry Farm, an elegant Relais & Chateaux resort in Tennessee's Great Smoky Mountains, to the 593-guest-room Fairmont Southampton, on a 100-acre estate atop the highest point in Bermuda, and the Buccaneer Resort in St. Croix.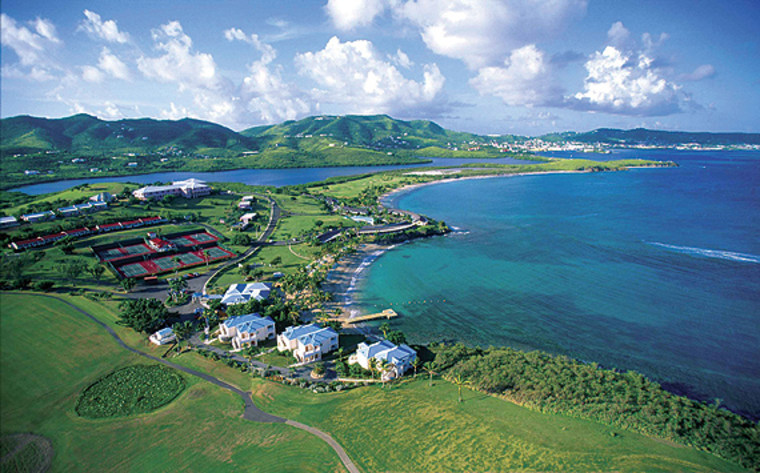 The style of hotels with Thanksgiving getaways also vary greatly. There are elegant urban properties like the Mandarin Oriental, New York, and the Ritz Carlton New York, Central Park, both with spectacular views of that famous New York oasis of greenery, as well as exclusive resorts like Rosewood's Jumby Bay, which has three white sand beaches on a 300-acre private island two miles off the coast of Antigua.
All of these hotels cater to kids (and their parents and grandparents): The Otesaga, for example, has an extensive program of activities that begins on Wednesday, November 26, and includes multiple visits by "Hay You," a clown; holiday movies for kids; and apple-bobbing contests.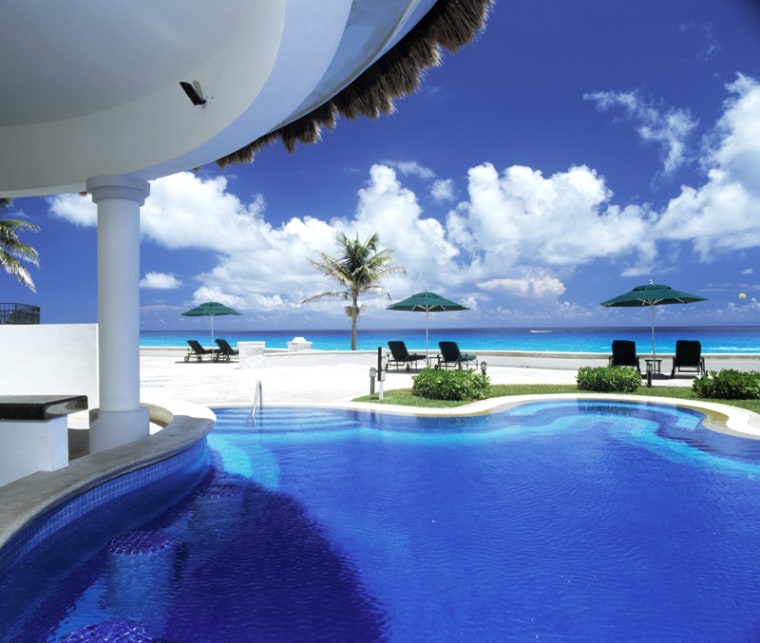 The JW Marriott Desert Springs lets kids make their own candy apples, and has a petting zoo for them. In addition to special activities over Thanksgiving weekend, The Fairmont Southampton in Bermuda has special activities at its "Explorers Camp" for kids five and older, including games, movies and arts and crafts.
Of course, the Thanksgiving feast is a major highlight of this weekend, and there are many different ways to enjoy it. Some hotels, like the Ritz Carlton New York, Central Park, serve a buffet dinner, while others, like Blackberry Farm, offer several options, including a dinner in the Main House that is reserved for families with children age eight and younger.
There's also a special deal for guests of some Starwood hotels. With the group's "Family Fun" vacation package, available through December 31 at the Phoenician, Wigwam Golf Resort and Spa, St. Regis Resort Monarch Beach and Royal Hawaiian, you'll get a $100 daily resort credit and guaranteed connecting rooms with seven-day advance purchase, or a $50 daily resort credit but no connecting rooms if no advance purchase.  Also included, regardless of when purchase takes place, are free or discounted meals for kids, depending on their age; welcome gift for kids 12 and younger; discount and retail coupon booklets at some resorts. The offer's good on stays of one to 14 nights.
So whether you're in the market for special offers, or just want to find a relaxing place to share turkey and more with your loved ones, read on, and enjoy the holiday!