At 14 years old, Spencer Hardy has solved an avian mystery and discovered significant evidence for the only bird other than a penguin to incubate its eggs on glacial ice.
Hardy's geoscientist father, Douglas, was stationed in southeastern Peru at the Quelccaya Ice Cap in the Andes for long-term research on climate change. He was studying glacier melting rates when his son, in sixth-grader at home in Vermont at the time, identified White-winged Diuca Finches (Diuca speculifera) from his father's photographs taken from the site. Spencer started to realize that these birds could be responsible for mysterious nesting sites his father had found scattered along the edge of a glacier.
"Since he was seven, Spencer's always had a fascination with studying birds and their different species," said Douglas Hardy, who works with the University of Massachusetts Amherst Climate Systems Research Center. Spencer's expertise was sharpened recently when he wrote a report on patterns of change among bird species, based on data in a Vermont bird atlas.
At nearly 19,000 feet on Quelccaya's ice face, Dad decided to enlist his son's help, long-distance, taking pictures of birds and nest material frozen into the ice.
"I never would have documented these observations if it wasn't for Spencer. I didn't even identify with South American birds," Hardy told LiveScience.
At home, Spencer identified the birds and drew up a list of species that could be responsible for making the nests, since he never read of such a nesting habit. The father-son team then consulted an expert at the Smithsonian Institution in Washington, D.C., who studied feathers Douglas Hardy had consistently found falling from the edge of melting ice near an array of 30 nests at his study site in Peru. The feathers were confirmed to belong to the White-winged Diuca Finch.
Finally, Douglas Hardy went back to the ice cap in June 2008 and found intact Diuca Finch nests on the ice. One of the nests contained abandoned eggs.
The White-winged Diuca Finch is a bird species in the Emberizidae family, known for being sparrow-sized. Although the birds are not generally associated with glaciers, they incubate their eggs about 10 inches off the ice, perhaps to reduce their accessibility to predators, the Hardys conclude.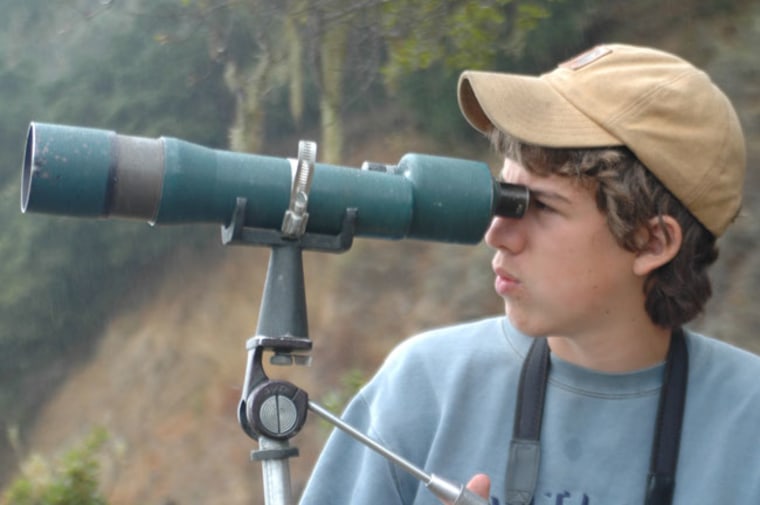 "The Diuca Finches are using the glacier to their advantage," the father said. "If they can get up off the ground and enter inside a crack in a glacier, it might offer them some thermal protection, as well as shelter from snow or rain."
Like penguins, these small birds endure brutal nesting conditions for weeks on end — low oxygen, bitter cold, heavy snow and high winds. Despite these circumstances, they still nest exclusively on the glacier, the father and son report in the September 2008 issue of the Wilson Journal of Ornithology.
In fact, Diuca Finches in the area do not retreat to lower elevations even in winter, and immature birds have been seen in June.
Since the breeding habits of most birds around parts of New England are well established, it's an amazing find to document the unique nesting strategies of birds in another country that have to endure extreme challenges to live and breed, Spencer said.
The White-winged Diuca Finches have been discovered at an environment where their climatological and physiological limits are tested, the elder Hardy said, adding that this "demonstrates how adaptable life is."