/ Source: Forbes Traveler.com
Coming face-to-face with sharks, wandering through oceanic gardens teeming with coral and watching stingrays glide beneath your feet may lead you to believe you're underwater. But inside Chicago's awe-inspiring Shed Aquarium, you can experience the wonders of marine life right in the Midwest, without ever setting foot in the sea.
As one of America's most captivating aquariums, Shedd captures the magic of aquatic life with exhibits that showcase everything from Amazonian anacondas and piranhas to a Caribbean Reef exhibit teeming with moray eels and green sea turtles. The Aquarium also does its part to educate visitors with activities such as the high school lake ecology program, which introduces students to the underwater habitats of Lake Michigan.
While aquariums have long been a great source of entertainment for Americans, these days there's oceans more to see than animal trainers dancing with killer whales. A number of sophisticated aquariums have developed programs and exhibits that cater to eco-conscious travelers.
"More and more people go to aquariums to learn something about the marine world, the great unexplored portion of our planet occupying 95 percent of the habitats on earth," says Erich Hoyt, a senior research fellow with the Whale and Dolphin Conservation Society and author of 15 books on whales, dolphins and marine life. According to Hoyt, "This desire for knowledge helps to explain the increasing popularity of certain high-quality aquariums like the Monterey Bay Aquarium. For aquariums of this caliber, a visit can be a memorable learning experience."
One of the most enchanting aquariums in the world, California's Monterey Bay Aquarium is a pioneer in the realm of aquatic exhibits and research initiatives. Monterey Bay was the first to grow a living kelp forest inside an aquarium; the first to exhibit jellyfish on a large scale; and remains the only aquarium in the world to exhibit young great white sharks for more than 16 days, get them to feed and, frequently, return them to the wild. Exhibits at the Aquarium house approximately 550 different species of animals and plants. You can participate in a daily sea otter program where rescued animals are observed while being fed and trained, or gaze at bluefin tuna and jellyfish swimming in the million-gallon Outer Bay exhibit—the largest community of open-ocean animals in any aquarium.
"What aquariums offer are engaging experiences with amazing ocean animals, in settings that allow people to share their excitement and amazement, and—from our perspective—learn something new about ocean life," says Ken Peterson, communications director at Monterey Bay. Peterson adds that the Aquarium's lofty goal is "to inspire conservation of the oceans."
Another California gem, Aquarium of the Pacific, houses nearly 500 animal species from the Pacific Ocean. Including sharks — lots of them. The sand tiger, sandbar, nurse and whitetip shark are among the species on display. Visitors seeking a mixed-media experience can listen to the sounds of bowhead whales, humpback whales and sperm whales as part of the award-winning exhibit: "Whales: Voices in the Sea." In addition to whale calls, the exhibit contains videos about the animals, discussions of conservation issues and interviews with scientists.
The Oregon Coast Aquarium, located in Newport. In the Aquarium's Passages of the Deep exhibit, a glass-walled tunnel cuts through a rendition of the ocean floor to make it seem as though you're walking along the depths of the sea with sharks, rockfish and bat rays swimming around you. The Aquarium also boasts a Sea Bird Aviary where visitors will encounter tufted puffins, black oystercatchers and rhinoceros auklets.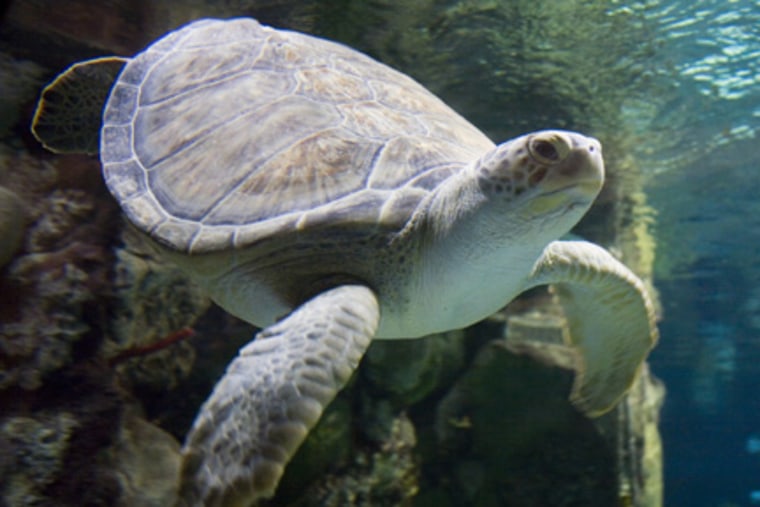 Baltimore, Maryland may not conjure up images of oceanic delight, but it houses one of America's top aquariums, featuring north of 16,500 animals. The National Aquarium has created an elaborate interpretation of an Australian river gorge to feature extreme creatures from Down Under. The Australia-themed exhibit focuses on how animals and plants native to the country survive in severe climates, and is comprised of snake-necked turtles, black-headed pythons and even freshwater crocodiles. In a more traditional vein, the Aquarium's Dolphin Encounter program allows visitors to have a private "play session" with animal trainers and bottlenose dolphins.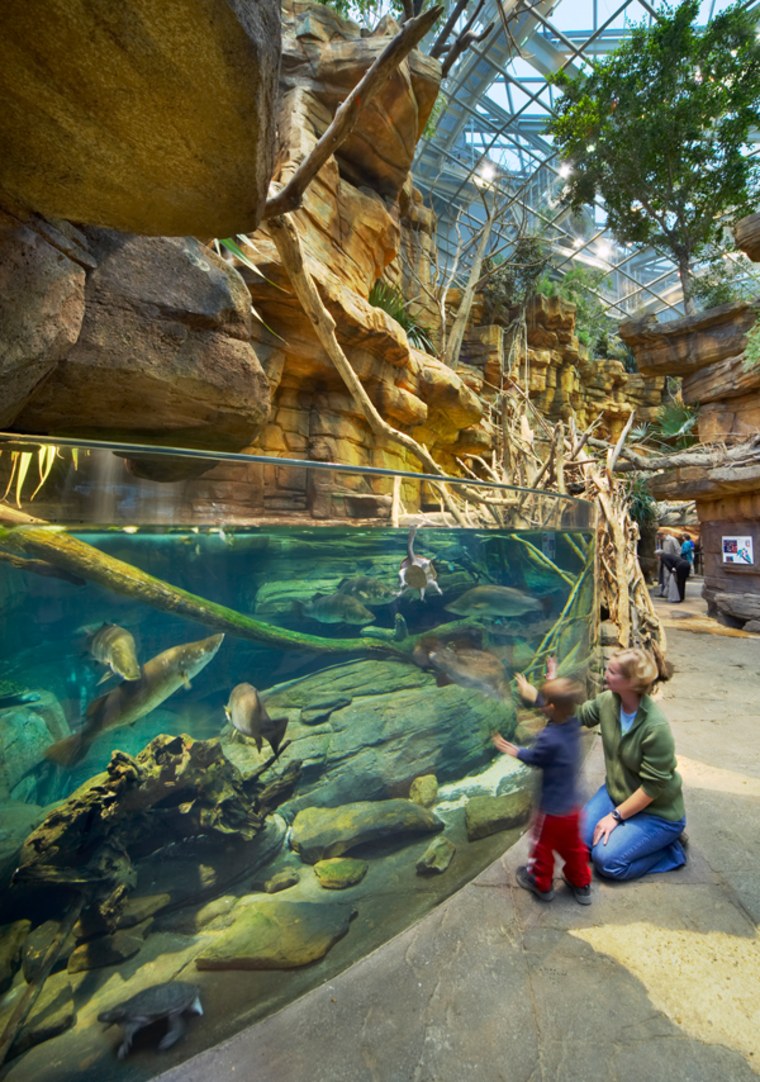 If you've had enough on the education front and want pure entertainment, SeaWorld is the hotspot for Shamu-style shenanigans. Perhaps the best-known of America's aquariums—and certainly a favorite among kids—SeaWorld is a mega-universe of animal shows, exhibits and marine-themed rides. Whether you're in Orlando, San Diego or San Antonio—and especially if you're visiting with family—SeaWorld provides the underwater enjoyment visitors crave. Attractions at SeaWorld's Orlando location include a dolphin nursery, stingray lagoon and a wild Arctic exhibit featuring beluga whales, walruses, and polar bears. And, of course, there is always the killer whale show.
Hoyt acknowledges that "aquariums that focus more on animal shows and amusement ... still tend to attract more people" than high-end aquariums. "Of course, some of these places have been raising their educational value, too," he adds, "but the emphasis remains on the entertainment and distraction for children, and these places tend to be sold as part of a family holiday along with other theme parks."
Whether you're after a day of pure delight or seeking heightened awareness about marine life, aquariums offer the perfect way to explore the world without having to trek across it. "We always try to meet visitors where they are and to bring them to the next step in understanding—and protecting—ocean life," Petersen says. "And it all has to be a fun experience for visitors."