/ Source: Forbes Traveler.com
Though many travelers have crossed Mexico off their summer wish lists, it's not the only region with a travel alert.
In April alone, the U.S. government warned against travel in Yemen, Georgia, Sudan and the Central African Republic. Terrorism, crime and civil unrest are among the reasons the State Department's Bureau of Consular Affairs warns Americans to avoid these countries.
To put together our list of 10 countries to avoid now, we took into account both the health and security risks in Mexico. The swine flu outbreak there is now rated a stage five pandemic by the World Health Organization. In addition, the State Department released a travel alert for Mexico on April 20, citing an increase in drug cartel violence, especially along the border with the U.S. As most travelers know, the U.S. is advising against any nonessential visits to Mexico.
Beyond Mexico, we looked at countries most recently flagged by the State Department as unsafe for Americans. The list includes a total of 29 nations the U.S. government deems unsafe.
In Yemen, for instance, a suicide bomber hit a South Korean motorcade near the Sana'a airport on March 18. In the Central African Republic, armed rebel groups, bandits and poachers make all areas beyond the capital, Bangui, dangerous.
Since January 2009, Madagascar has experienced violent clashes and crime due to political unrest. American citizens have not been targeted to date, but the State Department still warns against any travel to the area.
And while the State Department says that the situation in Colombia has improved over the last few years, it still says traveling there is not a good idea. Violence by narco-terrorist groups continues to affect some rural areas as well as large cities, particularly Buenaventura, a Pacific Ocean port primarily known for drug trafficking and violence.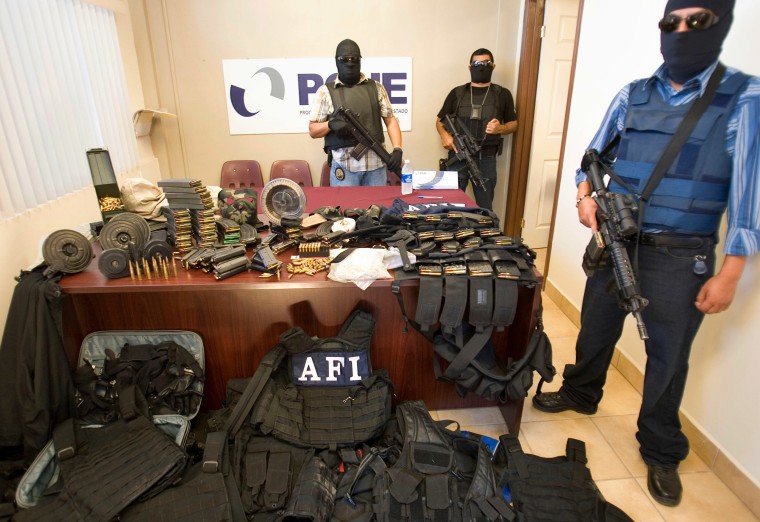 One small ray of light for travelers who had hoped to vacation in Mexico this spring: Some companies are making it easier for travelers to change plans. On April 28, American Airlines said it would offer cancellations without penalty for flights to Mexico through May 16.
Given the plethora of travel warnings, and the bleak economic outlook worldwide, the dreaded "staycation" never seemed more appealing.