Bob Puccini, a San Francisco-based restaurant designer who works on projects around the world, always makes time to get to know the street culture of the places he's visiting. Often, that requires deviating from the Town Car circuit, he says, and hopping on a public bus to explore an open market.
Puccini may have a bit more of a taste for that sort of thing than others, since he served in the Peace Corps in Brazil in the late '60s. Nevertheless, Puccini, who travels around the world three times a year, says he rarely takes a business trip these days without tacking on extra travel time for himself.
He's not alone. Rising travel costs have led many travelers to get resourceful when planning vacations, and an increasing number of business travelers are finding business trips to be an opportune time to take some personal days.
In a joint survey by Orbitz and Business Traveler magazine in September, 72 percent of business travelers said they've extended a business trip with a leisure component in the last year. Additionally, 81 percent plan to or are considering extending a work trip in the next few months by adding vacation time with family or friends.
Virginia-based travel agent Anne Scully, part of the Virtuoso elite travel network, says she has seen a spike of leisure "add-ons" this year. She says she's also getting more requests from business travelers inviting their families along for the ride.
"Many are deciding to pull their children out of school for a few days so they can experience another culture," says Scully. "They are finding that humanistic travel — exposing their children to poverty or other cultures — is worthwhile in the long run."
Good timing
Despite these dire economic times, Scully says there are incredible deals to be found right now for long weekends tacked on to business trips.
"The silver lining to this crisis is that our dollar is getting strong again overseas, and airfares are very low, particularly within Europe," says Scully.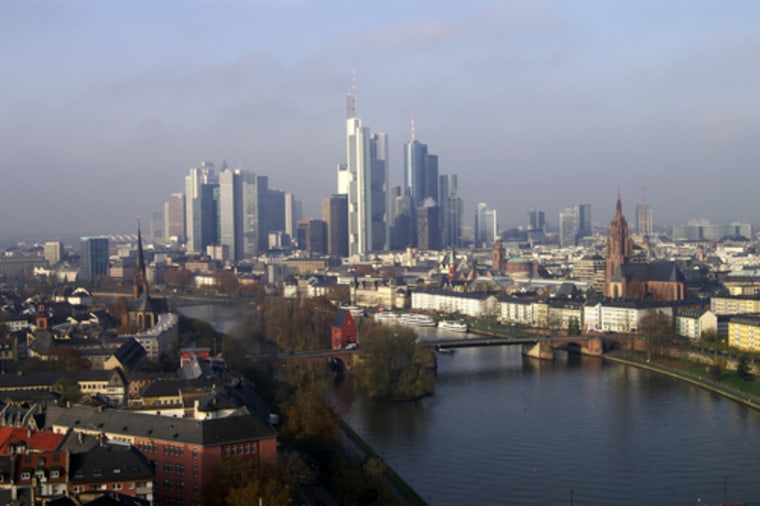 Scully herself is planning on flying to Nice, France, on business and will tack on a London and Paris layover because the rates are so reasonable.
"My Paris-Nice ticket is $69 — that's cheaper than riding the train!" says Scully. She adds that this is the time to be asking for the least expensive room at the five-star hotels in big cities.
Scully also notes that it behooves business travelers to consult outside agents for their extra jaunts because corporate travel experts aren't necessarily versed in the more whimsical aspects of a financial capital. Your company travel agent may know which hotel in Dubai has the best rates or wi-fi but may not know, for example, that "just an hour outside of Dubai you can smoke a hubbly-bubbly water pipe in the middle of the desert."
Different cities, different tastes
Much like her and Puccini, Jean-Charles Boisset, president of wine company Boisset Family Estates based in Burgundy, France, takes time for himself when he travels for business. For the leisure parts of their trips, all three offer suggestions ranging from classic — the Louvre, in Paris, for example — to quirky, such as the robot store in Tokyo.
Boisset spends two to three weeks per month traveling in such far-flung places as Vietnam, Russia and Singapore to promote his global wine business. In every new city he visits, Boisset makes a point of carving out blocks of time to hire a guide to take him on a personal tour.
"I like to give the guide a theme, like architecture or design," says Boisset, "[so] that the tour is very focused." He usually hires his personal guides through hotel concierges, but Scully says the most specialized travel agents can help you match a guide with your particular personal interests, whatever they may be. Scully once had a London driver take her to all the spots where Jack the Ripper killed his victims. "It was fascinating," she says.
Most importantly, though, Boisset says the guides can make a foreign land seem familiar — which can pay off in spades when you're back on the clock. "It's a fantastic way to get to know your market," he says.
While he may use the Town Car on business, for play he is happy to be guided around on everything from a motorbike to a rickshaw to a bicycle — as he did recently in Shanghai. In Moscow he says, he became a devotee of the gleaming subway system.
Boisset also builds his local knowledge — and network of friends and contacts — often by taking his guide out for a meal, as he did in Cairo, recently, when he took advantage of a half-day layover en route to Dubai.
Sure beats watching CNN in the airport lounge.
More on |