/ Source: The Associated Press
Missing investment manager Marcus Schrenker's theft conviction, involvement in securities lawsuits filed against him by past clients and questions about whether he was reporting all of his income to the IRS started to unravel more than two years ago in an unlikely place for the aviation buff — Delta Air Lines' bankruptcy case.
Schrenker, whose small plane crashed Sunday night en route to Florida in what may have been an attempt to fake his own death, over the years convinced dozens of active and retired Delta pilots to allow him to manage their retirement accounts.
Then, in 2006, according to court records, he turned his attention to Delta's bankruptcy case, enlisting a group of pilots opposed to Delta's plan to terminate their pension plan to let him help them fight Delta.
"He had a way about him — you trusted the guy," David M. Smith, one of the retired pilots, said Tuesday. "He was very credible. He talked a good story. So, we entrusted him with a task he never produced."
Two days before the Sept. 1, 2006, hearing at which Schrenker was supposed to testify about an analysis he had done that challenged Delta's assertions about the viability of its pension plan, he suddenly withdrew from the case.
"He literally was a no-show," Smith recalled. "He literally just disappeared. We were shocked at the whole thing."
It's not exactly clear if Schrenker received any money for his services in the Delta case — Smith said he didn't pay him any money for his help — but after his withdrawal from the case, the retired pilots were unsuccessful in stopping Delta from terminating the pension plan, and the group accepted a small settlement from the airline.
"I think we would have been more successful if we had not had him in the first place," Smith said of Schrenker. "He was a vast distraction."
Smith, 59, of Roswell, Ga., believes Schrenker may again be running from his past, which Smith got a glimpse of after Schrenker was deposed by a Delta lawyer just days before the 2006 hearing that Schrenker didn't attend.
"I believe he was scared to death that Delta was going to expose him," Smith said.
Securities lawsuit
One of the attorneys that represented the retired pilots group, Sherwin Kaplan, declined to comment about Schrenker. Another attorney who represented the group and was an advocate for Schrenker during the Delta deposition, Sara Pikofsky, did not return several phone calls to her office seeking comment. A lawyer who represented Schrenker in a 2003 bankruptcy case, Orval Schierholz, did not immediately return a call to an Indiana home listed in his name.
According to the deposition conducted Aug. 27, 2006, Schrenker was charged in 1990 in Porter County, Ind., with receiving stolen property involving the theft of jewelry from a home. Documents Delta's lawyer produced during the deposition show he was sentenced to 16 days in county jail. Schrenker had said earlier in the deposition that he had only received probation for the offense and that his record was later expunged.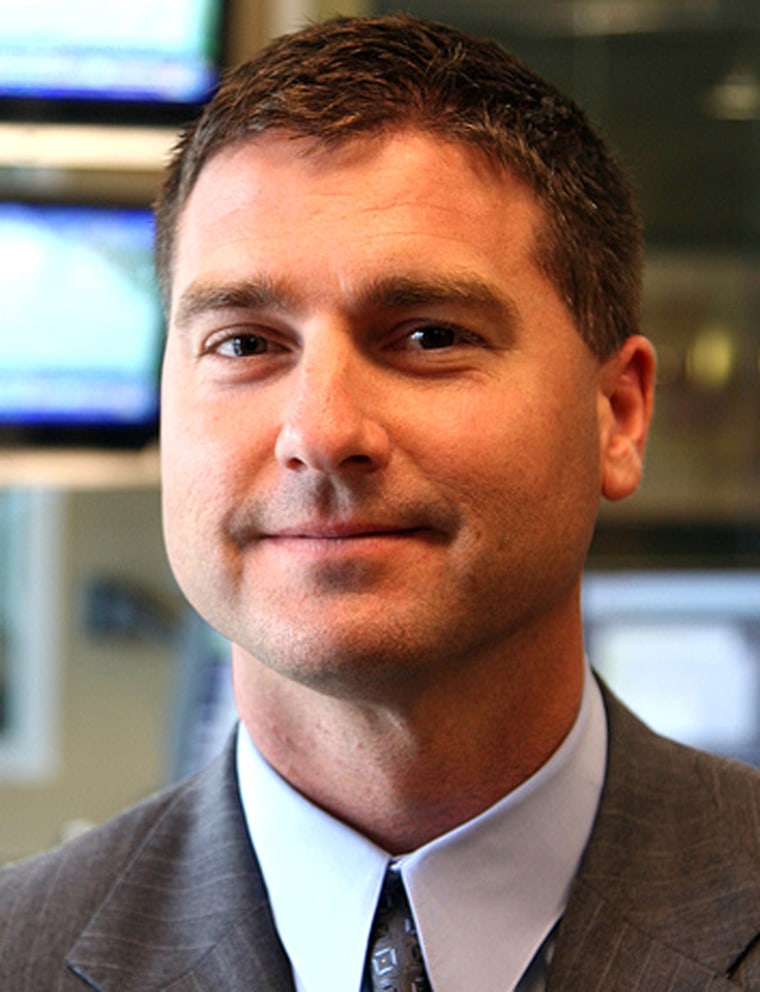 The lawyer also questioned Schrenker about several securities lawsuits filed against him by past clients in the wake of 9/11.
"They were lawsuits that were filed around the surroundings of 9/11," Schrenker responded. "It was one attorney representing three or four people who indicated in their filings that we should have known the events of 9/11 could have happened and the securities accounts could have dropped."
Then there was the matter of the Internal Revenue Service.
Chapter 7 liquidation petitions were filed on Schrenker's behalf in bankruptcy court in 1991 and 2003, according to records produced by Delta's lawyer during the deposition.
In the 2003 case, according to records produced during the deposition, the court accused Schrenker of not disclosing thousands of dollars in monthly income to the court and not reporting the income on his tax returns.
A court-appointed trustee filed documents alleging that in the months prior to filing the 2003 bankruptcy petition, Schrenker's business bought more than $29,000 in audio/visual equipment and ordered $16,000 worth of landscaping services that were provided to Schrenker's home. The documents accused Schrenker of "fraudulent conveyance," according to statements by Delta's lawyer during the deposition.
Schrenker defended the purchase of the equipment for his business. He also insisted the landscaping was for his office, not his home.
"All these fraudulent conveyances, the trustee is obviously motivated to make it appear as we've done something fraudulent because they recover 33 percent of every dollar that they can squeeze out of these small companies," Schrenker said during the deposition.
Schrenker told the Delta lawyer that the 1991 bankruptcy case was fraudulently filed by some college fraternity brothers who took out several credit cards in his name, and he said the 2003 case was filed by a lawyer he claimed forged his signature.
The disclosures didn't stop there.
Documents shown by Delta's lawyer during the deposition state that one company Schrenker did business with terminated his employment.
He was registered from Dec. 18, 2000, to April 30, 2001, with a firm called Multi Financial Securities Corp. The documents say he was terminated because "representative's mutual fund sales practices were inconsistent with firm policy." Specifically, the firm cited an examination of Schrenker's high volume of mutual fund switches and lack of documentation with properly completed acknowledgment letters.
Such activity can be a concern, Delta's lawyer pointed out, because of what is known as "churning." That is the practice of executing trades for an investment account by a salesman or broker in order to generate commission from the account. It is a breach of securities law in many jurisdictions, and it is generally actionable by the account holder for the return of the commissions paid, and any losses occasioned by the broker's choice of stocks.
Schrenker denied any wrongdoing.
Soon after learning about Schrenker's past, Smith stopped letting Schrenker handle his retirement money. Other active and retired pilots also grew leery of Schrenker, Smith said.
'He was like a family member'
Charles Kinney, a 49-year-old active Delta pilot, began investing with Schrenker in the mid-1990s.
Kinney said he and Schrenker became fast friends.
"He was like a family member, his wife, his family, the whole deal," Kinney said.
That changed after learning about Schrenker's past.
Kinney approached Indiana insurance regulators on behalf of his parents, who invested about $900,000 — much of their life savings — into National Western Life annuities through Schrenker.
When he later transferred their money to Amerus Life deferred annuities, according to a complaint Indiana regulators filed in December 2007, Schrenker failed to tell the couple that transaction would cost them more than $135,000 in "surrender penalties."
Kinney, who has been a Delta pilot for 19 years, said Tuesday he believes Schrenker pocketed much of that money as well as hundreds of thousands of dollars from others.
Joe Mazzone, another retired Delta pilot who invested retirement funds with Schrenker before finding out about his past from the deposition in the Delta case, said he likely lost thousands of dollars because of his involvement with Schrenker.
"I would have had to have a lobotomy to do business with this guy if I had known his background," said Mazzone, 57, of Auburn, Ala.