/ Source: The Associated Press
A team of researchers from Australia and the United States have uncovered new marine life, including fiery red coral and purple-spotted sea anemones, in deep waters off the Australian state of Tasmania, according to findings released Sunday.
Scientists who took part in the $2 million four-week expedition also found that most reef-forming coral deeper than 4,200 feet (1,300 meters) in the area were newly dead. Researchers will study samples of the coral to try and determine whether the creatures are dying because of ocean warming, disease, a rise in ocean acidity or some other reason.
"Mathematical models predict that we could be seeing impacts of ocean acidification in this region," one of the expedition's chief scientists, Ron Thresher of Australia's Commonwealth Scientific and Industrial Research Organization, said in a statement. "If our analysis identifies this phenomenon as the cause of the reef system's demise, then the impact we are seeing now below 1,300 meters (4,200 feet) might extend to the shallower portions of the deep reefs over the next 50 years, threatening this entire community."
The effect of rising ocean acidity on coral is troubling, said Michael Kingsford, head of marine biology at James Cook University in Queensland state.
"Any warnings signs that deep calcium carbonate-based animals like corals are getting weaker ... is, of course, of great concern, and does match with the long-term prediction that we're heading in the wrong direction," he said.
The team, also led by scientist Jess Adkins of the California Institute of Technology, used a remotely-operated, car-sized submarine named "Jason" to explore an area of deep water southwest of Tasmania between Dec. 16 and Saturday. The sub, which can collect samples and shoot pictures and video footage, made 14 dives lasting up to 48 hours each, reaching depths of more than 13,000 feet (4,010 meters).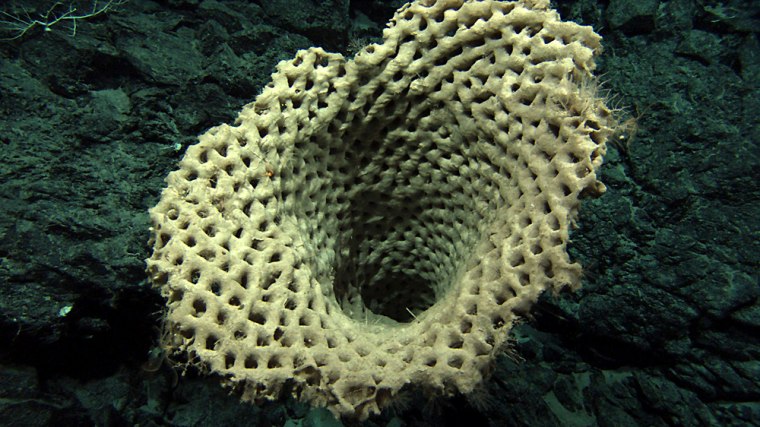 Sea spiders, a carnivorous sea squirt and a sponge with a waffle-like appearance were among the treasures the scientists saw more than 6,500 feet (2,000 meters) below the surface, Thresher said. The sea squirt, which stood 1.6 feet (half a meter) tall on the ocean floor, works like a venus flytrap, using a funnel-like appendage to collapse around prey that unwittingly brush past it.
The team also found communities of marine life that have never been described in scientific literature, including gooseneck barnacles and millions of round, purple-spotted sea anemones.
Scientists also discovered corals more than 10,000 years old and will study them for clues on ancient climate data, and to help determine when coral reefs have existed south of Tasmania over the last several million years.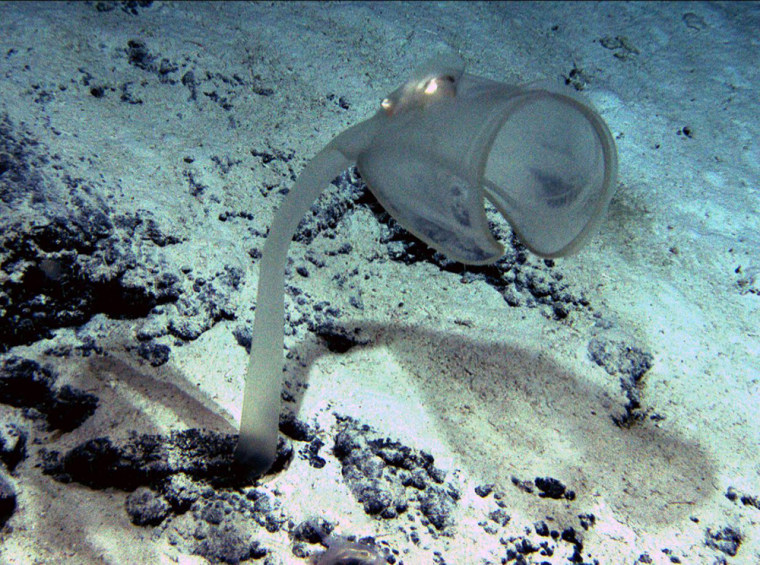 "Given we probably know more about deep space than we know about the deep sea, these are incredibly exciting results," marine biologist Ghislaine Llewellyn, program manager of the Oceans division at the World Wildlife Fund in Australia, said in an e-mail. "Australia has its own underwater grand canyon on its doorstep and these submersible dives have opened a window on the secrets of this place and its creatures."
Llewellyn, who once studied deep sea fauna off Florida, said the scientists' findings could help unveil more about ocean circulation in the area and potentially provide medical science with a host of novel chemicals. The discoveries also underscored the importance of protecting the deep seas, she said.
"It is terrifying that even the deepest and most remote places on the planet, corals found more than a kilometer under the surface of the ocean are showing signs of stress and may have been killed by climate change," she said.