/ Source: The Associated Press
Two priests who authorities say for years stole cash from their Florida church's offering plate and hid it in the church ceiling and offshore bank accounts to pay for lavish lifestyles will soon face a judge.
Their trial is scheduled to start Wednesday in an embezzlement case authorities say could be one of the biggest to hit the U.S. Catholic Church.
Before prosecutors could charge them with stealing hundreds of thousands of dollars from St. Vincent Ferrer Catholic Church, the Rev. Francis Guinan and Monsignor John Skehan fled the country in 2006, leaving their parishioners amid an international scandal.
Skehan's attorney wrote in a recent court filing that an "amicable resolution" has been reached in his client's case that will be presented to the court Wednesday, indicating a possible plea deal. Attorney Scott Richardson did not return several calls for comment.
The accusations shocked parishioners, who said they never suspected anything and recalled how the kindly Skehan, 81, loved to read to their children.
Some credit him for expanding the seaside church's flock from a few hundred to several thousand.
Days before the trial was to begin, some parishioners who headed in for evening Mass said the church wasn't focusing on the trial. Others still feel the scandal.
"You feel betrayed by people that you trust," said Laura Beck, whose three children attend the church's school. "People were not expecting that."
Up to 30 years in prison possible
Guinan, 66, is accused of stealing $488,000 during the 19 months after he became pastor in September 2003. Skehan, who had been at the church 40 years, is accused of taking $370,000 between 2001 and 2006, the timeframe under which he can be charged because of a statute of limitations. Auditors think he stole more than $8 million over 20 years.
Both face up to 30 years if convicted.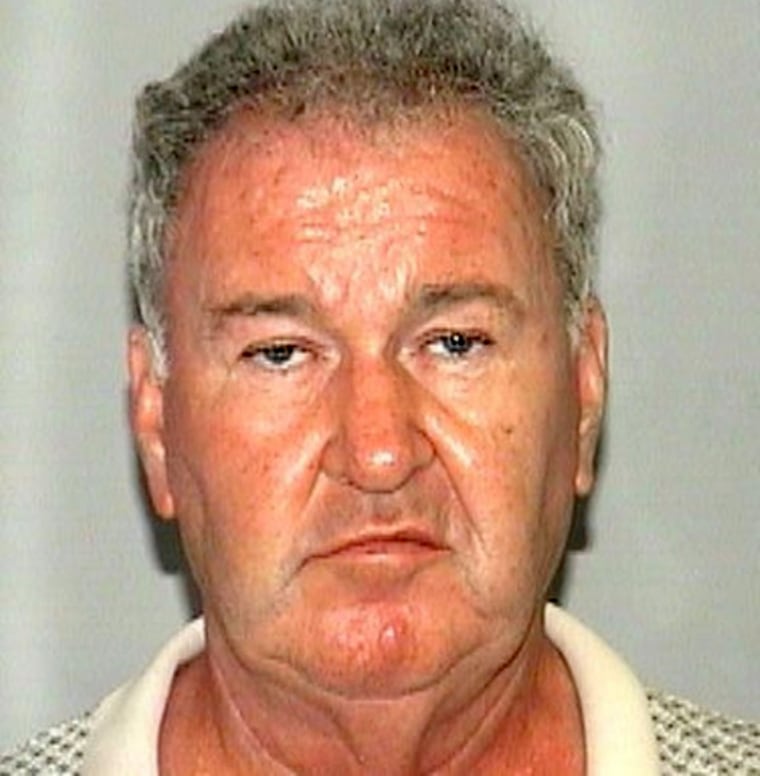 Prosecutors say the priests plucked cash from the offering plate and spent it on upscale homes, gambling trips to Las Vegas with a mistress, even a $275,000 rare coin collection.
The priests' attorneys didn't return calls. They've said previously that authorities are overstating the magnitude of the theft, which they say is closer to a few hundred thousand dollars. Both priests are free on bond after pleading not guilty to grand theft.
A spokesman for the state attorney's office said they won't comment on an open case.
Court documents show that Skehan told authorities the whole story after he returned from his native Ireland when charges were announced in September 2006 and showed them how he set up slush fund accounts, which remained in place when Guinan took over as pastor.
Guinan has said little since his arrest after returning from Australia a month later.
Police reports say Skehan used $134,075 to pay for his alleged lover's expenses, gave $11,688 to relatives and used another $268,630 for personal expenses, including car payments, dental work, property taxes, credit card payments and condo association fees.
'Intimate relationship' alleged
Authorities said Guinan had an "intimate relationship" with a former bookkeeper at a church where he'd previously worked and paid her credit card bills and her child's school tuition with money that wasn't recorded on the church books. They also said she accompanied the priest on vacations.
An anonymous parishioner tipped prosecutors in April 2005, prompting police to contact the church, which was already conducting its own investigation into alleged improprieties.
Guinan begged the church to stop the audit, writing in an impassioned letter released by prosecutors that priests "devote their lives to the church with little thought for personal gain. They are generous, charitable and compassionate. They have earned and deserve trust, at least until proven otherwise ... May I be so crude as to ask you to 'call off the dogs.'"
Skehan seemed remorseless after his arrest, telling authorities he hadn't been properly compensated, calling the diocese cheap and saying he took what he had coming to him, according to a search warrant. He told the church staff to create two sets of books to hide the actual amount parishioners gave to the diocese because he was concerned it would take money from the parish, the warrant said.