Barack Obama gets to keep his beloved BlackBerry with him in the White House for personal use, a victory for the man considered the country's first high-tech president.
White House spokesman Robert Gibbs said today that "a pretty small group of people" — some senior staffers and personal friends — will be permitted to have the e-mail address that reaches Obama's smartphone.
The president has been adamant about continuing to use a BlackBerry, which has Internet and e-mail access, despite concerns that likely have made the National Security Agency as nervous as the Secret Service on Inauguration Day when Obama left his presidential limo twice to walk and wave to crowds along Pennsylvania Avenue.
Gibbs said Obama's use of the BlackBerry will be limited and security will be enhanced, most likely with heavy encryption to deter information from winding up in the hands of hackers or others who would want to see harm come to him or to the United States.
He also said that the president reached a compromise to keep his cherished gadget, according to The Associated Press, although Gibbs didn't say with whom a compromise had been reached.
Gibbs said it is presumed that e-mails will be subject to the Presidential Records Act, a law that requires the National Archives to preserve presidential records.
The BlackBerry's symbolism and use is key to Obama personally. "I think he believes it's a way of keeping in touch with folks," and not "getting stuck in a bubble," said Gibbs, who added he has received e-mails from Obama in the past that range from "very strictly business, to why did my football team perform so miserably on any given Saturday or any given Sunday? So I think he finds it an important way to continue to communicate."
One feature the device likely will not use is a GPS chip, which could help locate its important user's whereabouts.
"I worked for the Secret Service back in the 1980s, and we did not allow the protectees to wear pagers because the agents were afraid the pagers could act as location beacons," said John Pescatore, an Internet security specialist for Gartner Research who also worked with the NSA.
"Cell phones have the same issue, and something with GPS inside is even a bigger issue. If the device is actually sending out GPS coordinates that would be a definite no-no."
'Flow of everyday life'
Obama is well known for his BlackBerry addiction, something millions of Americans can identify with. The device, with several models available, is the best-selling smartphone in the United States, heavily favored by corporate culture for its robust features and physical QWERTY keyboards that are considered superior for mobile e-mail.
Obama views the connection to the outside world as vital, seeing it as a tool to help him "stay in touch with the flow of everyday life," he said on NBC's "Today" show recently.
Initially, it seemed, the president was going to give up the device once he took office because of security and legal issues. Presidential e-mails also can be subpoenaed.
Former presidents George W. Bush and Bill Clinton did not use e-mail while in office. Before taking office for his first term, Bush e-mailed friends and relatives about why he would no longer be using electronic mail.
"Since I do not want my private conversations looked at by those out to embarrass, the only course of action is not to correspond in cyberspace," he wrote to them.
Turning off such an electronic pipeline has been tough for Obama to fathom. In the days leading up to the inauguration, he told CNBC and The New York Times,  "I'm still clinging to my BlackBerry. They're going to pry it out of my hands."
"Let the man have his BlackBerry," is what John D. Podesta, head of Obama's transition team, said he told staffers last week. Podesta wrote about the issue in an opinion piece for The Los Angeles Times.
"I've been working with Barack Obama since before the election, and I know that without his virtual connection to old friends and trusted confidants beyond the bubble that seals off every president from the people who elected him, he'd be like a caged lion padding restlessly around the West Wing, wondering what's happening on the other side of the iron bars that surround the People's House," Podesta wrote.
Encryption not total answer
A BlackBerry or any other commercial smartphone could be difficult to protect no matter what kind of encryption is employed.
"Any device the president would use would certainly attract a lot of malicious attention," said Johannes Ullrich, chief research officer for the SANS Institute, a security research organization.
"The problem with mobile devices it that you cannot protect the medium they're connected to" — in this case, the Internet, he said.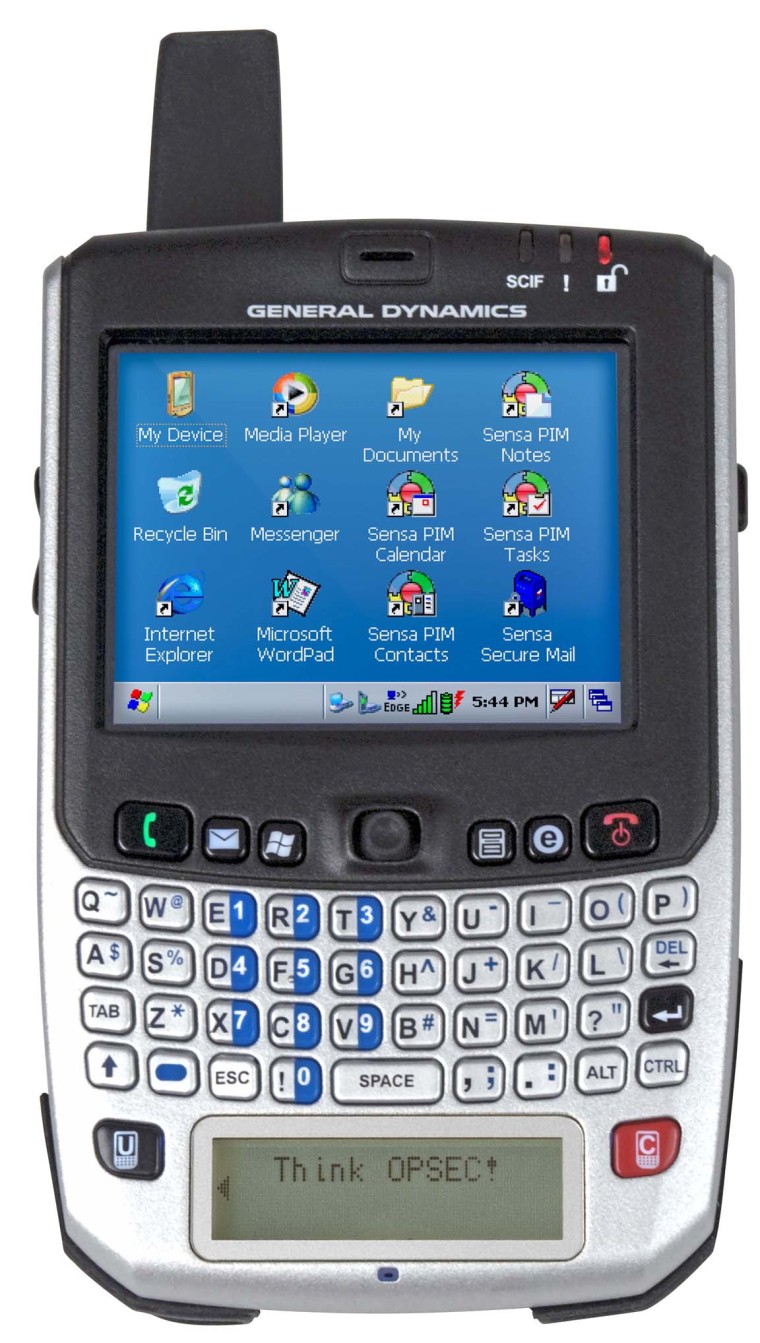 One of the issues with BlackBerrys, made by Canadian company Research In Motion, is that its "numerous servers are used to transmit BlackBerry messages, and not all of them are in the United States," he said.
"RIM's main data center is in Canada, and messages exchanged among BlackBerrys will typically pass through this data center."
Ullrich also said that a malicious e-mail could be sent with the intent of installing malware — malicious software — on the president's BlackBerry "just like on a regular computer. This malware can forward messages from his BlackBerry to a third party. It could also be used to listen in on his conversations," he said.
Pescatore said "a secure mobile device can definitely be kept secure and virus-free and the like. The bigger issue: Can the president really send e-mail over the Internet?
"Take an innocuous example. If (Obama) were to sit down at his personal PC, log into his (presidential) e-mail account and send a congratulatory e-mail to the pilot of the US Airways jet" that safely landed in the Hudson, "how would the pilot know it was really Obama? If someone else sent out a doctored e-mail pretending to be Obama, how would we know it wasn't really him?"
One possible BlackBerry look-alike that might meet security concerns is the Sectéra Edge, wrote Marc Ambinder for The Atlantic magazine.
The Edge resembles a cross between a BlackBerry and a Palm Treo, and is made by General Dynamics.
Fran Jacques, a company spokeswoman, said "there has been no confirmation" that the device is being considered for use by the president.
The company says on its Web site the Edge was developed for the NSA's "Secure Mobile Environment Portable Electronic Device program," and is "certified to protect wireless voice communications classified Top Secret and below as well as access e-mail and websites classified Secret and below."
The Edge is the "only" device of its kind "that switches between an integrated classified and unclassified PDA with a single key press," according to General Dynamics' site. It's also not cheap. Pricing ranges from $2,650 to $3,350.
No matter what device Obama winds up using, the president "may be less vulnerable to the most common attack: having his BlackBerry stolen or just forgetting it," said Ullrich. "I would think that his security detail will prevent this."
The Associated Press contributed to this report.