When you think of the richest people in the world, the name Riley Bechtel probably doesn't come to mind.
It should. Bechtel is a member of the exclusive billionaires club. We valued his net worth at $5.5 billion when we calculated our Forbes 400 list in late August — that's above Yankees owner George Steinbrenner III, television hostess Oprah Winfrey and Hollywood king Steven Spielberg.
He's the head of the engineering titan Bechtel Corp., the seventh-largest private company in the U.S. with annual sales of $27 billion. His family has owned it for four generations.
But while you might not be familiar with Bechtel's face, you're probably familiar with his company's work, projects like the Hoover Dam and the Chunnel they carved out between Britain and France.
Our last census of the world's wealthy last March found more than 1,000 billionaires throughout the world. While they're hardly household names themselves, their companies make products that are pretty hard to miss.
Take Kjeld Kirk Kristiansen. If you liked building things as a child, there's a good chance you'll recognize his family's business.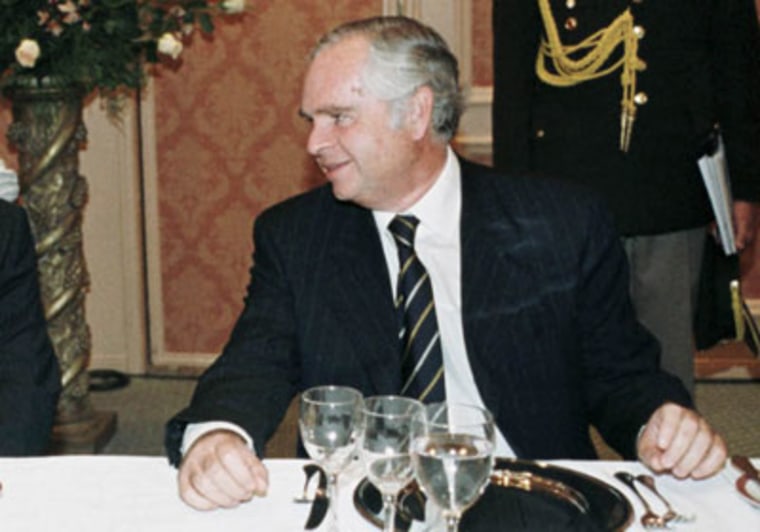 Kristiansen's grandfather founded the Danish company Lego in 1932. At first, his grandfather crafted wood toys in a carpentry shop, but in 1949 the company invented what would become its most famous product. At the time, the stackable plastic pieces with studs on top were called the Automatic Binding Brick.
Today, we simply call them Legos, and the company is the world's sixth-largest toymaker by sales. The company's success led us to peg Kristiansen's net worth at $6.5 billion in March.
Another unfamiliar name who made billions with popular products: Jorge Paulo Lemann. The former competitive tennis player is now a major shareholder in the world's largest brewer, InBev.
In 1989, Lemann was a successful Brazilian investment banker when he and some banking partners bought a stake in his country's largest brewery. A string of mergers followed, and now that brewery is part of beer-making behemoth Anheuser-Busch InBev.
The company's impressive roster of beers includes well-known brands like Budweiser, Stella Artois, Beck's and Michelob. Thanks to his success in the beer world, we estimated Lemann's net worth at $5.8 billion in March.
Some of the world's tech titans are as publicized as a celebrity, like Bill Gates and Steve Jobs. But what about David Sun and John Tu? Their combined net worth of $8 billion is certainly worth noting.
They are co-founders of Kingston Technology, the 79th-largest private company in the U.S. Annual sales run over $4 billion.
Any time you buy a cellphone, camera or MP3 player, there's a chance you're lining the pockets of Sun and Tu. That's because Kingston makes the memory devices often used in those gadgets.
Sun and Tu aren't typical billionaires. They reportedly sit in cubicles with the company salespeople at the Kingston offices. They don't even have assistants. No wonder you haven't heard of them.