/ Source: The Associated Press
Awash in debt, behind on his mortgage and recently fired from his job at a hospital, Ervin Lupoe was planning on leaving California. He'd pulled his kids out of their school, packed his sport utility vehicle with snow chains and winter clothing for him and his family and appeared ready for the trip to his brother-in-law's home in Garden City, Kan.
It's not yet known if he was planning on leaving for good in a bid to flee his mounting money problems or if the trip would have been only temporary.
Whatever his intention, Lupoe never got to Kansas.
Instead, police say, he shot his five children and wife to death before turning the gun on himself.
"Something happened in the last 48 hours that made him snap," said Detective David Cortez, the lead investigator in the case. "(He saw) no other way, no other direction."
Evidence of financial woes
Investigators found evidence of spiraling financial woes. Lupoe owed the Internal Revenue Service at least $15,000 and a check he wrote the agency for that amount had just bounced.
He also was at least one month behind on a mortgage for his home in Wilmington, near the ports of Los Angeles and Long Beach. Jobs are scarce in the area and the real-estate market is sinking. Lupoe owed about $2,500 and a late fee, Cortez said. He also owed thousands more on a home equity line of credit.
Police found the bodies of Lupoe, his wife and five children Tuesday morning. It appears the family had been killed the evening before and Lupoe shot himself the next day, Cortez said.
Lupoe and his wife, Ana, had both recently been fired from their jobs at Kaiser Permanente Medical Center West Los Angeles. The two technicians had understated their income on an application for childcare in a bid to get cheaper rates, Cortez said.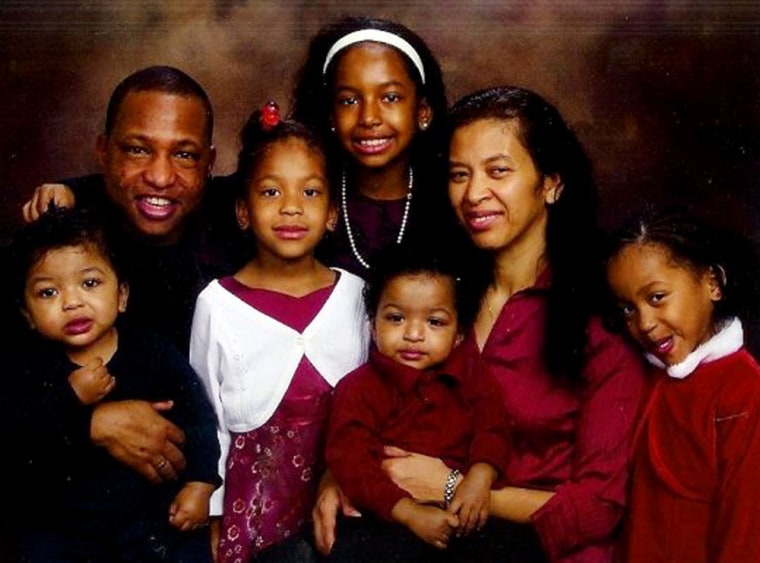 Lupoe faxed a bitter, two-page letter to a local TV news station the morning he killed himself, saying a hospital administrator told him he "should not even have bothered to come to work" and "should have blown (his) brains out."
Investigators interviewed the hospital administrator, who said Lupoe's characterization of their conversation was an out-of-context misrepresentation and denied using the words Lupoe said she did.
In his letter, Lupoe went on to suggest it was his wife's idea to end the family members' lives.
"He had one of those victim mentalities," Cortez said. "There is nothing yet that suggests his wife was a willing party."